#157 How to Use Observability to Improve Data Quality with Dan Perez, Head of Finance at EdgeDelta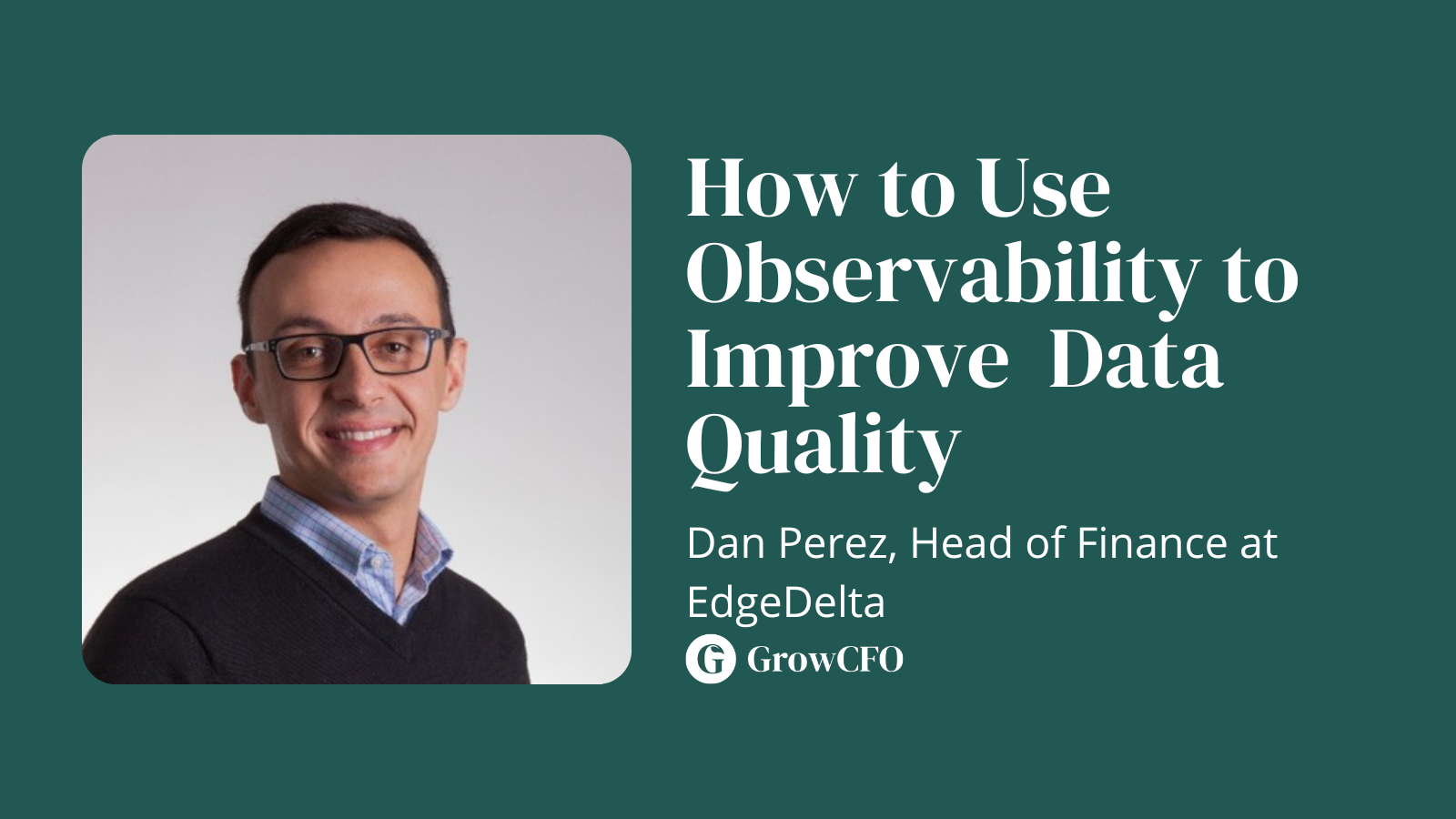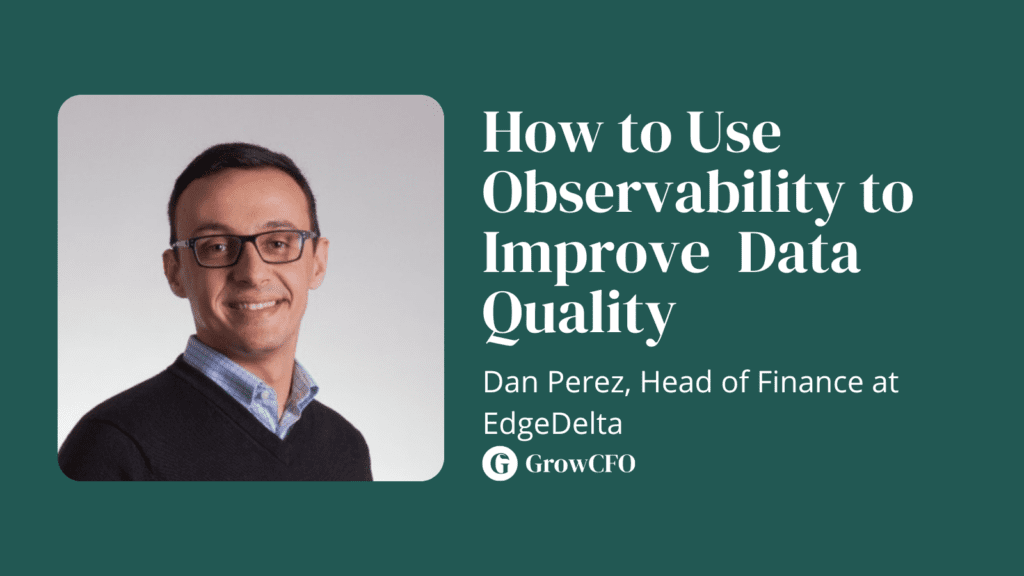 Dan Perez, Head of Finance at EdgeDelta joins Kevin Appleby on The GrowCFO Show to discuss observability. EdgeDelta supply observability solutions. Dan explains that observability allows teams to monitor an application's health based on the data it generates, helping them quickly identify issues and their root causes. This is important for meeting service level agreements and avoiding costly downtime.
Observability and FP&A
Dan highlights ways that his background in finance and FP&A is relevant to his role focusing on observability. Understanding cost structures and modeling complex pricing is important given the huge volumes of data and unpredictable growth curves that observability systems deal with. Dan also sees potential for AI and machine learning to help automate some FP&A tasks like variance analysis, forecasting, and financial modeling over time. While the technology isn't fully mature, Dan is excited about the possibilities for using observability data to drive insights and efficiencies for finance teams. His experience in both worlds gives him a unique perspective on their intersection.
The challenge of remote working
Kevin and Dan discuss the challenges and best practices of managing a distributed remote team. Dan shares that his company Edge Delta is headquartered in Seattle but has employees all over the world, including Dan working remotely from Michigan. They agree it's important for remote companies to build in social connections between employees.
Edge Delta focuses on local meetups when possible and annual all-company events. Over-communicating through Slack is also key. Dan emphasizes respecting different time zones to avoid late-night messages. Having clear priorities helps teams understand what requires immediate response. Both note remote work requires extra effort to feel empowered asking questions outside traditional office settings through virtual office hours. Overall, open communication, respecting work-life balance, and finding ways to socially connect remote employees are important for culture, according to their discussion.
Links
Timestamps
Dan Perez explains observability.0:11
Using observability to identify issues in a system.2:40
Observability, data growth, and pricing models in the tech industry.6:07
Data quality, AI, and observability in finance.12:37
Company culture at EdgeDelta and hybrid working.18:32
Market competition, and growth ambitions.23:53
Find out more about GrowCFO
If you enjoyed this podcast, you can subscribe to the GrowCFO Show with your favourite podcast app. The GrowCFO show is listed in the Apple podcast directory, Google Podcasts, Spotify and many others. Why not subscribe there today? That way, you never miss an episode.
GrowCFO is a great place to extend your professional network. You can join GrowCFO as a free member today and participate in our regular networking events and webinars. 
Premium members can also access our extensive training centre and CFO Digital Toolkit. Here, you can enrol in our flagship Future CFO or Finance Leader programmes. 
You can find out more and join today at growcfo.net
Podcast: Play in new window | Download