Preparing you to confidently lead your first fundraising process
Over two-thirds of aspiring and first-time finance leaders have little or no fundraising experience. This can easily derail your career progression and leave you feeling unprepared when leading your first ever fundraise.
GrowCFO's Fundraising Virtual Simulator provides you with essential first-hand CFO experience of leading and delivering an entire fundraising process from initial brainstorming through to deal completion.
Our simulator is based on a real-life $12 million fundraise comprising equity and convertible debt for a high growth company with a pre-money valuation of $60 million.
We have designed our simulator to help prepare you to confidently lead a range of fundraising deals so that you can thrive throughout the process and feel empowered to obtain the best available deal for your company.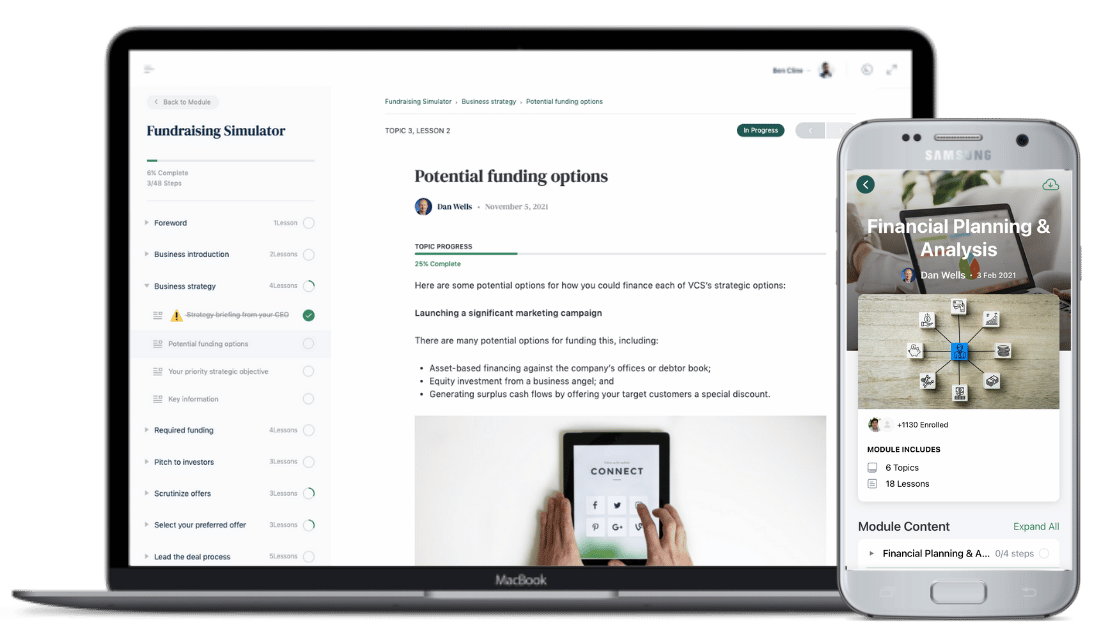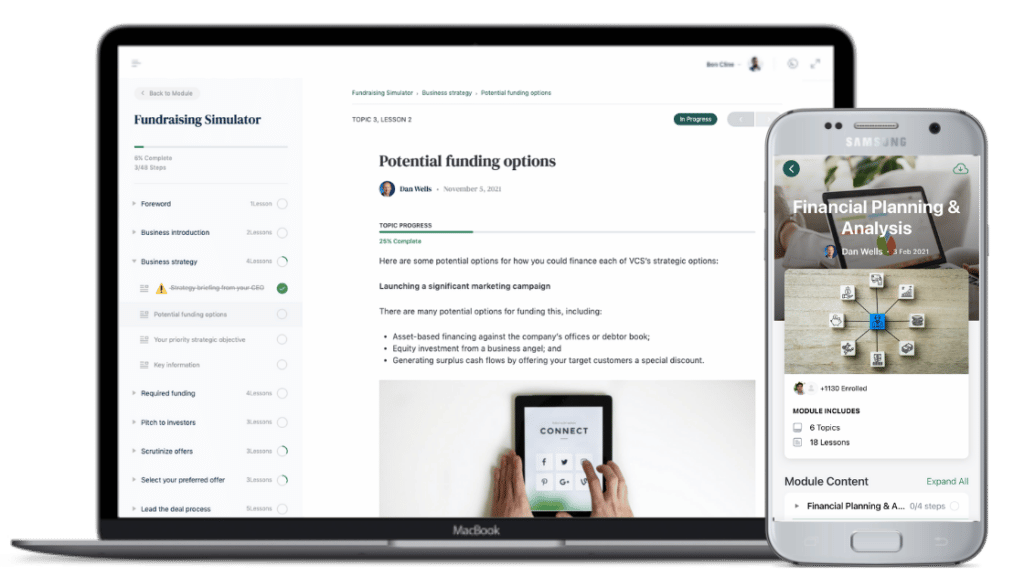 GrowCFO's fundraising virtual simulator features the following:
Participants will lead and deliver the following tasks:
Finance Leaders
During your first finance leader role in a startup or scaleup company, you will likely lead an entire fundraising process early on.

This simulator will prepare you to confidently lead your first fundraise and provide many insights that will help you negotiate the best available deal for your company.
Aspiring Finance Leaders
Most aspiring finance leaders will secure their first CFO role in an early-stage company, but struggle with the recruitment process due to a lack of fundraising experience.

GrowCFO's Fundraising Simulator allows you to gain this experience by leading a fundraise from start to finish and showcasing your deal completion certificate to employers.
Are you ready to lead a fundraise?
The fundraising simulator is priced at £999* and includes access to all lessons, key tasks, expert insights, your deal completion certificate, and a peer finance leader community.