Donde los líderes financieros crecen juntos
GrowCFO es una plataforma educativa moderna que ayuda a los líderes financieros a alcanzar su máximo potencial. Únete a miles de profesionales de ideas afines que utilizan GrowCFO.
GrowCFO socios de entrega son ejecutivos de las principales empresas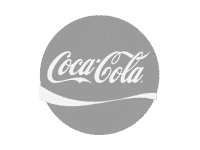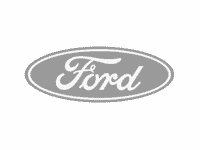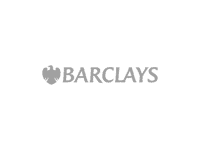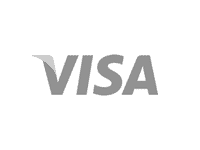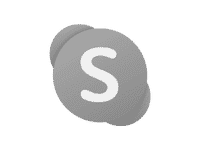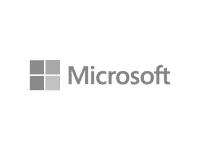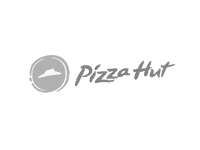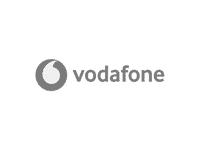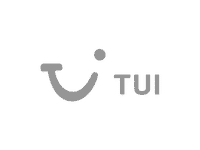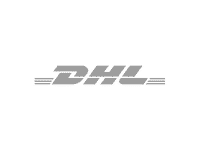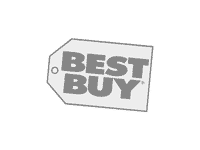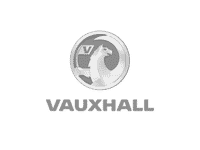 Construye tu propio camino
Con nuestra combinación de recursos educativos y el apoyo de la comunidad, tendrás todo lo que necesita para lograr tus objetivos.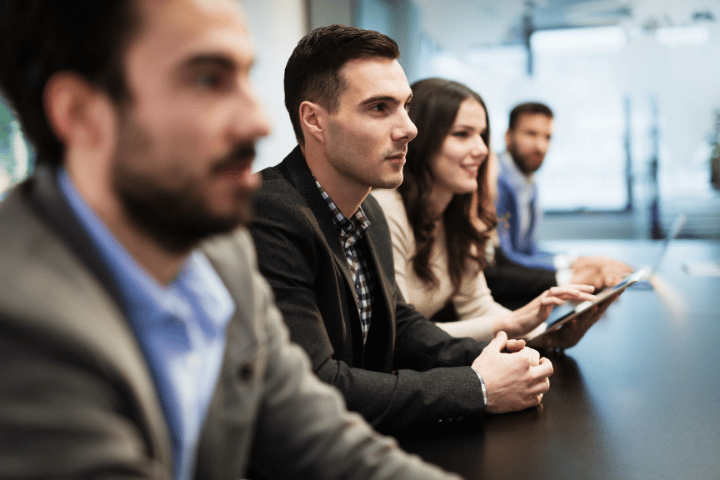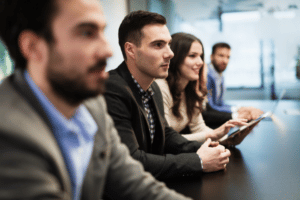 Los programas virtuales de GrowCFO te equipan con el conocimiento, las habilidades y las herramientas necesarias para ser un líder financiero exitoso e impactante. Te beneficiarás de instructores de primera categoría y contenido de calidad, todo esto mientras formas parte de un grupo de profesionales financieros ambiciosos en los que te podrás apoyar.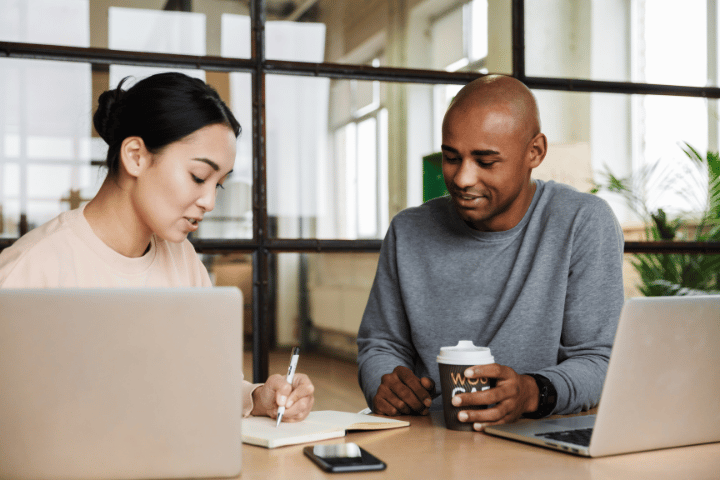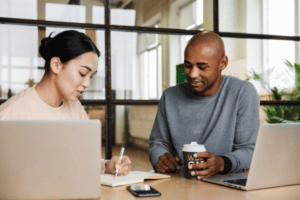 Todos los mentores de GrowCFO han tenido éxito, por lo que conocen de primera mano los desafíos a los que probablemente te enfrentarás. Pueden ofrecer orientación personalizada y ayudarte a mantenerte focalizado para lograr tus objetivos.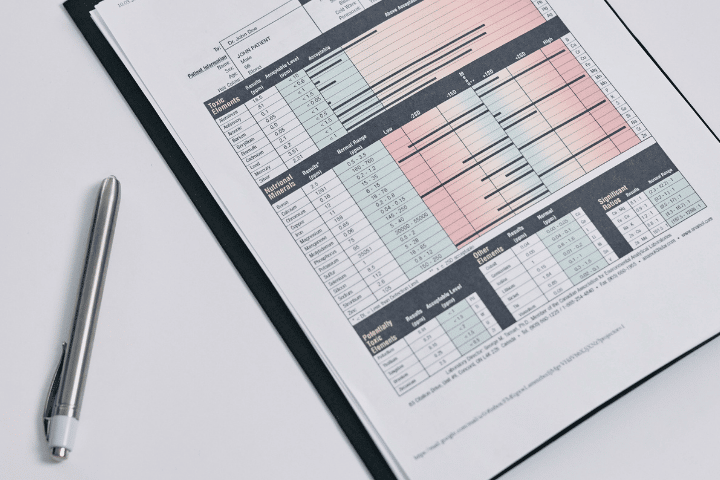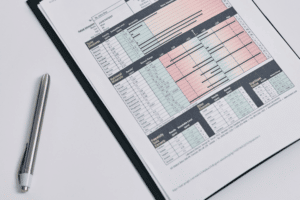 Marco de competencias de GrowCFO
¿Te preguntas si tienes lo que se necesitas para ser un CFO exitoso? ¿Quieres saber cómo te posicionas respecto a tus compañeros del sector financiero? El Marco de Competencias de GrowCFO te posicionará a través de nueve competencias de CFO y 45 conjuntos de habilidades.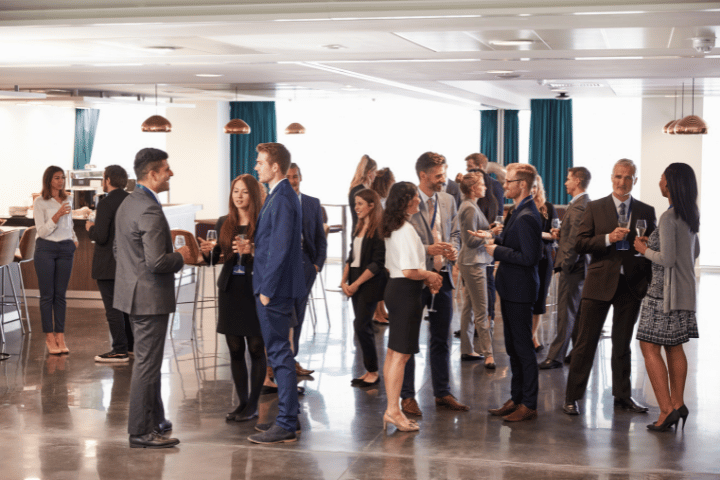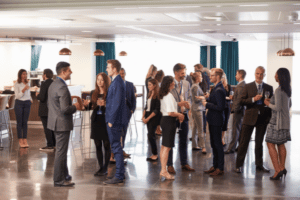 Nos complace ofrecer a nuestros miembros un calendario incomparable de eventos y oportunidades para establecer contactos. A todos nos apasiona compartir nuestros conocimientos y experiencia. ¡Esperamos tener noticias tuyas en nuestro foro o conocerte en el próximo evento!
Mentoring con Susana superó mis expectativas. Su enfoque integral 360 fue más de ser una guía para mi carrera. Fue un proceso equilibrado que me ayudó a mejorar otros aspectos de mi vida. Con su ayuda he desarrollado la habilidad de ayudarme a mi misma y encontrar respuestas a los temas que me preocupan.
El taller de hoy me ha resultado increíblemente útil. Me ayudó a entender las causas detrás de los grandes retos a los que nos enfrentamos cuando asumimos un puesto de liderazgo financiero por primera vez.
Los participantes del Programa Future CFO están llenos de energía y es un placer escuchar sus historias.
GrowCFO aporta perspectivas maravillosas a través de podcasts, artículos, webinarios y programas de apoyo como Futuro CFO. Todo esto combinado con la interacción con la red de profesionales financieros que brindan su tiempo y experiencia con el resto de miembros con mucha generosidad. Esta combinación ha sido una mezcla vital para aportar en mi desarrollo futuro.
Estoy encantado de formar parte del programa Future CFO. Este curso aporta muchas perspectivas del resto de compañeros y es una plataforma estupenda para ampliar mi experiencia y conocimientos. El equipo de Grow CFO han hecho un trabajo excepcional aportando contenido relevante y estructurando el grupo para que podamos compartir las distintas percepciones. Sin duda ha ampliado mucho mi red y me ha ayudado a poner foco en desarrollar las áreas más importantes en my crecimiento profesional.
Susana pone toda su experiencia profesional y su trayectoria vital, al servicio del reto o los retos que tienes entre manos. Su enfoque integral a la hora de abordar el acompañamiento, su extensa caja de herramientas, su calidez humana y su pasión, son garantía de un camino de grandes aprendizajes. Pocas personas integran capacidad, pasión y actitud como ella. Probablemente no siempre te dará las respuestas, pero te ayudará a encontrar las preguntas importantes y te acompañará a encontrarlas por ti mismo y a desarrollar autonomía para futuros retos, a través de un proceso en el que la empatía, la asertividad y la voluntad sincera de apoyo son constantes.
Susana ha sido una extraordinaria mentora, me ha acompañado en este proceso con mucha cercanía y profesionalidad. Me ha parecido un proceso muy bien orientado, tiene una metodología muy clara y además pone a tu servicio sus vivencias y larga experiencia profesional.
I was so excited when I first joined GrowCFO and I instantly felt part of a strong community. The development programmes challenge you in the right ways and I really enjoy the peer group collaboration sessions. The mentors are very inspiring and the knowledge-sharing videos help you to learn in a time-efficient manner. I would recommend GrowCFO to any ambitious finance leader.
The GrowCFO community was very informative and helpful when I first stepped up to the CFO role. The development programmes highlighted the skills required during this transition and the online training lessons provide helpful insights from the community. The competency webinars are very relevant and I find the ability to network with other experienced finance leaders, both CFOs and non-CFOs, to be invaluable.
The Virtual Boardroom was an invaluable experience and an excellent opportunity to meet fellow members and exchange experiences and ideas. The constructive criticism offered by the mentors also enabled me to learn the types of skills required for effective communication within the board room. The blend between the case studies, group discussions and interaction was very rich in learning, which I found practical and effective.
I came across GrowCFO in early 2021 and was very impressed by the passion that the team put behind developing people into finance leaders. GrowCFO provides the career support that most finance professionals desperately need but are too afraid to ask.
I will always be grateful to the GrowCFO management team for the support and confidence that they gave me when I was being headhunted for my first CFO role. Being able to tell my potential employer that I was benefiting from the GrowCFO programmes, workshops, lessons and peer group community carried significant weight during the recruitment process.
As a finance leader still on a journey to becoming a fully well-rounded CFO, I was very pleased to find in GrowCFO a community of role models and peers I could learn from and bounce ideas around. I was one of the first cohorts to be recruited and I particularly love the diversity of speakers and topics that they cover. It has really helped me plug some gaps and I see the company as a long-term partner in my career growth.
GrowCFO is like a therapy group where you can talk openly and share your biggest challenges with other people.
The workshops are really insightful and it is great to connect with people who are in similar roles and are facing the same issues. Everybody speaks so openly about their personal challenges and the Chatham House approach works really well.
I found today's workshop incredibly helpful. It really helped me to properly understand the root causes behind the biggest personal challenges that people face when stepping up into the finance leader role for the first time.
GrowCFO is the perfect platform to acquire, develop and discuss the skills, techniques and approach needed to become a successful CFO. I have hugely benefited from the sessions, which have helped me to fully realise the requirements of a modern-day CFO.
The CFO Programme has been a wonderful learning journey with a group of my peers. I enjoyed learning from the program lead as well as with my peers and gained many valuable insights into my own learning journey as a CFO.
The CFO Programme is amazing and I have hugely benefited from the quality discussions with the experienced finance leaders in my CFO Programme cohort group. The mentoring, coaching and teaching from the immensely experienced and knowledgeable professional mentor has made me much better-placed to succeed in my role. The ongoing access to excellent resources and exceptional peers also really helps. Thank you GrowCFO for making that difference!
GrowCFO offers fantastic insight through podcasts, articles, weekly webinars and learning programmes. This is combined with an interactive network of finance professionals who are generously willing to offer time and expertise to other members. This combination has been a valuable mix to aid future development.
I'm a member of the Future CFO programme and have already learnt a lot and met some great people in the workshops. I've no doubt this programme will equip me for any type of CFO role that's out there. The content on the site is incredible and I am really excited about working through the remaining modules. I'm quite sure this will be the best investment I've made in a long time!
The Future CFO Programme was really useful for preparing to step up into a CFO role, in particular the 100-day training course and competency workshops.
The CFO Programme's combination of the group workshops and the one-to-one professional mentoring complement one another really well and it is great to share perspectives with people working in other companies.
It has been really useful to sit with like-minded individuals and to understand that you are not alone in the difficulties of navigating a career as a CFO.
Working with professional mentor Catherine has enabled me to build confidence and manage imposter syndrome. Her holistic approach has helped me to understand my values, beliefs and visualization for what I want to achieve. This has helped me to reach a position where I am confident in the value I bring to my role and have the vision to enable me to seize opportunities to create additional value.
I loved that it combined theory with perspectives from peers - we could all see other perspectives on similar problems. It created more awareness for me and allowed me to reflect on how I behave.
I initially met Catherine Clark as part of the GrowCFO sessions that she organised and we started working on my personal development as part of one-to-on mentoring sessions and the CFO Programme. It has been really nice to have someone help me further look inside myself and bring to light some blind spots. It is invaluable to have someone like Catherine not only guide me along the way but also gain exposure to a different perspective.
I joined GrowCFO in December 2021. It's been the best thing I've actually done so far. I highly recommend the CFO Programme to anyone in my position. The amount of knowledge I've obtained from this course is unbelievable and has hugely benefited me. It has been a breath of fresh air to work through it with other people in similar roles. The course outlines all the areas that I need to be focused on to reach my goals and also the areas I wasn't aware that I need to focus on.
The CFO Programme is an insightful and practical programme that facilities application throughout.
The CFO Programme has been an inspirational programme which gave me the chance to have time to reflect and think out of the box. It's been also important share our own professional experience for a technical and business perspective.
I really enjoyed listening to the different perspectives. The CFO Programme forced me to step out of the day to day and allowed me some reflective thinking time away from the busyness of work life.
I really enjoyed the CFO Programme and the programme leaders are great. Many thanks to the GrowCFO team for all of your fantastic help and support!
The Virtual Boardroom provided a great opportunity for me to step out of my comfort zone and tackle a high-pressure scenario that I haven't faced before. The mentor led the session really well, made me feel welcome and carried a smile throughout! Their feedback was honest, precise, and incredibly valuable.
The chance to peer into the boardroom environment has been invaluable and helped to dismantle a number of myths I had previously held. I came away from the experience with an increased toolkit and greater confidence that I have the ability to take a seat at the 'table'.
The CFO Programme provided a great framework of content and focused discussion, whilst offering a safe space to enable open conversation and encouraging people to share their biggest challenges. This is a good way of carving out time to prioritise additional learning and development as both a person and a CFO.
I loved working with professional mentor Helene Brichet. I grew significantly under her guidance both on a personal and professional level. I gained a lot of confidence and feel better equipped for my next step as CFO. Helene has tremendous experience within the payment and financial services industry. I would definitely recommend her services to people who are eager to learn and challenge themselves.
The CFO Programme was a great opportunity to discuss and learn about the practical challenges of being a CFO from an experienced CFO and others in a similar position. The course covered a wide range of topics to help think through how to approach the day-to-day challenges.
The CFO Programme provided a good overall picture of what is expected of a CFO. It also gave participants the opportunity to interact and to learn from each other's situation.
The CFO Programme provided a great framework of content and focused discussion, whilst offering a safe space to enable open conversation and encouraging people to share their biggest challenges. This is a good way of carving out time to prioritize additional learning and development as both a person and a CFO.
The CFO Programme gave me the time and space to reflect on me, my role and how I could refocus the value I can bring.
GrowCFO brings an outside perspective, challenging questions, and a lot of empathy for finance leaders. Managing a company is such a mental game and having someone to accompany you throughout this journey is gold!
The CFO Programme is an interesting and insightful course that helps to guide you through the highs and lows of being a CFO! I really enjoyed and benefited from Catherine's experience and hearing how others in the group tackled similar issues
The CFO Programme is a great programme for new CFOs to help guide them on their journey and it was really good to connect with people in similar positions.
The CFO Programme group sessions were of great value to me, helping me to reflect and think more critically of myself and how I can add more value to our business. Spending time with like minded individuals was great and Catherine who led the course made everyone feel welcome and got everyone engaging in topics and conversation.
The CFO Programme is an insightful and thought provoking programme that will help you have a tangible impact in your organisation as well as heighten awareness of the importance of relationships.
The CFO Programme was structured and delivered in a logical manner, addressing all high level pillars of the CFO role. Catherine is an excellent and engaging mentor.
Rodéate de compañeros talentosos
Únase a una comunidad solidaria e inclusiva de personas de ideas afines que trabajan hacia el mismo objetivo: que se convierten en los mejores líderes financieros que pueden ser. Si está buscando inspiración, motivación y consejos prácticos de sus compañeros, entonces no busques más que GrowCFO!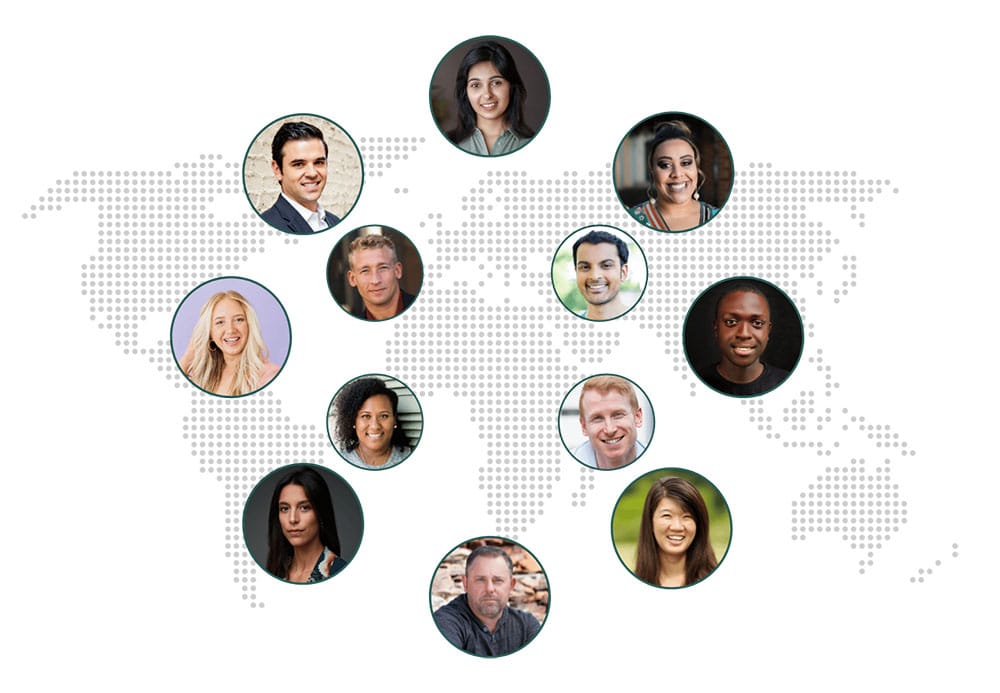 ¿Lista para comenzar tu GrowCFO viaje?