The GrowCFO show brings you something topical to listen to each week. As with everything in GrowCFO we want the content to be driven by you, so drop over to the community and chat to us about what you want to hear about. Kevin Appleby is the regular host of the GrowCFO show, and Kevin is always open to ideas and suggestions.
You can receive the show on your favourite podcast player, so subscribe today and never miss an episode.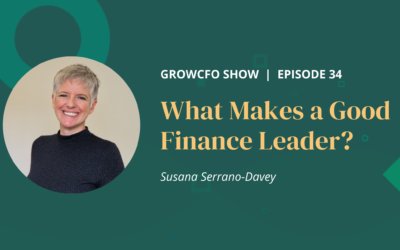 Susana Serrano-Davey is an experienced finance leader, mentor and coach. She even ran her own business for a while. Susana is joining the mentoring team we have here at GrowCFO. On this podcast I catch up with Susana to find out more about her. I also asked her...
read more