The GrowCFO show brings you something topical to listen to each week. As with everything in GrowCFO we want the content to be driven by you, so drop over to the community and chat to us about what you want to hear about. Kevin Appleby is the regular host of the GrowCFO show, and Kevin is always open to ideas and suggestions.
 You can receive the show on your favourite podcast player, so subscribe today and never miss an episode.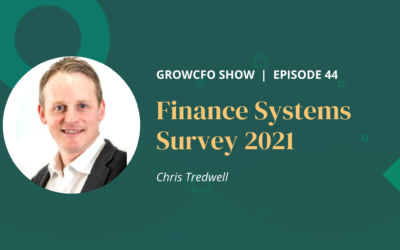 Kevin Appleby is joined by Chris Tredwell to discuss this years GrowCFO finance systems survey and how the results will help them structure future sessions. The finance systems survey Chris explains what the survey's purpose is and the benefits using it brings....
read more