Collaborative Excellence For A Thriving Finance Ecosystem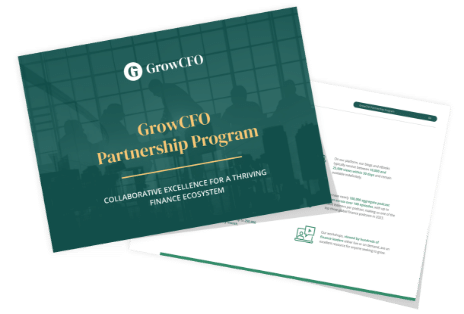 GrowCFO has rapidly become the global leading authority independently trusted by SMB finance leaders.
We collaborate with our partners to ENABLE the community in adopting industry best practices. GrowCFO selectively works with third parties to create additional value for our community by educating and enabling finance leaders to implement best practice from the wider finance ecosystem. We achieve this by only partnering with firms who can clearly demonstrate their commitment towards consistently delivering high quality based upon industry recognition and positive customer reviews located within independent third party websites.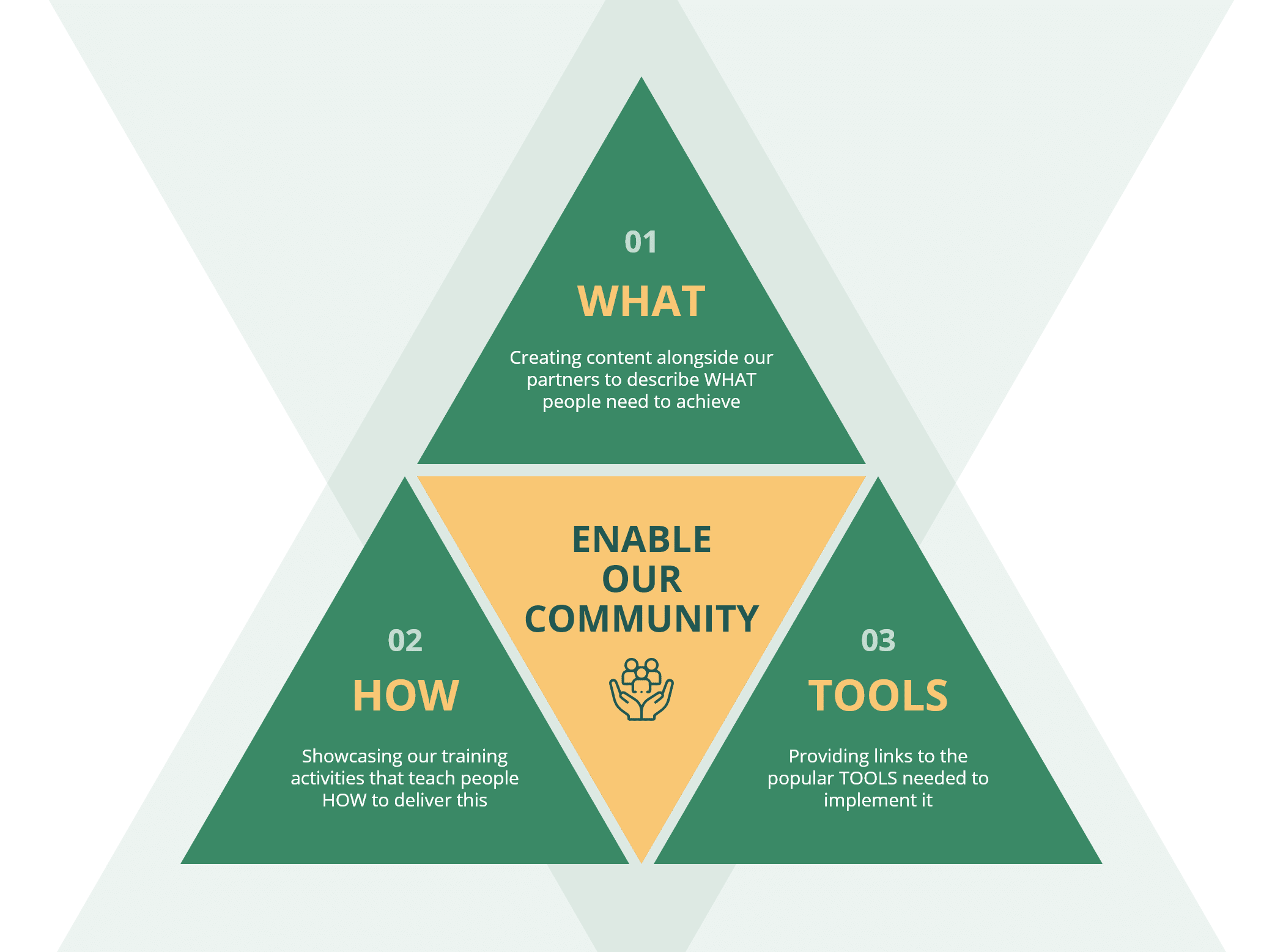 WHAT
We collaborate with our partners to produce top-quality content that specifies the essential components required for success. Our diverse expertise allows us to develop a comprehensive range of offerings such as blogs, podcasts, eBooks, guides, interviews, polls/surveys, live workshops, and video recordings. Depending on your budget, we can also create custom packages of these materials.

Our content is expertly curated and includes a blend of CFO interviews embedded into blogs, guides and eBooks, and also podcasts and live workshops featuring panels of CFOs and subject matter experts, for example senior representatives from our partners' organization when appropriate. Partnering with us enables you to clearly communicate your message and achieve your desired outcomes in a trusted and collaborative manner.

HOW
We understand that knowledge is power, and the right training can make all the difference in the world of finance. That's why we're proud to showcase our comprehensive world class training activities designed to teach finance leaders how to effectively deliver best practices.

Our training activities are designed and led by leading professional mentors with significant board level CFO experience and encompass a wide range of topics and formats to cater to different learning styles, preferences, and professional needs.

TOOLS
Within our content and show notes, we provide direct links to the most popular tools needed to implement these best practices. We understand that implementing best practices can be a daunting task, which is why we strive to make it as easy as possible for our partners. By providing links to the popular tools needed to implement best practice, we are able to save our community significant time on researching solutions that fulfil their immediate requirements by instantly directing them to the market leader product offerings provided by our partners.

Our community is made up of more than 100,000 finance leaders from 100 countries, including North America, UK, Mainland Europe, APAC, Middle East, and Africa.

Our workshops, viewed by hundreds of finance leaders either live or on demand, are an excellent resource for anyone seeking to grow.

Our website attracts up to
250,000 visitors every month.

On our platform, our blogs and eBooks typically receive between 10,000 and 25,000 views within 30 days and remain available indefinitely.

We have nearly 100,000 aggregate podcast views across over 100 episodes, with up to 1,000 listeners per podcast, making us one of the top three global finance podcasts in 2023.

Though we cater to businesses of all sizes and industries, the companies in our network are mostly SMBs.
Join the GrowCFO Partnership Program!
We understand that every business is unique and has its own set of specialties and resources. To accommodate this, we offer three distinct partnership options, each with its own set of advantages tailored to your company's needs. Let us help you find the perfect partnership to support your business goals.
Essential Components Included in Our Comprehensive Package
At GrowCFO, we understand the importance of staying ahead of the curve when it comes to finance functions. With our annual predictions for the future of people, processes and systems, we provide the community with powerful insights to help them make informed decisions that will drive their business forward. We are uniquely placed to deliver this given our leading combination of experienced CFOs, professional mentors, thriving membership, and significant outreach.
Our research is based on hundreds of interviews with finance professionals and leading industry experts from a wide range of companies, providing us with a comprehensive understanding of the key trends and developments in the space. We are committed to bringing our subscribers the most up-to-date information and insights that will help them stay competitive and succeed.
Sponsoring GrowCFO's annual predictions provides our partners with a hugely valuable opportunity to contribute towards our predictions and feature your brand within both our predictions report and related blogs. These articles are widely circulated, within our community and beyond, demonstrating your ability and commitment towards driving the future of finance functions.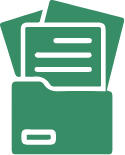 2023 Finance Function Annual Predictions Report
GrowCFO collaborates with our partners to create and conduct surveys for finance leaders, capturing essential market data and gaining valuable commercial insights and direct feedback on their top priorities. Our surveys are custom-made to ensure that the information is tailored to your specific needs, whilst designed to also provide huge benefits to our finance leader community and beyond. As the global authority within the SMB finance segment, our reports are widely respected and regularly referred to by leading industry commentators.
We provide survey access to our valuable community of global finance leaders to generate representative statistics from a broad cross-section of the ecosystem. Our survey process allows you to measure your performance against your peers, helping you gain a better understanding of how the market perceives your brand, which product features your customers like or dislike the most, and what else you could do to stay ahead of your competitors.
By leveraging our platform to conduct surveys, you can quickly get the insights needed to help you make informed decisions, improve your competitive position, and gain a deeper understanding of customer preferences. Throughout the survey duration, GrowCFO prominently showcases these surveys on our homepage, promotes them via email, social media, and community campaigns, and stores the survey reports within our Insights page for easy access.milestones and implemented best-in-class technology solutions.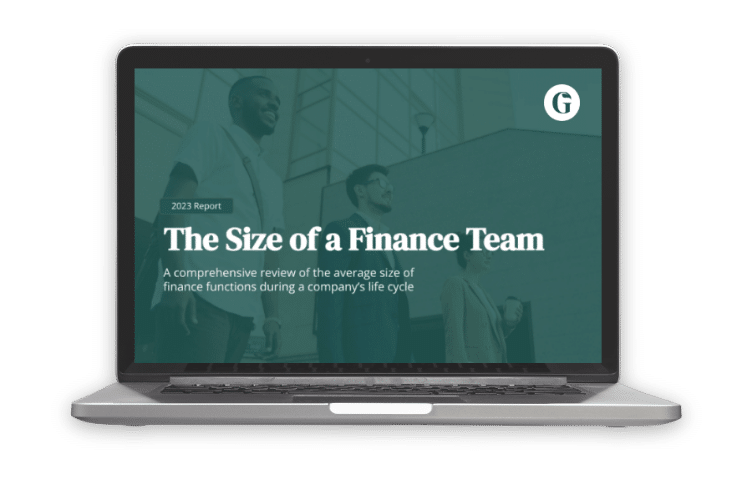 GrowCFO's live workshops are a popular feature of our Partnership Program. We are well-renowned for promoting, organizing and hosting educational workshops to help drive best practice throughout our community. We achieve this by featuring inspirational finance leaders, industry commentators, and subject matter experts, through a powerful combination of presentations, Q&A interviews and group panels.
We work alongside our partners to create bespoke workshops designed to help enable the finance community within your market niche. This includes determining the audience, timing, theme, format and key contributors. Partners have the option to feature their subject matter experts or company representatives within our Future of Finance Function Series, or alternatively showcase selected CFOs within our Masterclass Series to share their success stories of implementing and benefiting from your products.
These events are highlighted on our Events calendar page and are promoted through email, social media, and community forums. Over the last few years, we've hosted approximately 100 Future of Finance Function Series events, held fortnightly, featuring guest speakers and subject matter experts who discuss game-changing solutions from market-leading providers. Additionally, we offer monthly Masterclasses, where our GrowCFO management team interviews exemplary CFOs who have successfully achieved significant career milestones and implemented best-in-class technology solutions.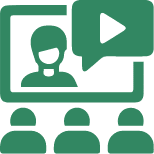 5+ Live workshops per month
To date, GrowCFO has produced over 100 episodes of The GrowCFO Show, a renowned podcast ranked among the top three worldwide for finance leaders. In each episode, our host interviews prominent industry commentators, subject matter experts from leading solutions providers, and exemplary CFOs with extensive experience.
Our podcast has amassed nearly 100,000 listens, with individual episodes reaching up to 1,000 finance leaders. We distribute show notes to over 100,000 global finance leaders, providing valuable backlinks to guest speaker's company websites and related products. The GrowCFO Show is available on all major podcast platforms, promoted via social media channels, and featured in our weekly GrowCFO finance leader newsletter.

top 3 global podcasts for finance leaders
GrowCFO collaborates with our partners to create comprehensive thought leadership eBooks, ranging from 10-20 pages. These eBooks offer an in-depth guide exploring various aspects of crucial finance function activities, featuring insights from industry commentators, robust analysis with customer quotes, engaging visuals, and relevant market data.
These eBooks are widely circulated within the GrowCFO community and beyond. We ensure their visibility by placing them in prominent locations on our platform and promoting them through email, social media, and community campaigns.

GrowCFO works with our partners to develop informative blog posts, approximately 1,000 words in length, highlighting best practices from other companies within specific business activities. These blogs aim to educate readers on the benefits of implementing such practices, share customer success stories, and showcase popular product solutions for execution.
These insightful blog posts are featured in our Blogs section and promoted through email campaigns and a series of social media posts to reach a wider audience.

10,000-25,000
within 30 days
Take the Next Step:
Join Our Partnerships Program Now!
As you prepare to partner with us, take a moment to consider which of our partnership options is the best fit for you and your company based upon your budget and desired community impact. To discuss this further,
please contact us at https://www.growcfo.net/contact/.



Upon receiving your application, we'll reach out to you to schedule a detailed conversation about the partnership. We can't wait to bring you onboard!