#63 How to Build Consensus with Susana Serrano-Davey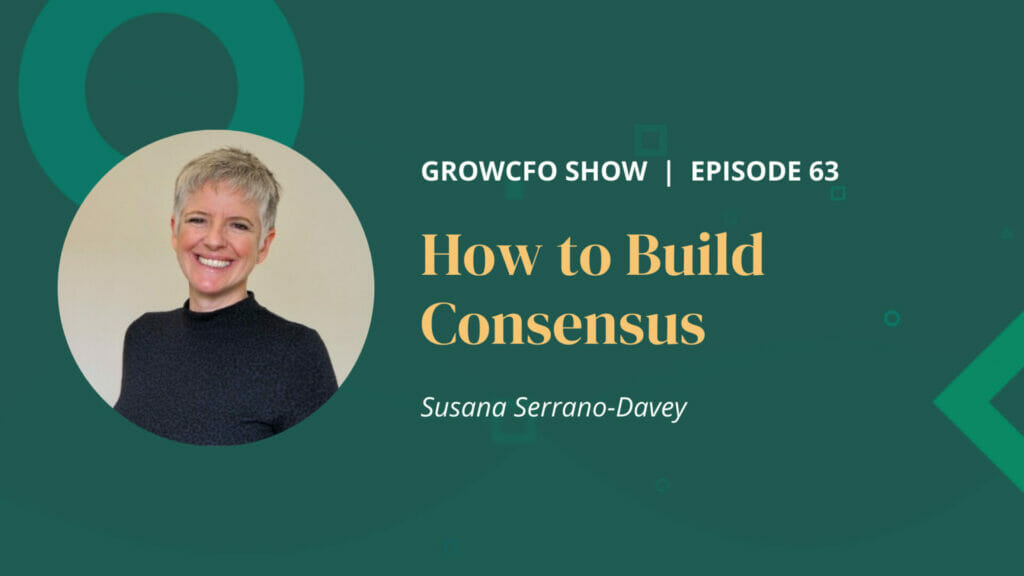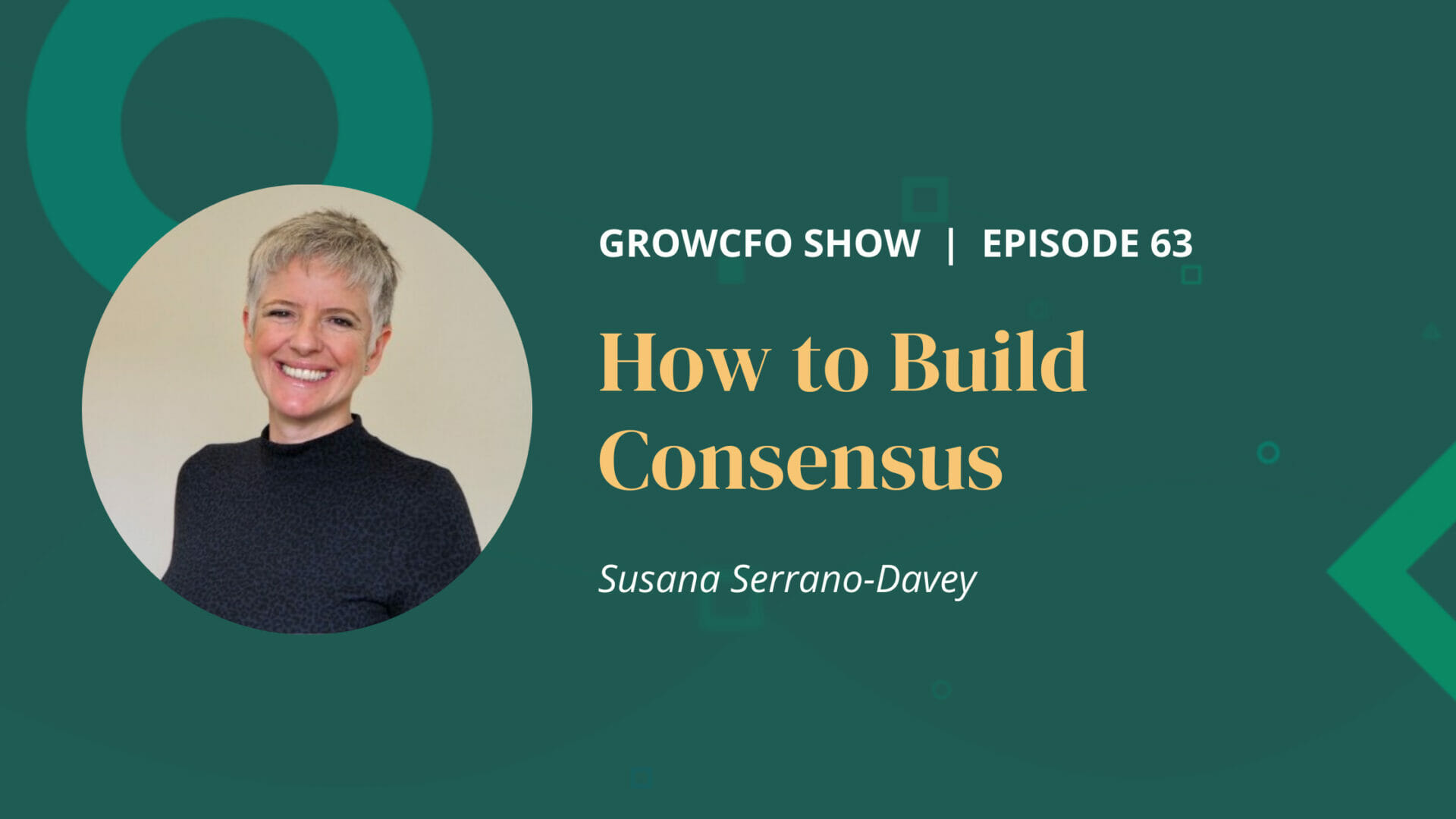 On this episode of the GrowCFO Show Susana Serrano-Davey and Kevin Appleby discuss how to Build Consensus so that your proposal is accepted without challenge.
Have you ever wondered why some people can turn up to a meeting, present their proposals, and have them accepted without question? Yet at the same time, you bring your proposal forward and you get a hard time and no decision. Why? What are you doing wrong?
The answer is you probably aren't doing enough outside the meeting room to build consensus. If you put in the hard work before the meeting, it's likely you will have a far easier ride in the meeting itself.
There are three steps to build consensus
Susana defines three steps to building consensus:
Identify who you need to persuade. Who are the key stakeholders? These might not just be the meeting attendees. Some board members may take advice in some instances from their no.2 or other members of their own function. If that's the case, you need the advisor on your side and saying the right things when they advise their boss.
Engage with each of your stakeholders in an appropriate way. Find out what their issues are and talk about them before the meeting. It might require a formal meeting. It might just be a chat at the coffee machine.
Adapt your proposal to take account of their feedback. The consultation process is bound to give you some new information that will make the proposal better. Make sure you recognise this information and make the updates to your initial proposal.
Listen to the whole episode to find out more.
Find out more about GrowCFO
If you enjoyed this podcast you can subscribe to the GrowCFO Show with your favourite podcast app. The GrowCFO show is listed in the Apple podcast directory, Google podcasts and many others. Why not subscribe there today? That way you never miss an episode.
GrowCFO is a great place to extend your professional network. You can join GrowCFO as a free member today and take part in our regular networking events and webinars.
Premium members also have access to our extensive training centre. Here you can enrol in our flagship Future CFO or Finance Leader programmes.
You can find out more and join today at growcfo.net
Podcast: Play in new window | Download