#73 What's Wrong with the P&L Account with Susana Serrano-Davey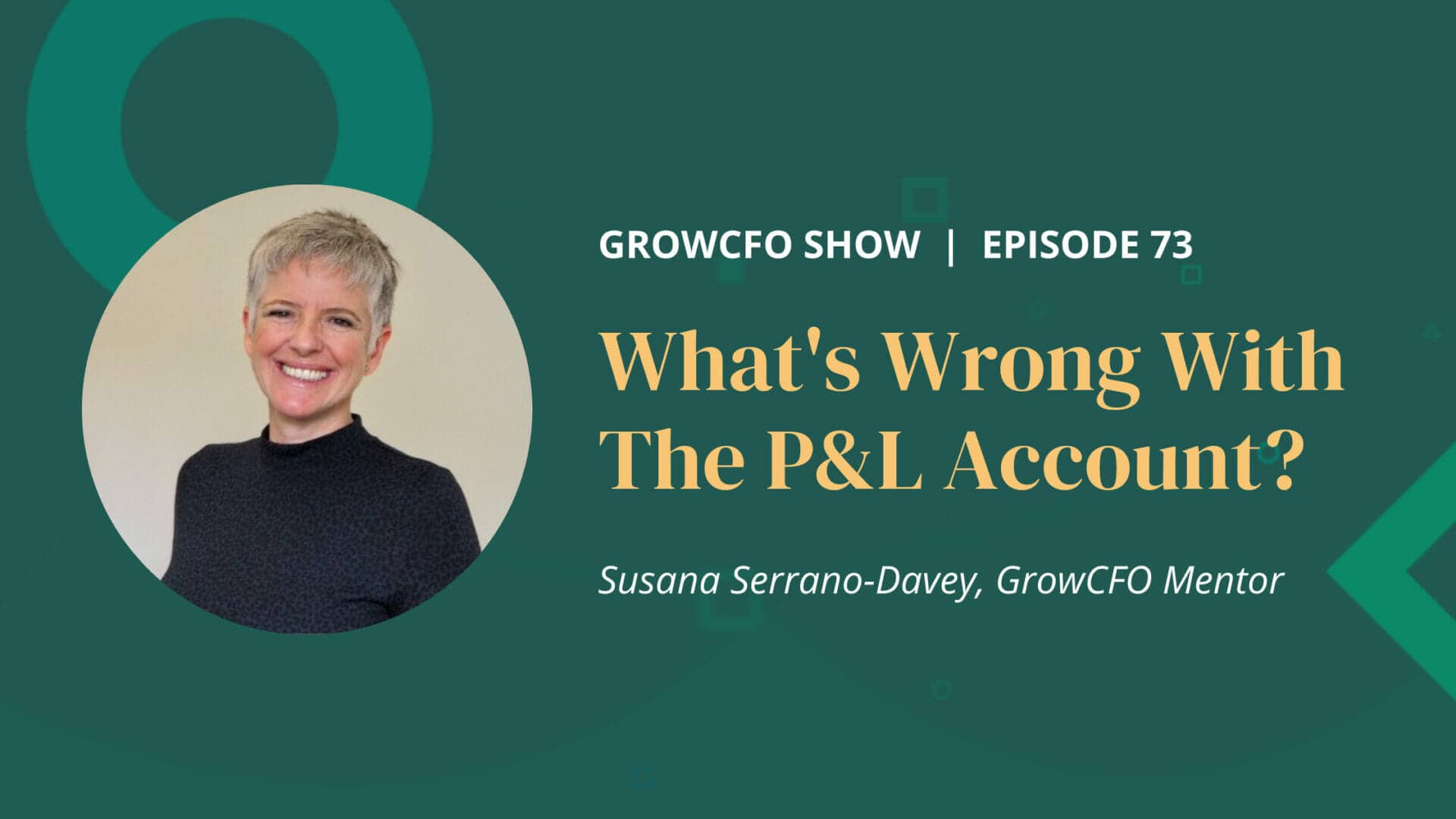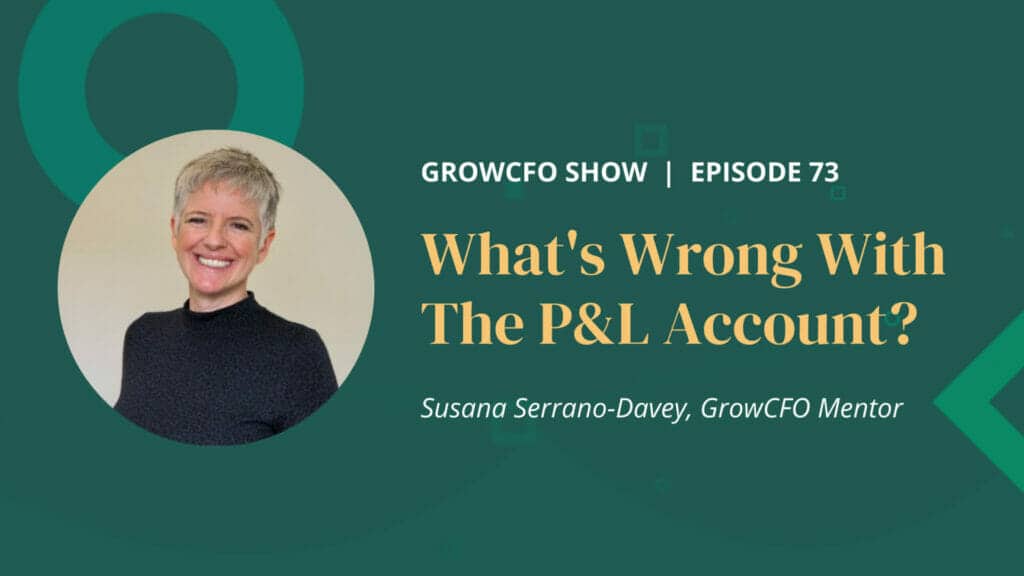 As the finance lead, you probably present the business profit and loss account at many of the business meetings you attend. You place huge value on the financial results of the business each month or each quarter. But is that correct? Does the P&L account tell you what you need to know? Does it paint an accurate picture of business performance? Sometimes it does, but quite often it doesn't accurately reflect the economics within the business.
The P&L account tells you what you spent money on, your cost centre structure likely tells you who spent it, but neither tell you why you spent it. Is an adverse variance really bad? Is a positive variance good? The answer is not always. Unless you know the why, and also understand the economic engine of the business you don't know.
You probably grappled with the two fundamental accounting concepts of prudence and accruals when you passed your accountancy exams. Accruals are all about matching costs with revenues, while prudence is about taking account of liabilities as soon as they arise. But we are in strange times where we seem to like capitalising our empty office blocks and hardly used company cars while we write off our investment in digital sales-generating assets as soon as we spend the money.
In the podcast, Kevin Appleby and Susana Serrano-Davey discuss these and other issues and conclude you need many more metrics than those in the P&L account and a much deeper understanding of your business through an economic rather than an accounting model.
We didn't mention it in the show, but Doug Hicks has written an excellent book about what's wrong with the P&L account and why you need an economic model of the business. It makes excellent further reading on this topic.
Links
Timestamps
00:59 The P&L account is a key tool
01:53 A history lesson; one set of accounts for investors and for the taxman
03:53 Modern systems and the ability to cut the data in different ways
04:28 Accounting standards and the 4 core accounting concepts
06:23 Are your fixed assets really the assets that drive business performance or are they just hidden future costs?
07:40 Evergreen digital assets
10:46 Depreciation
11:38 The pressure to report a better picture in the P&L
15:51 Unrealistic budgets
20:39 No surprises; don't hide the truth
23:30 The P&L account doesn't tell you why you spent the money
26:21 An economic rather than an accounting model of your business
29:41 Assigning costs to activities gives you a better understanding of customer and product costs
31:07 The tendency to over cost the simple and under cost the complex
31:39 An activity-based costing example
Podcast: Play in new window | Download