#36 What Does an Insolvency Practitioner do? With Iain Nairn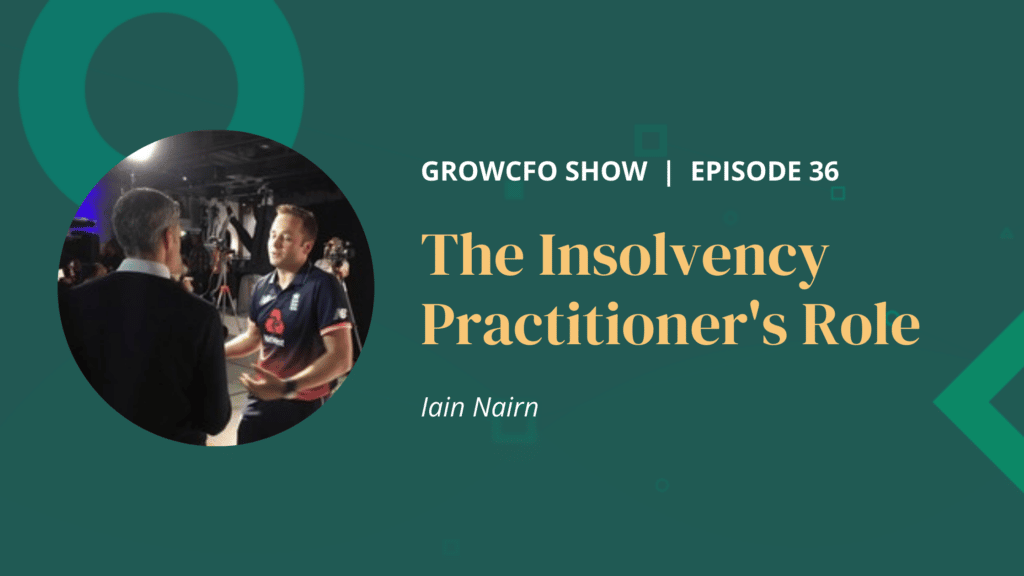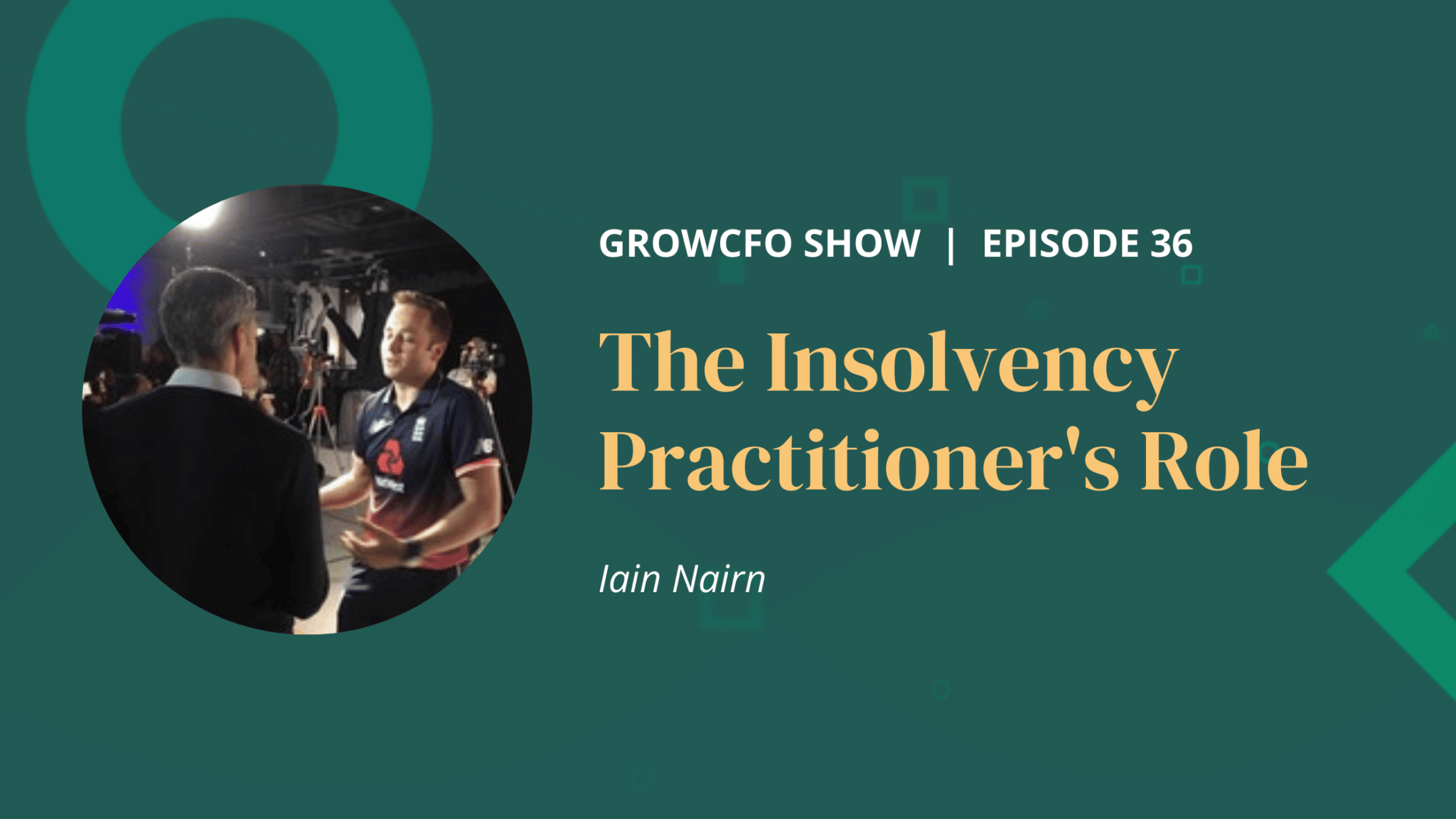 Iain Nairn is an experienced insolvency practitioner. In this episode of the GrowCFO Show I chatted to Iain about the role of the insolvency practitioner. Why and when and why a company should call on his services? We also took a look at the state of the economy following Covid-19. We discussed how great the negative impact on business actually is. Listen to the podcast to find out more.
About Iain Nairn
Iain Nairn started his career in corporate recovery and insolvency. He has also been a finance director, an business development manager and an investment manager. He now heads up the team in North East England for Leonord Curtis Business Solutions Group.
Iain is an accomplished sportsman. He is very proud to have been captain of the England Physically Disabled Cricket team. Iain lead them to victory in the inaugural multinational cricket tournament for people with disabilities in 2015. The team then went on to win the World Series in 2019.
When might you use an insolvency practitioner?
If your company is experiencing financial distress, you may be considering appointing the services of an insolvency practitioner. The insolvency practitioner will help you navigate your current situation. For most CFOs its unlikely you have dealt with an insolvency practitioner before. You may be unsure exactly what they do. An insolvency practitioner can add a lot to your business if engaged at the right time. During the early stages of financial distress the role might be vital to saving your business.
What is an insolvency practitioner?
An insolvency practitioner is someone who is licensed to act on behalf of companies and individuals. He will act when they are facing insolvency or acute financial distress. Practitioners are also able to help directors of solvent companies who have chosen to liquidate their company.
In the majority of cases, a company director will voluntarily approach an insolvency practitioner. In matters of compulsory liquidation, the courts will appoint an Official Receiver who will act as the provisional liquidator. They may later request that an insolvency practitioner be appointed to take the liquidation forward.
Is an insolvency practitioner the same as a liquidator?
A liquidator is one of a variety of roles an insolvency practitioner assumes. The role depends on the case they have been appointed to deal with. In matters concerning limited companies, the three main roles an IP will undertake are as follows:
Liquidator – Acting as a liquidator in both solvent and insolvent company liquidations. The insolvency practitioner's role here is to realise company assets and ensure these are distributed appropriately to creditors. In insolvent liquidations such as Creditors' Voluntary Liquidations, creditors typically comprise of suppliers, banks, and other lenders. In an MVL, which is the liquidation of a solvent company, directors and shareholders are often in line to receive the proceeds.
Administrator – An insolvency practitioner will be appointed the administrator of a company in both administration and pre-pack administration cases. They will work to realise a better outcome for creditors. This is through arranging a sale of the company or facilitating an ordered shutdown of the business.
Nominee and Supervisor – In Company Voluntary Arrangements an insolvency practitioner will take on the dual roles of nominee and supervisor. They will first act as a 'nominee' and will be responsible for putting together a viable proposal for the CVA. A Statement of Affairs (SOA) will be produced. Creditors will be informed how much they could expect to receive should the CVA be implemented. Once the CVA has been passed by creditors, the insolvency practitioner will become 'supervisor' of the agreement. He will oversee matters throughout the duration of the CVA. The ongoing performance of the business will be monitored to ensure the company remains on track to complete the CVA. Hopefully the company will emerge with a good chance of enjoying a successful future.
Find out more about GrowCFO
If you enjoyed this podcast you can subscribe to the GrowCFO Show with your favourite podcast app. The show is listed in the Apple podcast directory, Google podcasts and many others.
GrowCFO is a great place to extend your professional network. You can join GrowCFO as a free member today and take part in our regular networking events and webinars.
Premium members also have access to our extensive training centre. Here you can enrol in our flagship Future CFO or Finance Leader programmes.
You can find out more and join today at growcfo.net
Podcast: Play in new window | Download