#132 How to Empower Your Finance Team with Myles Downey, Author Speaker and Leadership Coach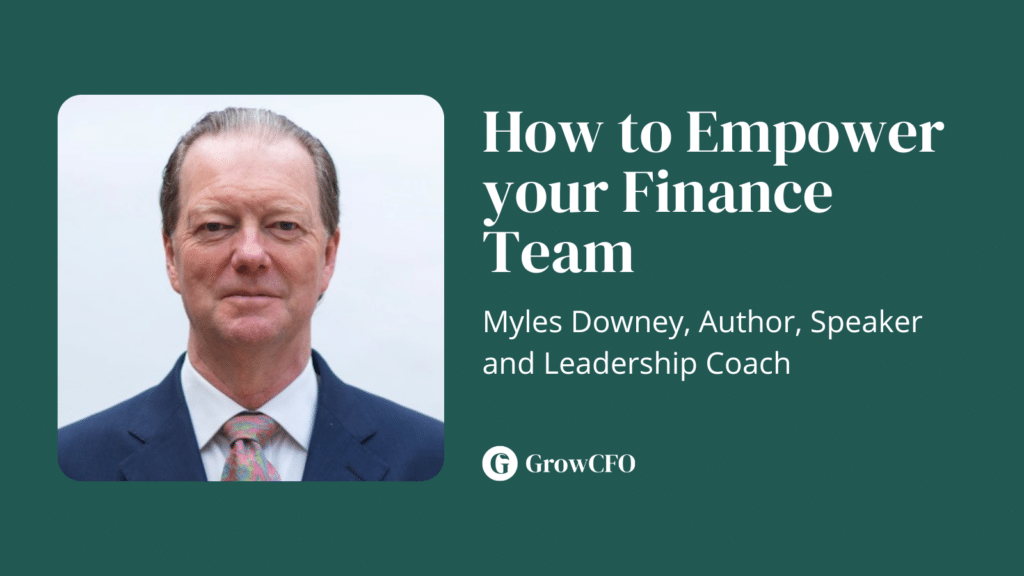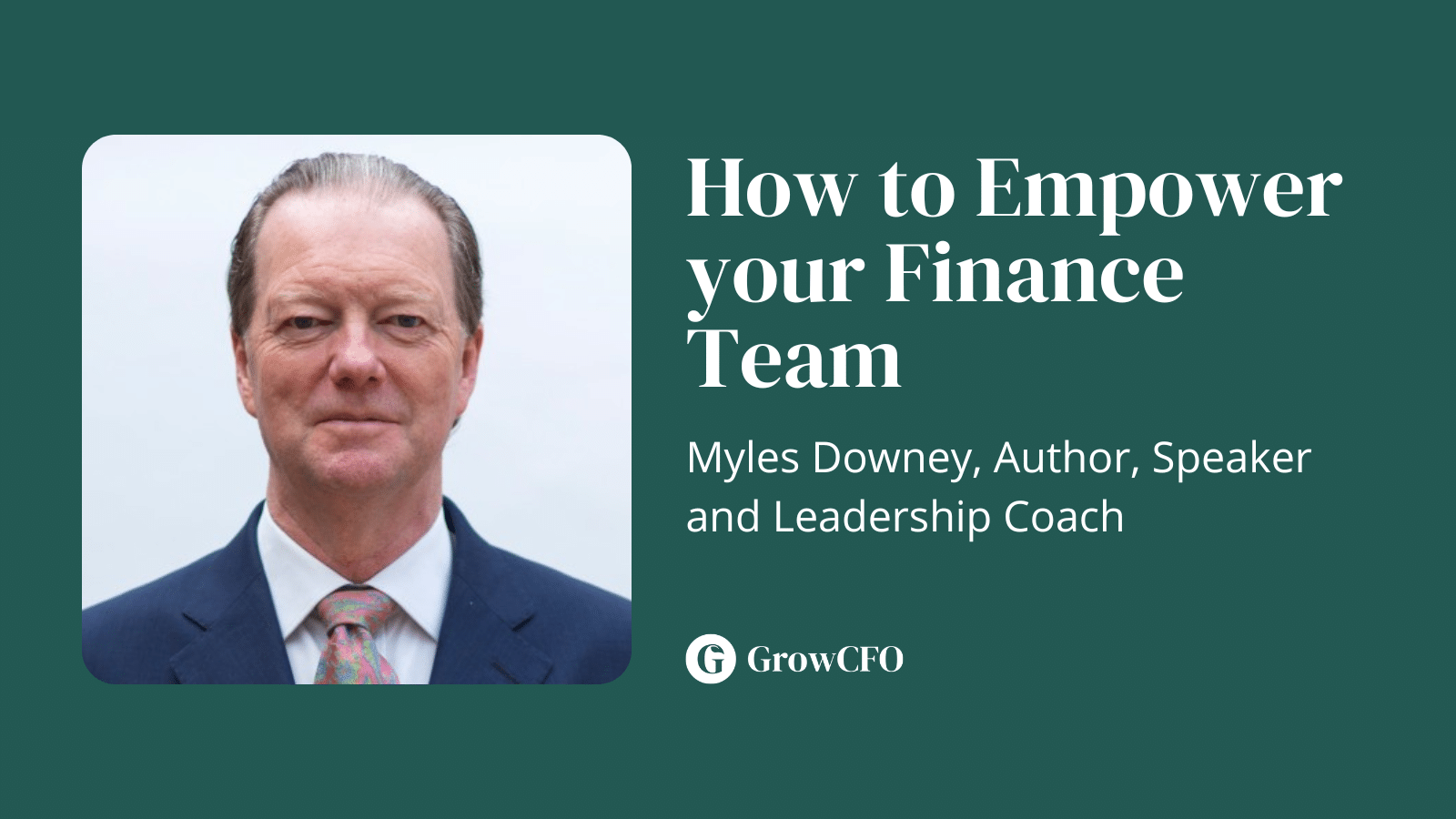 Author, speaker and leadership coach Myles Downey joins Kevin Appleby on the GrowCFO Show. Kevin and Myles discuss how to empower your finance team. Myles is a thought leader and entrepreneur in the world of performance, learning and coaching. He is recognised as one of Europe's leading business performance coaches with extensive experience spanning over twenty-five years.
Myles is a global authority on performance, coaching and leadership. He is the author of several coaching books such as Effective Modern Coaching. A lifelong tennis player, Myles says tennis has been instrumental in shaping his view of people and how they learn.
Myles' work was initially inspired by reading The Inner Game of Tennis. The Inner Game of Tennis is a book written by W. Timothy Gallwey that explores the mental aspect of playing tennis and how it affects performance. The book suggests that one's inner game, or mindset, is just as important as their physical skills when it comes to success in tennis (and other areas of life).
Gallwey argues that the conscious mind (which focuses on outcomes and judgments) often interferes with the subconscious mind (which controls muscle memory and fluidity of movement) in a way that hinders performance. He introduces techniques such as "non-judgmental awareness" and "letting go of self 1,". These allow players to quiet their conscious minds and let their subconscious minds take over.
The book draws parallels between the mental struggles of tennis and those in other aspects of life, such as business and relationships. It has become a popular read in not only the tennis world but in the broader field of personal development as well.
Leader Performance is now Myles' major focus. He has developed the Enabling Genius model This model is the subject of his book Enabling Genius – A Mindset for Success in the 21st Century. Kevin asks Myles what genius is. Myles argues that there is genius in everyone.
They go on to talk about getting the best out of your team. Myles asserts that the world of work and the needs of people in the workplace have changed. Old models no longer work. Today's managers cannot rely on 'command-and-control' and a culture of compliance to get their job done. What is the answer? Listen in and find out, Myles shares some great insights.
Links
Timestamps
00:11 Introduction to Myles Downey and his work.
01:03 The inner game of tennis and the importance of awareness.
05:21 The importance of flow.
10:35 How do I help people explore their potential safely?
15:11 What is genius? What is the meaning of genius?
18:57 If people know why their work is important, how it fits in, and makes a difference in the organisation in which they work.
22:24 When you've got the most junior member of the team trying to develop them and you are trying to teach them new stuff.
26:15 Managing by walking about is here to stay.
30:28 What's the one piece of advice that you would see as fitting to give to most finance leaders that would like to be better at doing this?
Podcast: Play in new window | Download