#39 How to be more assertive with Catherine Clark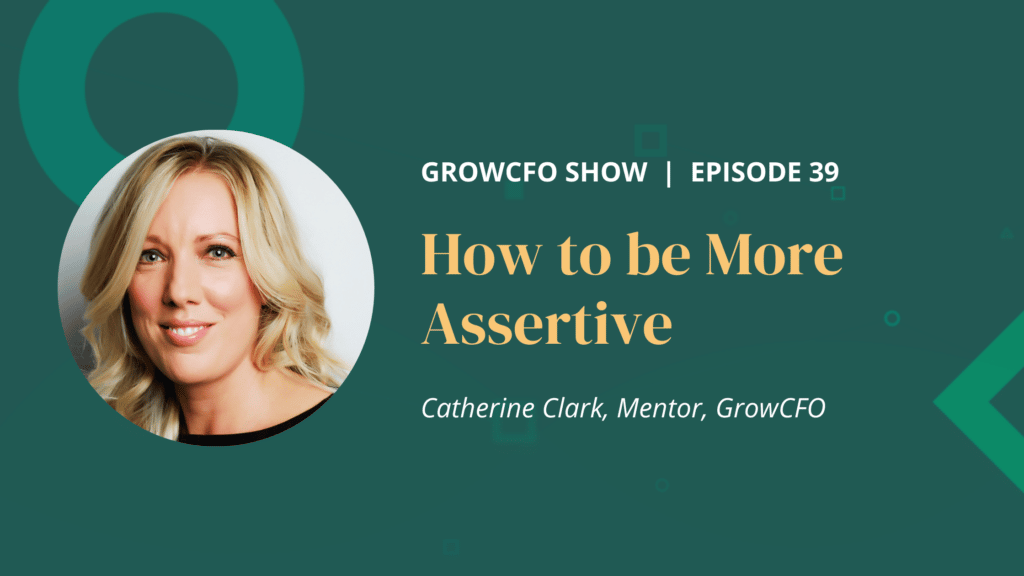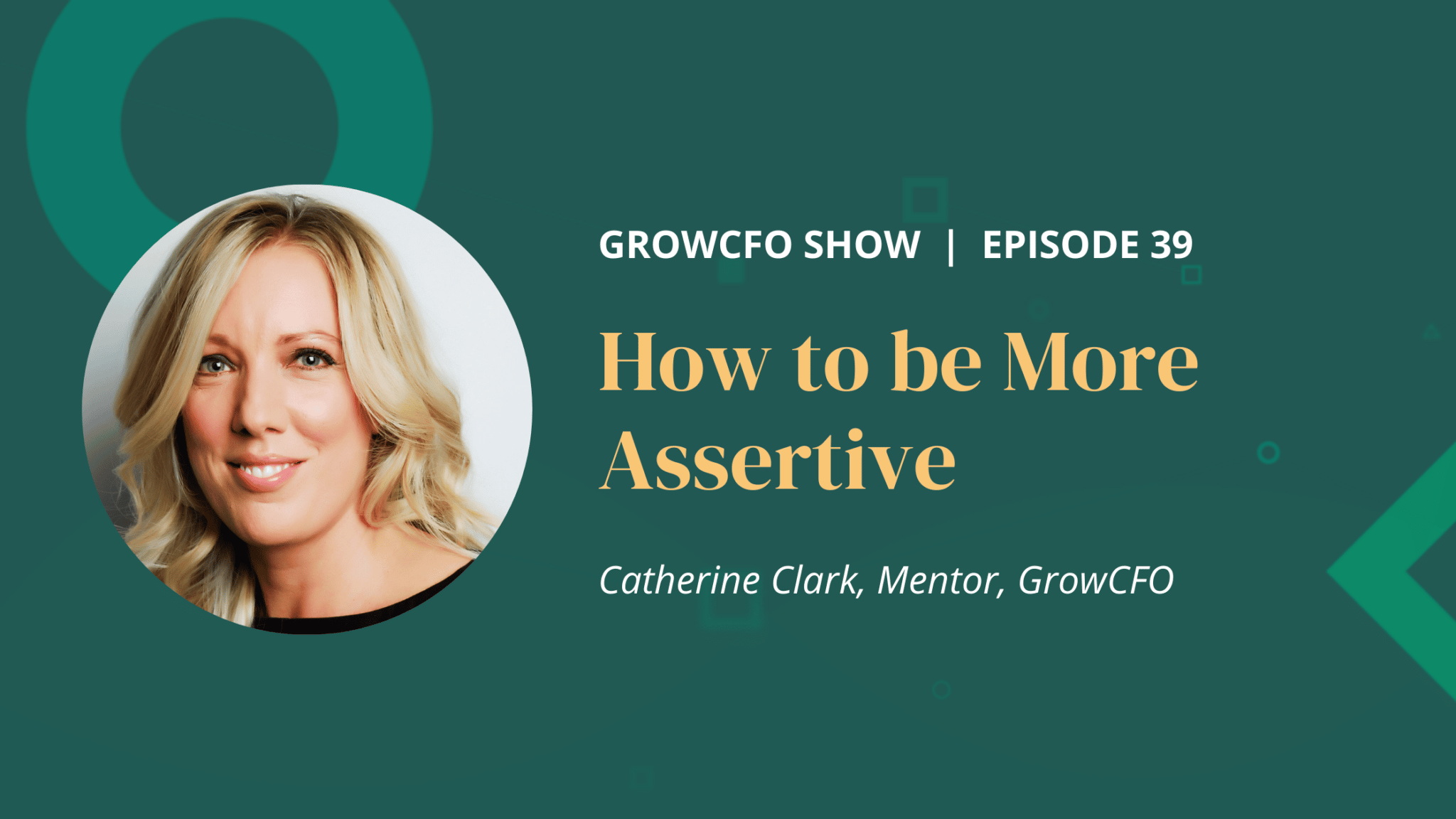 GrowCFO mentor Catherine Clark often finds assertiveness to be an issue when she is helping aspiring and new CFOs. She tells Kevin Appleby why that is and what you can do to be more assertive.
Catherine and Susana Serrano-Davey recently covered assertiveness in the GrowCFO Women Finance Leaders group and on this episode of the GrowCFO Show she shares the key messages from that session
Why do some CFOs find it difficult to be assertive?
Catherine believes that the rout cause of a lack of assertiveness is closely tied in to a lack of confidence and to imposter syndrome. We covered imposter syndrome in Episode 15 of the GrowCFO show
Often the new CXFO hasn't risen to be co-pilot to the CFO, instead one of the other c-suite members is first among equals on the board and has more influence both in the room and with the CFO.
A new CFO may feel unworthy because she is underpaid, and does not feel on an equal footing with the rest of the leadership team.
What can you do to be more assertive?
We discuss a number of things you can do to become more confident and more assertive. These include:
Improve the quality of relationships, take time to get to know people better and understand their problems
Make time to think and reflect, often there's more than one way to approach the situation and you need the right game plan
Understand the other persons viewpoint, find out the root cause. Often the immediate issue you are addressing isn't the route cause to their resistance
You can't change the other person, but you can change your own behaviour. If you keep approaching things the same way and don't get results then doing more of the same rarely works.
The DEAR technique to be more assertive
Catherine has an interesting model to help you be more assertive. There are 4 parts to the request you want to assert
D = Describe the situation
Start by describing the situation as you see it to the other person. "It appears that….."
E = Express your feelings
Next, bring emotion into the conversation. "This makes me feel………
A = Assert your belief need or want.
Make sure there's an action. Not a place to say sorry. Be clear what you need from the other person. "I would appreciate you doing……"
R= Reinforce other person
Let them know you appreciate them. A thank you in advance is a great way of getting the action you want.
Find out more about GrowCFO
If you enjoyed this podcast you can subscribe to the GrowCFO Show with your favourite podcast app. The show is listed in the Apple podcast directory, Google podcasts and many others.
GrowCFO is a great place to extend your professional network. You can join GrowCFO as a free member today and take part in our regular networking events and webinars.
Premium members also have access to our extensive training centre. Here you can enrol in our flagship Future CFO or Finance Leader programmes.
You can find out more and join today at growcfo.net
Podcast: Play in new window | Download