#64 30 Years in Private Equity with Mike Henebery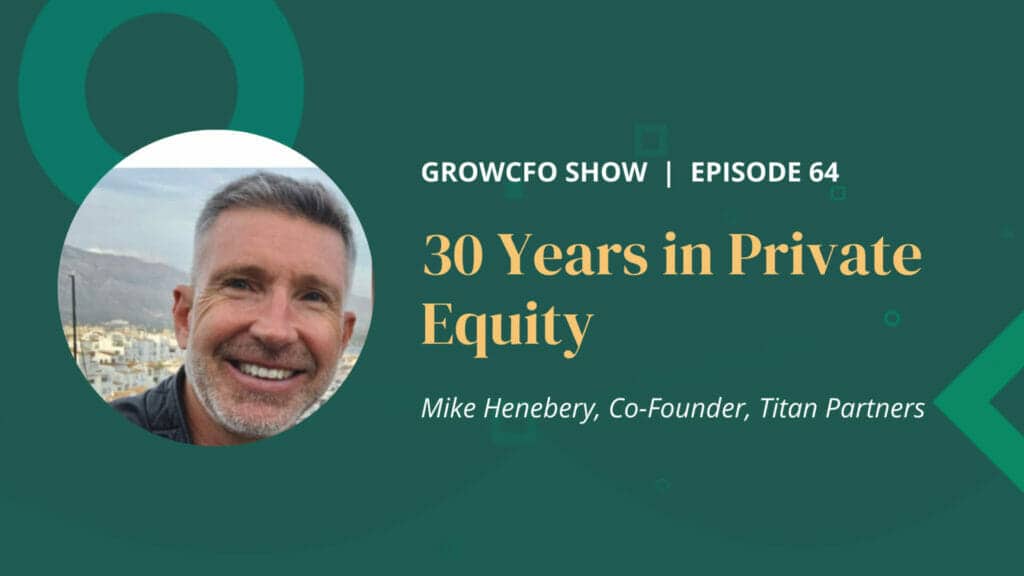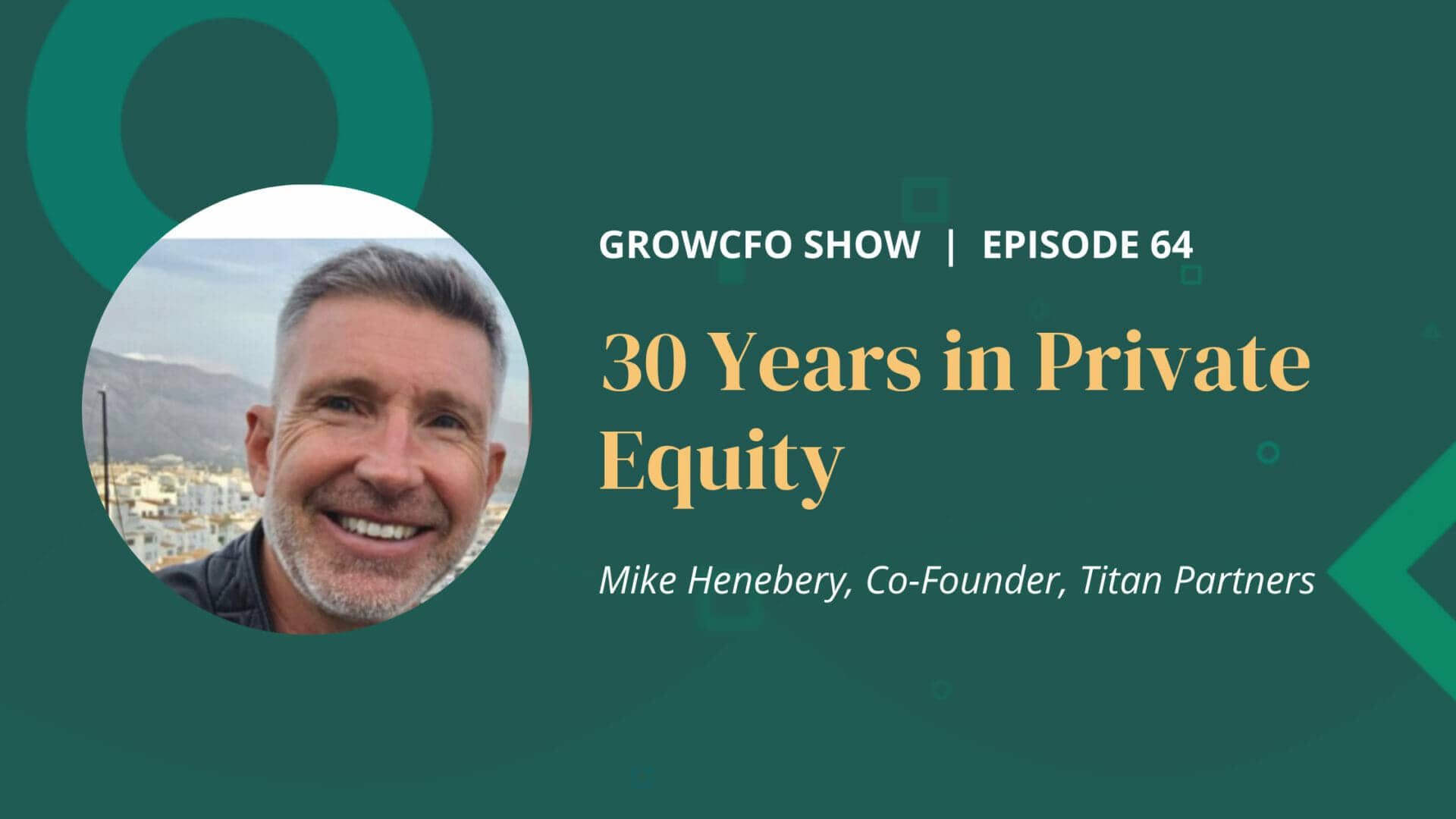 Mike Henebery has been involved in private equity transactions for most of his career. He's recently co-founded Titan Partners. Titan has just completed its first 8 figure fundraising deal helping fast-growing technology business Wise secure minority funding from Inflexion.
Mike's Career in Fundraising and Private Equity
Mike is a qualified accountant, starting his career in Arthur Andersen. He quickly moved away from audit and into the world of deals and fundraising transactions. His 30-year career in deals started in Montagu Private Equity and then Gresham LLC. He moved on to found several businesses of which Titan is the latest. You can find out more about Mike in his Linkedin profile.
What does Titan Partners do?
In 2019 Mike launched a new consultancy: Titan Partners. The mission was about accelerating success for SME owners.
Titan Partners offers DISRUPTIVE start-ups and scale-ups access to a diverse range of EQUITY and CREDIT CAPITAL solutions ranging from high net worth to institutional investors leveraging our own startup/scale-up fundraising.
Titan Partners facilitates fast growth, disruptive and profitable SMEs with unfulfilled Big Hairy Audacious Goals and executes a clear exit strategy.
The steps:
assess value objectively;
access to capital on the best terms;
boost innovation (along with sales and profit);
close out the transaction.
Mike explains to us how leveraging Dr Dave Richards experience is key to step 3.
These steps help owners fulfil their ambitions faster while still maximising value
The GrowCFO Fundraising Simulator
While Mike has a wealth of experience in fundraising, this isn't something that is common for accountants and CFOs.
Over two-thirds of aspiring and first-time finance leaders have little or no fundraising experience. This can easily derail your career progression and leave you feeling unprepared when leading your first ever fundraise. If that's you then GrowCFO can help.
GrowCFO's Fundraising Virtual Simulator provides you with essential first-hand CFO experience of leading and delivering an entire fundraising process from initial brainstorming through to deal completion.
Our simulator is based on a real-life $12 million fundraise comprising equity and convertible debt for a high growth company with a pre-money valuation of $60 million.
We have designed our simulator to help prepare you to confidently lead a range of fundraising deals so that you can thrive throughout the process. You will feel empowered to obtain the best available deal for your company.
Find out more about GrowCFO
If you enjoyed this podcast you can subscribe to the GrowCFO Show with your favourite podcast app. The GrowCFO show is listed in the Apple podcast directory, Google podcasts and many others. Why not subscribe there today? That way you never miss an episode.
GrowCFO is a great place to extend your professional network. You can join GrowCFO as a free member today and take part in our regular networking events and webinars.
Premium members also have access to our extensive training centre. Here you can enrol in our flagship Future CFO or Finance Leader programmes.
You can find out more and join today at growcfo.net
Podcast: Play in new window | Download