#159 Digital Transformation in the Back Office with Dovid Gurevich CFO at Tynrose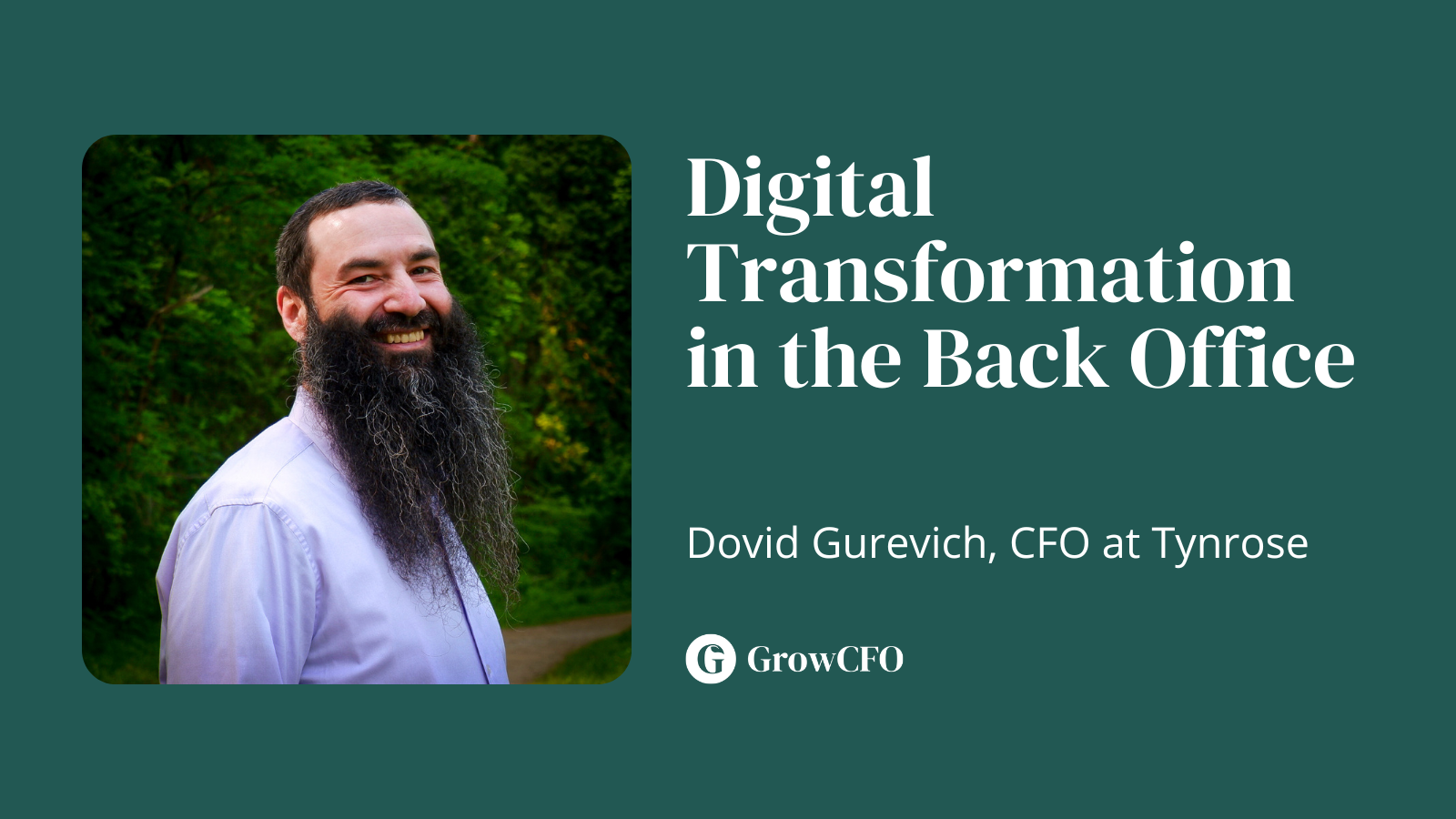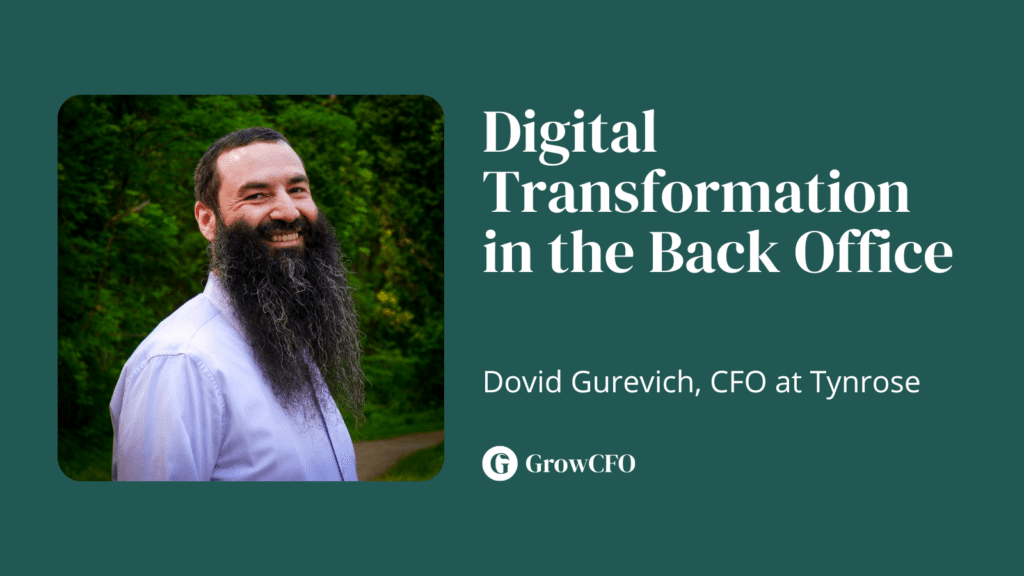 Dovid Gurevich, CFO at Tynrose joins Kevin Appleby on this week's GrowCFO Show. Dovid shares his unique background, transitioning from engineering to finance roles. He explained how digital transformation requires clean, integrated data accessible in real-time.
Dovid recommended HR platforms like Rippling and Paylocity as the core system to build around, as they integrate HR, payroll, benefits and other functions. This reduces manual work and improves the employee experience. Gurevich also discussed the role of managed service providers in helping small-to-medium businesses overhaul their systems for better data and efficiencies. Overall, the conversation provided insights into holistically rethinking business systems from a digital transformation perspective.
Why start with HR and not finance systems?
Dovid explained that while finance systems are essential for accurate numbers, they are often a passive recipient of data from other systems rather than the primary source. HR systems integrate data across the employee lifecycle and other critical functions like payroll, benefits and IT access management. This makes HR a better starting point to clean up data flows and drive organic changes to other systems. Finance systems alone don't contain all the essential quantitative and qualitative data businesses need, so taking a holistic view beyond just numbers is vital for digital transformation.
Links
Timestamps
Introducing Dovid Gurevich (0:11)
Entrepreneurship, investing, and business growth. (4:38)
Restructuring, digital transformation, and CFO skills. (9:34)
Digital transformation and data analysis for small to medium-sized businesses. (14:28)
HR and finance integration for small businesses. (22:54)
Digital transformation and HR systems integration. (28:35)
Streamlining business processes through technology integration. (33:31)
Digital transformation: Finance or HR systems first? (39:05)
Find out more about GrowCFO
If you enjoyed this podcast, you can subscribe to the GrowCFO Show with your favourite podcast app. The GrowCFO show is listed in the Apple podcast directory, Google Podcasts, Spotify and many others. Why not subscribe there today? That way, you never miss an episode.
GrowCFO is a great place to extend your professional network. You can join GrowCFO as a free member today and participate in our regular networking events and webinars.
Premium members can also access our extensive training centre and CFO Digital Toolkit. Here, you can enrol in our flagship Future CFO or Finance Leader programmes.
You can find out more and join today at growcfo.net
Podcast: Play in new window | Download