#100 After 100 Episodes of the GrowCFO Show, What's Next for GrowCFO?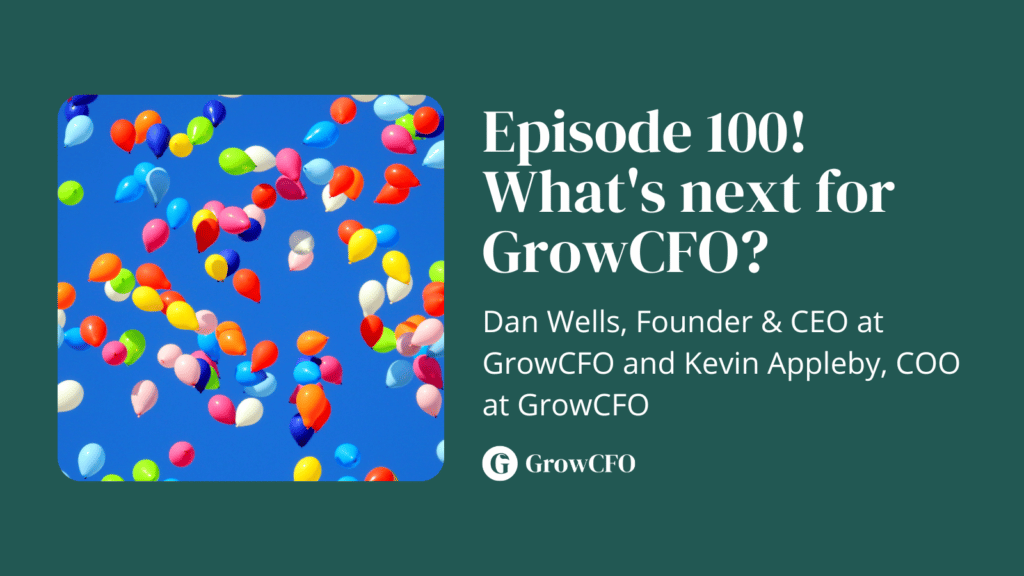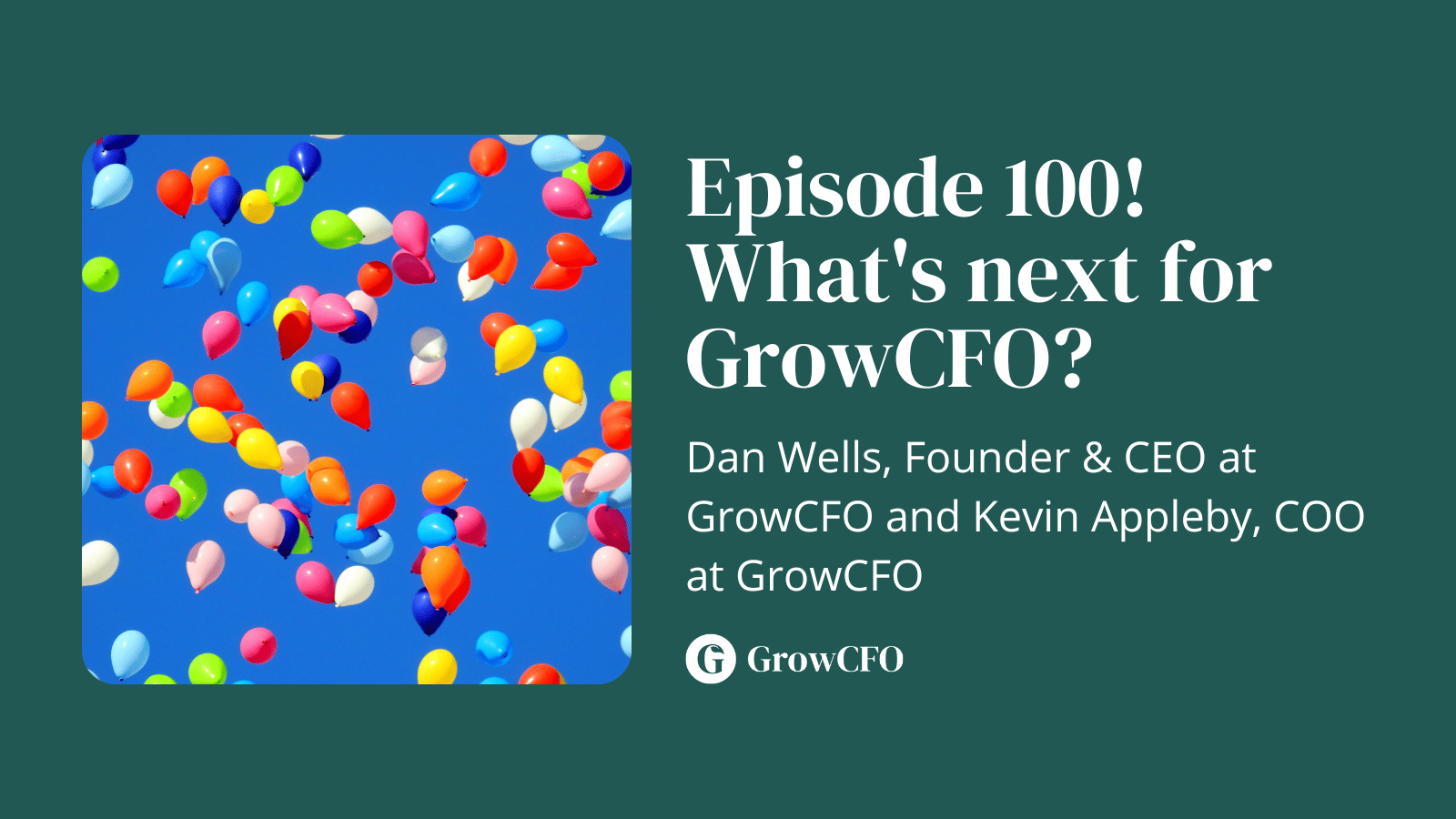 100 Episodes of the GrowCFO Show, that's 2 years' worth of podcast episodes. Dan Wells, founder and CEO of GrowCFO joins regular podcast host Kevin Appleby to celebrate the milestone, reflect back on the last two years and talk about some new exciting developments in GrowCFO.
Dan and Kevin both choose their favourite episodes of the GrowCFO Show. Dan decided on episode 95 where Catherine Clark, head of mentoring at GrowCFO, talked about making the best decision for both you and your business. Kevin selected episode 102, yes an episode that is yet to be published, where he managed to get a guest from his own bucket list on the show. We'll leave you to wait another two weeks to find out who it is. The clue is Kevin talks about her book every time he delivers module 3 of the Future CFO Programme.
Three significant milestones arrive all at the same time. As well as the 100th episode of the GrowCFO Show we've published two great new resources. The first is a 100-page book that describes the CFO Competency Framework. The second is a white paper examining the career paths of 500 CFOs and exploring the many different career routes available to get to the top job in finance. Both have just been made available to download on the GrowCFO website
Links
Timestamps
01:40 Two years ago, what was the original vision for GrowCFO?
03:17 How did Dan and Kevin end up working together?
06:02 Working with interesting people who simply want to give something back
07:23 Our favourite episodes of the GrowCFO Show
11:38 Whats GrowCFO all about?
16:19 plans for the next 2 years
17:19 The CFO Competency Framework
21:57 New research: What's the optimum size for your finance function
24:56 Virtual Boardroom and Fundraising Simulator
25:34 Boot Camps for both Strategy and Finance Business Partnering
Podcast: Play in new window | Download