#34 What Makes a Good Finance Leader? With Susana Serrano-Davey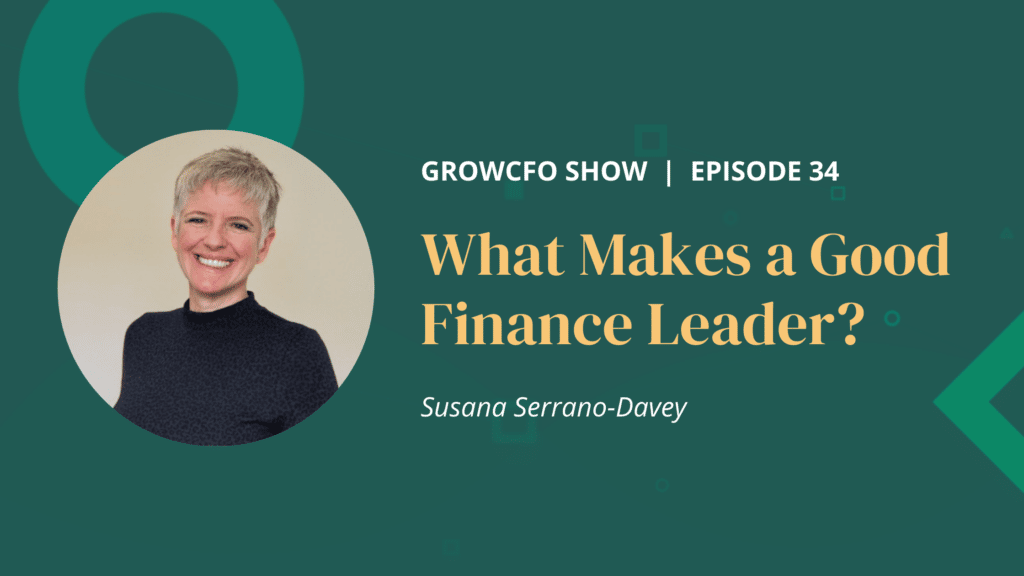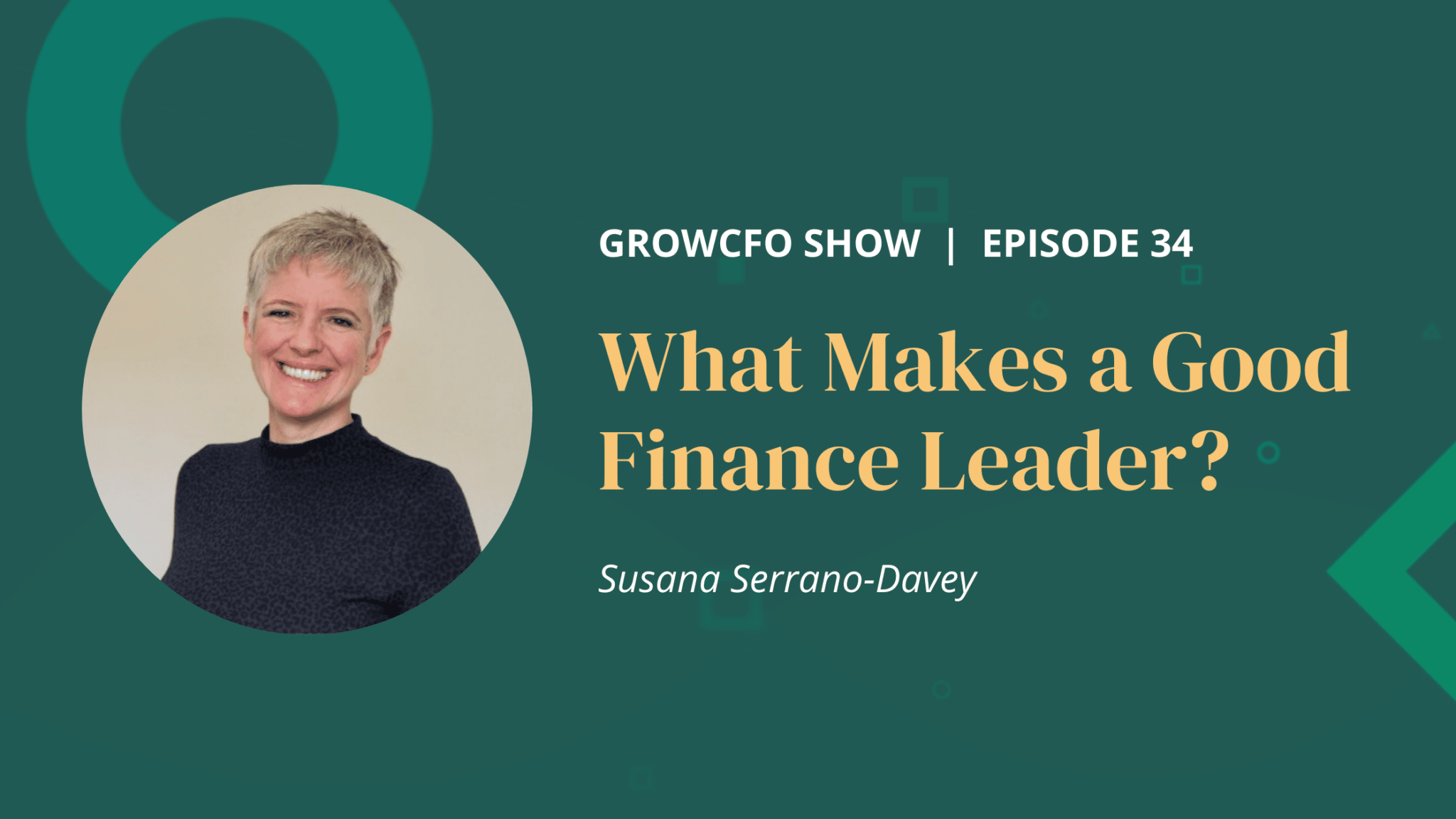 Susana Serrano-Davey is an experienced finance leader, mentor and coach. She even ran her own business for a while. Susana is joining the mentoring team we have here at GrowCFO. On this podcast I catch up with Susana to find out more about her. I also asked her "What makes a good finance leader?"
About Susana Serrano-Davey
Susana is a Spanish national, and currently lives in Marbella on the Costa Del Sol. She is a Chartered Accountant and a PwC alumni. Her experience includes roles in financial control at Tui Travel and CFO at Cash Converters Espana. You can find out more on LinkedIn.
What makes a good finance leader?
Susana has been, and still is, a CFO. She has worked with many senior finance people. She mentors both business leaders and finance leaders. Who better to ask "What makes a good finance leader?"
Naturally, Susana gave me some good answers. Her initial take was around what makes you the CFO special:
Pursue your own authenticity and build on what you have.
Don't be afraid to bring skills that aren't on the traditional list of finance leader skills
Understand who you are in addition to all the training you have. This will help you to shine
A good finance leader knows his strengths and plays to these. You will know things you are weak at, and you need to recognise these. Theres nothing wrong with delegating or outsourcing things you don't like doing or aren't strong at. Even core finance skills. The GrowCFO competency framework identifies 45 areas. You can't be equally strong in all 45, that's just about impossible.
If you are weak at something you might develop yourself and become mediocre. On the other hand, if you are strong at something and like doing it you can develop yourself to mastery. Which is the better use of your own limited personal development time?
What makes a good team leader?
Can a finance leader be good without being a good team leader? Susana thinks not. You need to invest time in your team. What makes a good finance leader be a good team leader?
Susana gave us some pointers:
understand their strengths and weaknesses
Difficult to do when the typical CFO has back to back meetings and a never ending to do list.
Don't believe you have all the answers. Listen to your team, they often know what's going on better than you do. Have a vision, but be prepared to modify this. Take your team on a journey, as long as you are moving forward you don't need to worry too much about the ultimate destination.
Be aware of your personal style, and be aware of the culture of your team or organisation. You can't change your personality but you can tone certain things down where necessary.
What makes a good finance leader a good co-pilot for the CEO?
To be a great CFO you need a first class relationship with your CEO. You need to be a true business partner with the CEO. This means going well beyond just looking after the financial numbers. It means going further than just giving a finance perspective on things.
A great CFO will understand the business, and will bring commercial insight along with his finance skills. You will need to compliment the skills the CFO has, so that your joint skills are rounded.
We discussed how you build this commercial acumen. Susana has some great insights, and to find out more then listen to the audio recording of the full show.
Find out more about GrowCFO
If you enjoyed this podcast you can subscribe to the GrowCFO Show with your favourite podcast app. The show is listed in the Apple podcast directory, Google podcasts and many others.
GrowCFO is a great place to extend your professional network. You can join GrowCFO as a free member today and take part in our regular networking events and webinars.
Premium members also have access to our extensive training centre. Here you can enrol in our flagship Future CFO or Finance Leader programmes.
You can find out more and join today at growcfo.net
Podcast: Play in new window | Download