Future CFO Programme with Dan Wells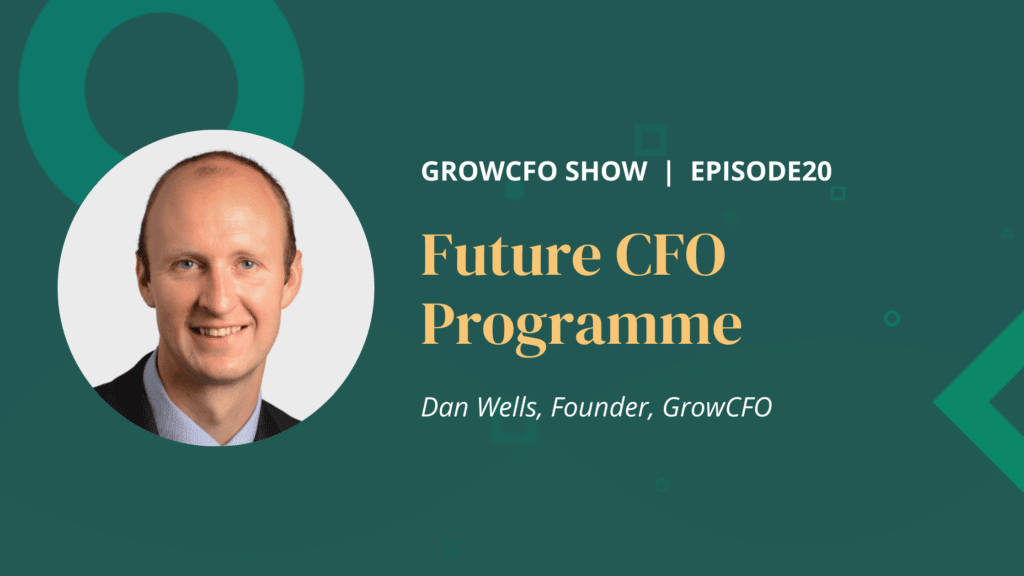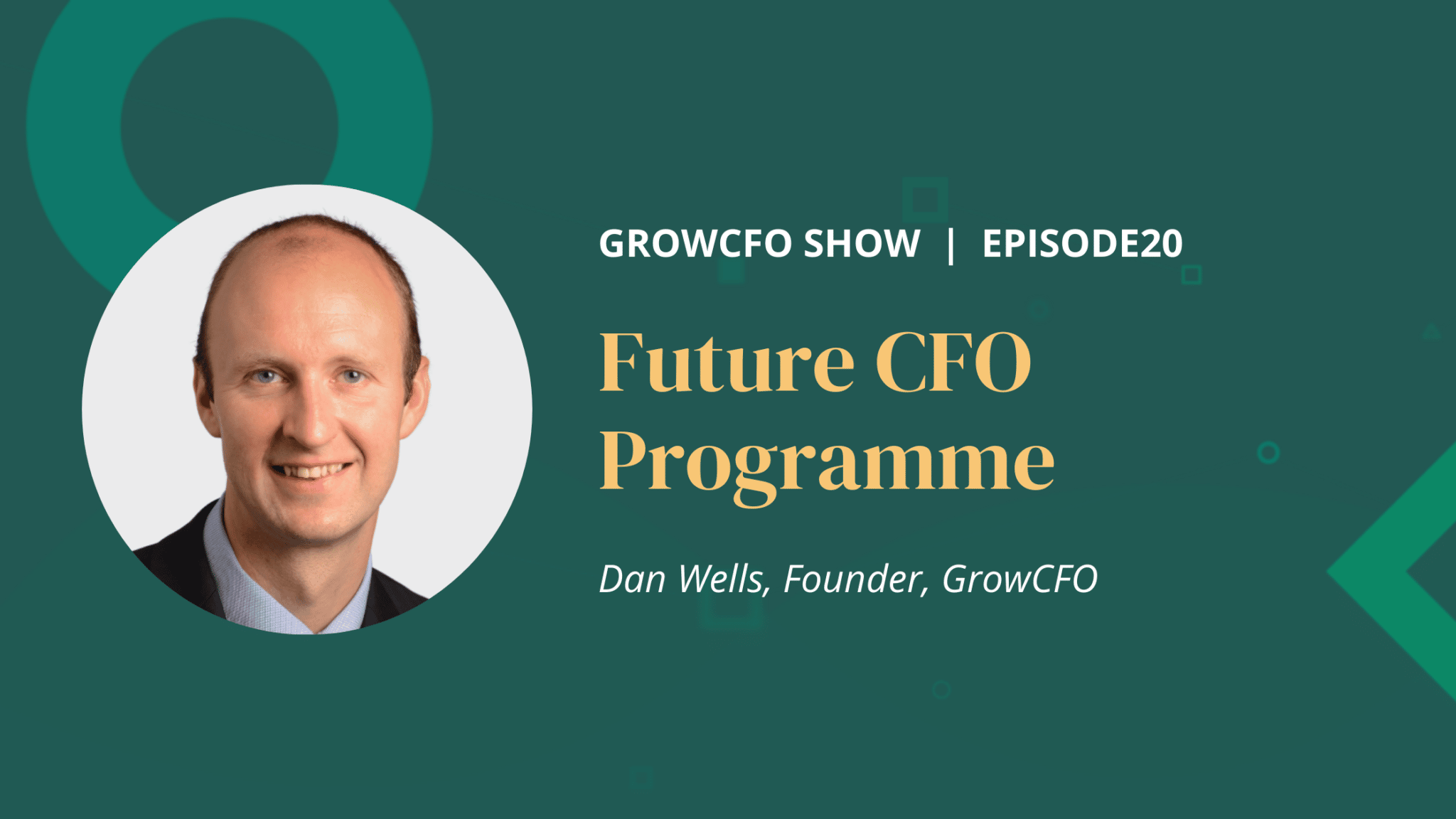 Is 2021 the year you aim to take on the top finance job? If so the Future CFO Programme can help you get there. Dan Wells, founder of GrowCFO explains how
We have upgraded the GrowCFO Future CFO programme and moved to a new platform for 2021. We've made the material and workshops easier to access and more flexible to use. The changes will give you an enhanced learning experience thats easier to tailor to your needs.
The Future CFO Programme equips you with the different skills you need to step up to the CFO role, work strategically with your new C-suite colleagues and lead your own finance function.
What is the Future CFO Programme?
The Future CFO programme is a blend of workshops, self assessment, and online learning. The programme is designed to take you from your current role as a senior finance professional to being an impactful CFO.
There are three key parts to the programme:
The Insightful Leader focusses on the core skills you will need as CFO rather than head of finance.
C-Suite Ready moves you from being one of the crowd of finance professionals to becoming a trusted board member
Owning the Top Job will help you win your dream job and create your identity as an impactful CFO in your first 100 days
We've broken down each of the three sections into three modules. Nine modules in total. You can find out more and take your first steps to join the programme here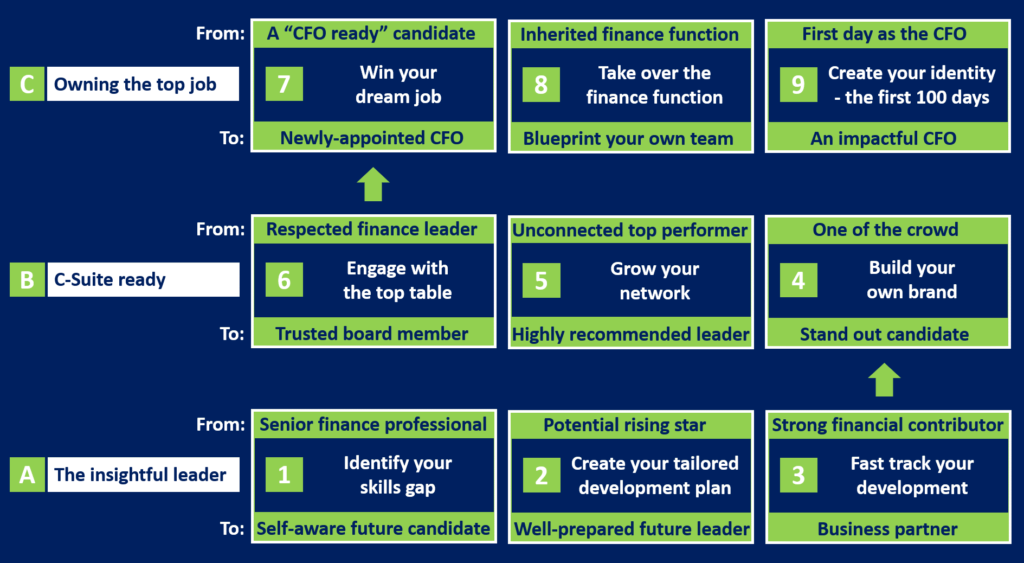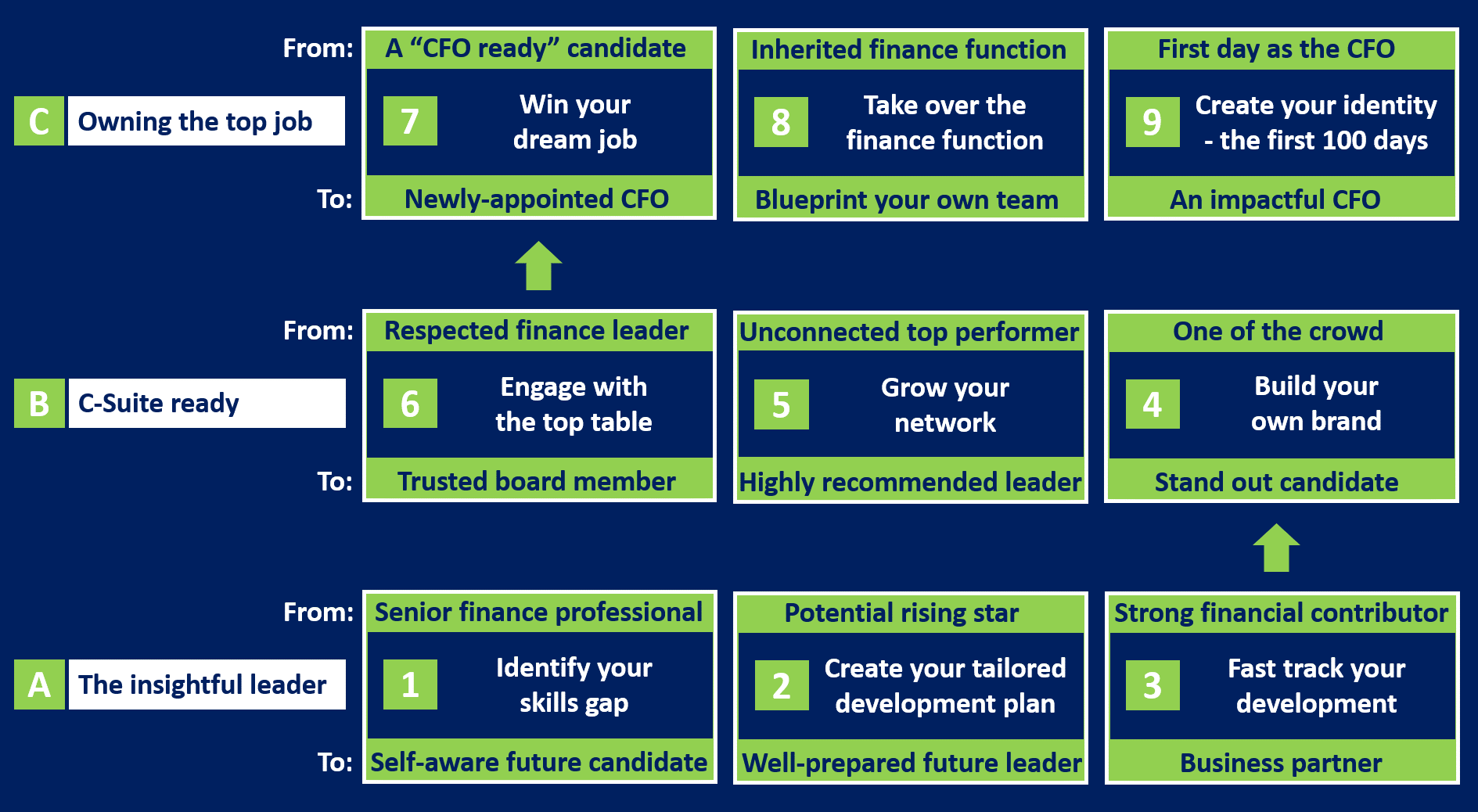 Future CFO Programme online learning
You will find the online training programme within the learning centre at GrowCFO.net. The 9 modules are broken down into around 200 separate lessons. The Programme is CPD accredited. You can gain 40 hours of CPD by completing the programme.
One of the big changes we've made for 2021 is in the Learning Centre. We've upgraded the learning management system to add some new features and to allow us to implement some of the recommendations from the CPD assessors. We've discovered that a CPD assessor is just like an auditor. You get a certificate, but it always comes with the could do better list! Learndash gives us lots of new features which will make your learning experience even better as we turn them on over the coming weeks and months.
Future CFO Programme workshops
Every module also has a workshop. You can attend workshops over Zoom. Each workshop is led by an expert in that particular area. Since the start of the programme in March 2020 over 200 prospective CFOs have enrolled in the Future CFO Programme. It goes without saying that we've learned a thing or two and listened to a lot of feedback. The big change for 2021 is to give you more flexibility. You will be able to attend workshops in any order and at a time that better suits you. Workshop sessions for each module will be scheduled regularly across the year so you can book them when you are ready.
Our original approach was to place you in a cohort of 10 or 12 peers and take each cohort through the programme at roughly one module a month. While working with a small group of peers and learning from each other is a great idea it doesn't always work when you are busy. We know people struggle to keep up with the monthly schedule. Finance people are some of the busiest there are, so we have to give you the flexibility you need top fit your learning around your day job. In the future if you are busy and need to skip a month it really doesn't matter.
How do you get started?
The first step is to become a free member of GrowCFO. Once you have done that you can sign up for a programme launch session. We hold a launch session every week over Zoom. During the session we go through the programme in more depth, and you can decide whether its right for you.
If you want to continue then you will need to upgrade your GrowCFO membership to premium. At the moment this costs £300 a year or £30 a month. Besides access to the Learning Centre and the workshops you will get access to all the GrowCFO premium events and resources. There's much more in GrowCFO than just the Future CFO programme. We're developing resources to help you thrive throughout your career in the top finance job.
Are you ready to move up to the top job? Is this the year to actually win your dream job? Why not increase your chances and join GrowCFO today?
Podcast: Play in new window | Download