#31 How to Make a Difference in a New CFO Role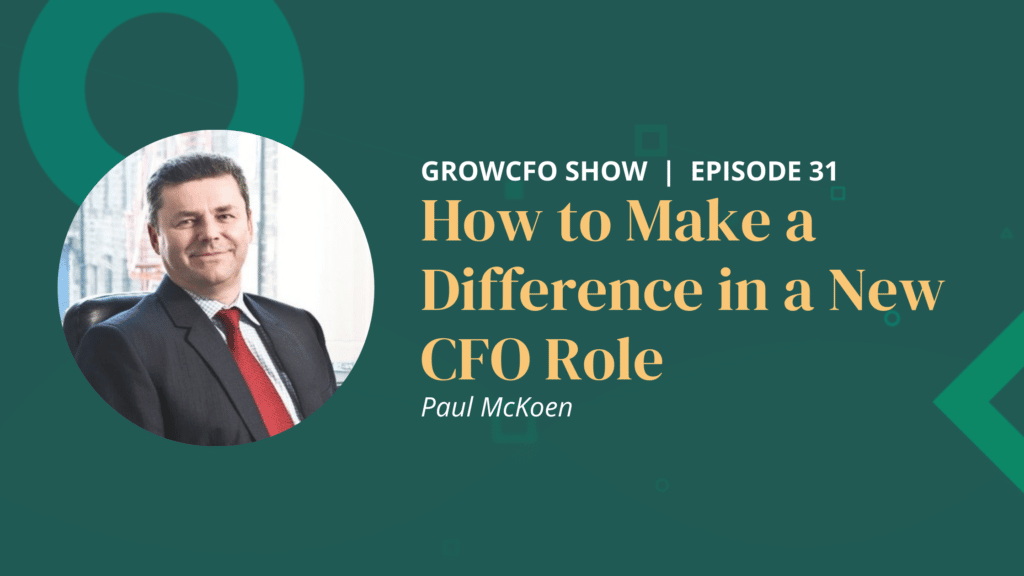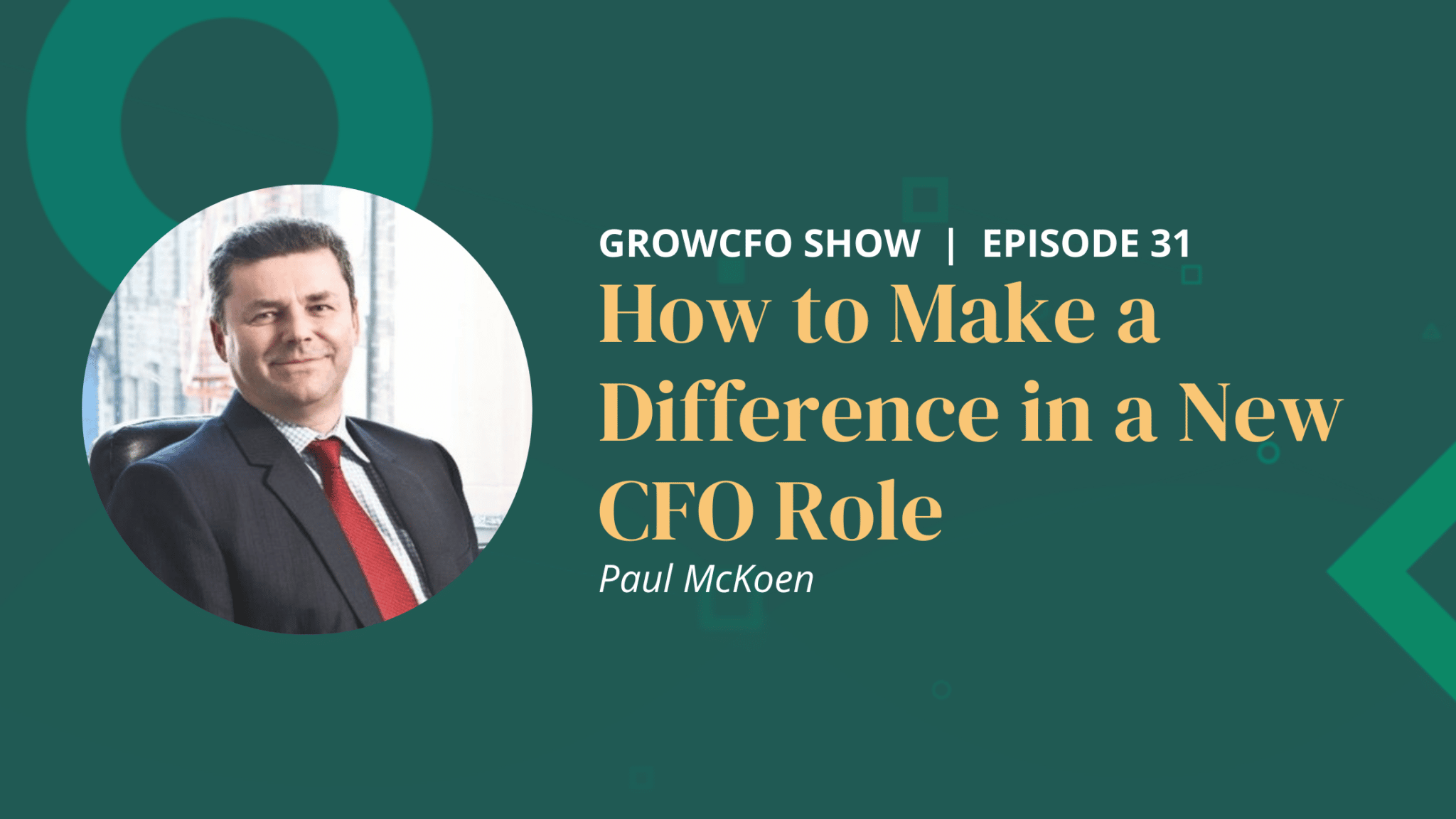 Paul McKoen is a very experienced CFO. His career has given him experience in a number of industries and includes just about every aspect of the CFO role. We talk through Paul's career, and highlight a some interesting experiences of the CFO needing to make an impact very quickly in a new CFO role.
Paul talks about the times where a fresh pair of eyes and some cross-industry experience made a real difference to his new employer. It's quite a journey!
Paul McKoen qualified at the Ford Motor Company
Paul started his career at Ford where he gained his CIMA qualification and spent 11 years in finance, including an overseas role in Cologne. During this period, Paul worked his way up to middle-management grade.
Paul experienced first-hand the huge impact of the introduction of technology solutions and the evolving effect that this can have on the finance role.
The vast majority of Paul's experience has been on-the-job training. For example, learning from bosses, peers and other role models.
Paul has experienced many new CFO roles
During his career, Paul has experienced many new CFO roles and Finance Director roles. These include divisional roles at Serco, Vertex/United Utilities and Balfour Beatty.
Paul has also performed group CFO roles at Tradaq, B&M Retail, Value Retailer and Silentnight Group.
Within these roles, Paul achieved many milestones such as delivering fundraising, acquisitions and successful company exits.
Adding value within a new CFO role
During one of Paul's new CFO roles, he supported the CEO to determine why they were losing too many bids to competitors. This involving challenging the business and providing a new set of eyes regarding what was actually happening.
For example, Paul carefully reviewed the assumptions being applied towards costing analysis and pricing. Accordingly, Paul identified a flaw in their assumptions that significantly reduced their pricing going forward.
In summary, don't be afraid to ask the obvious questions and to challenge the answers provided.
Making an impact in a new CFO role
Paul previously took on an interim CFO to support a fundraising process. The investors had challenged management due to concerns that their profit forecast was overstated by £3 million.
Paul compared the sales forecast figures to the actual figures during the previous few years.
Accordingly, he identified that the sales team were over-forecasting sales numbers by £10m. Applying a 30% margin resulted in a profit overstatement of £3m.
This is a good example of how you can gain strong experience very quickly within a new interim CFO role.
How to approach a new CFO role
During your first 100 days, CFOs will have an up-front honeymoon period. This provides you with a fantastic one-off opportunity to spend lots of time with people and to ask the stupid questions.
You are likely to identify some quick easy wins during these discussions to make an early positive impact within your new CFO role.
GrowCFO's Future CFO Programme covers how to approach a new CFO role within Module 9 called Your first 100 days.
Paul has a strong example of this from one of his previous new CFO roles. He spent the first few weeks asking everybody what does and doesn't work. His findings identified various outdated strategies that were now causing a negative impact within the business. These insights allowed the business to adjust their approach and double sales during the next few years. This is a great example that shows the benefits of providing a fresh challenge within a business.
Helping the next generation
In summary, Paul has had an incredible range of experience during his career. He is keen to share these with the next generation of finance leaders to pass on the key learnings from his many successes.
In addition, Paul has learnt how to solve problems effectively and has developed techniques to help him to relate to other people. He has also learnt how to bounce back from various setbacks. For example, Paul is familiar with the pain of redundancy and how to overcome this.
Paul looks forward to getting more involved within GrowCFO and to positively contribute towards the community.
Podcast: Play in new window | Download