#61 5 Types of Mentor with Helene Brichet Herbinet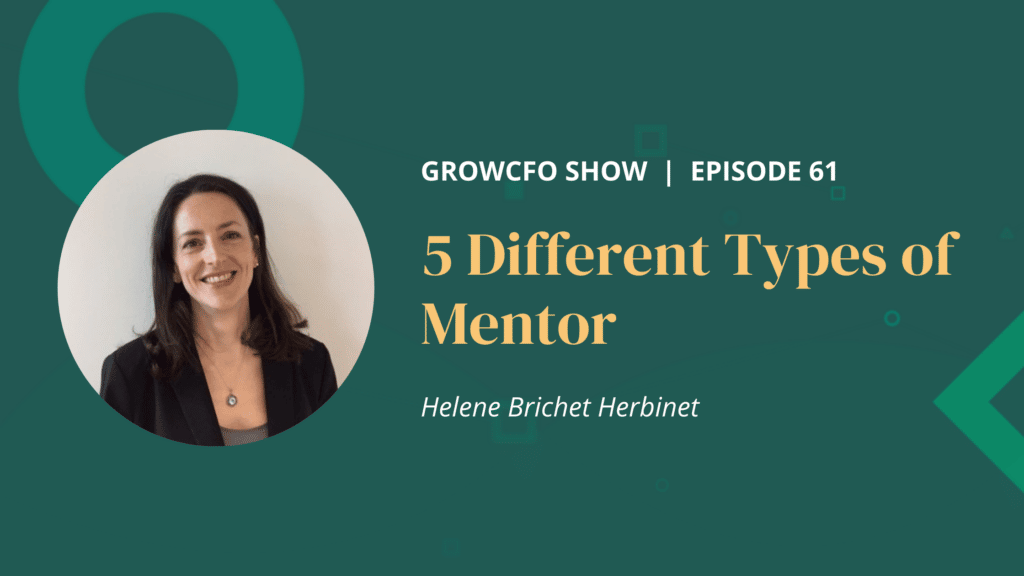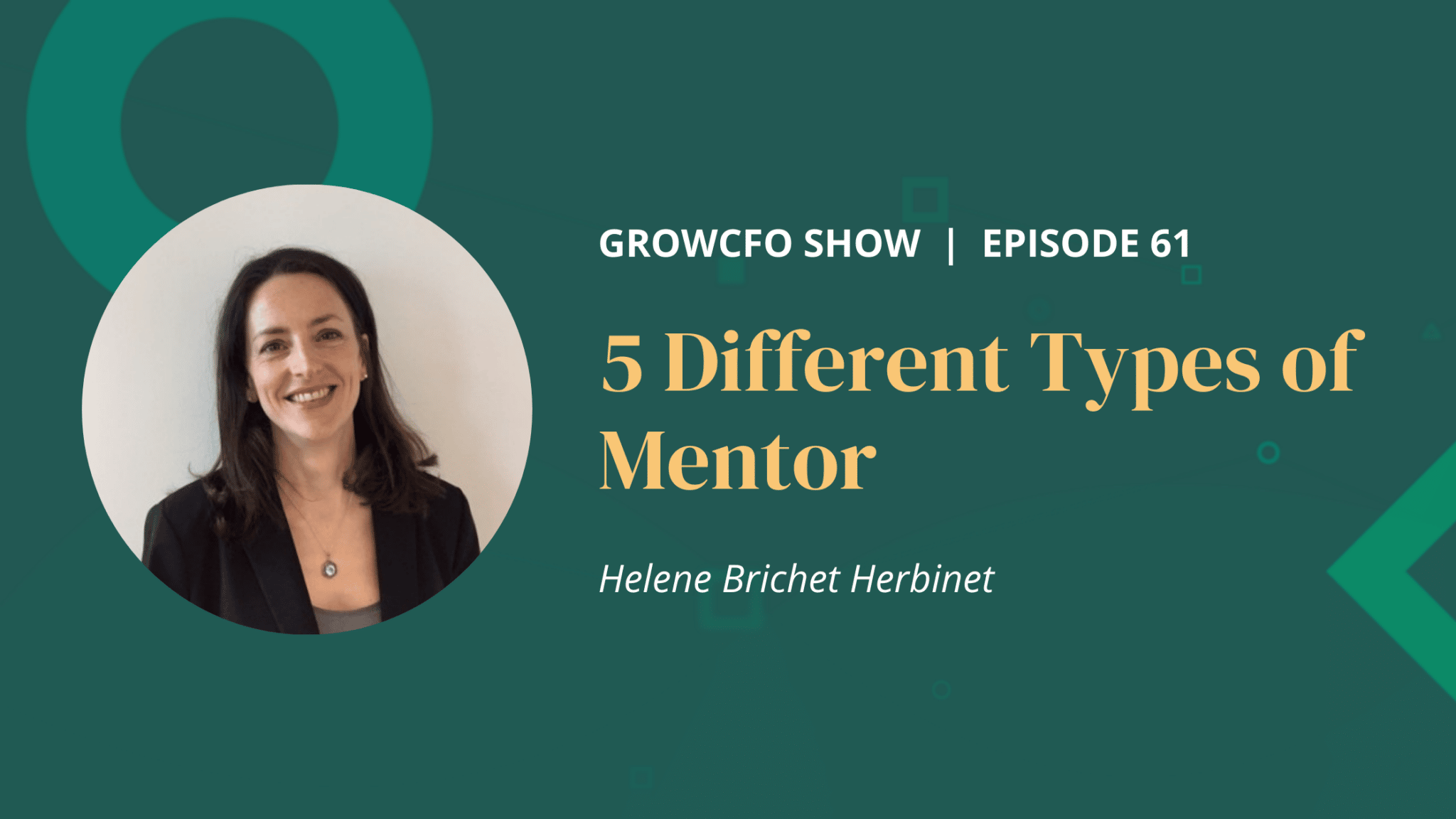 Helene Brichet Herbinet is the newest member of GrowCFO's mentoring team. She joins Kevin Appleby on the GrowCFO show to talk about her background and what she believes makes a good mentor. Helene tells us about 5 types of mentor and the situations in which each type works best.
About Helene
Helene describes herself as "an inclusive and dependable leader and team player with cultural sensitivity, openness and integrity". Her focus is on delivering value to organisations, their people, customers and stakeholders. She leads change with a clear vision and close stakeholders engagement. Helene is passionate about building and leading high-performing teams. She says "I invest in supporting individuals' growth and development. Bringing commercial acumen, critical and strategic thinking in diagnosis, problem-solving and decision making".
Helene's background is in financial services. Her experience includes Barclays, Visa, and Capital One.
She describes her career as non-linear, meaning she has changed roles often, and not necessarily for promotion to broaden her experience. Helene tells us more about the benefits of a non-linear career path in the audio recording.
Besides GrowCFO, Helene also mentors for the ICAEW. You can find out more in her LinkedIn profile
The 5 Types of Mentor
Helene believes everyone needs five types of mentors.
The first type is the Jedi Master. They have the experience and the Wisdom. They can provide insight into the industry, the function, or the role you work in.
The second type of mentor will champion your cause, they will have your back. They will be connecting you to people, influencing how people see you, and introducing you to the key people.
The third type of mentor is the co-pilot, the peers, committed to your success as much as you commit to this in collaboration.
The fourth one is your confident or your anchor. They don't need to be in a professional environment, or at least they don't need to be in your industry or functional role. They are a coaching type of mentor, a sounding board for you. This mentor knows that you're going to hit speed bumps and that you're going to go through challenges as you develop as a leader. They can give you a lift, a psychological lift, and help you see light at the end of the tunnel.
And the fifth one is the reverse mentor. That's someone you learn from. Because they bring a new perspective, because they, they have a skill that you don't have. And generally, this is more intergenerational.
You can learn more about each of the 5 types of mentor by listening to the show.
Find out more about GrowCFO
If you enjoyed this podcast you can subscribe to the GrowCFO Show with your favourite podcast app. The GrowCFO show is listed in the Apple podcast directory, Google podcasts and many others. Why not subscribe there today? That way you never miss an episode.
GrowCFO is a great place to extend your professional network. You can join GrowCFO as a free member today and take part in our regular networking events and webinars.
Premium members also have access to our extensive training centre. Here you can enrol in our flagship Future CFO or Finance Leader programmes.
You can find out more and join today at growcfo.net
Podcast: Play in new window | Download