#119 How to Implement a Cashflow Forecasting system with Timothee Clement, Country Manager at Agicap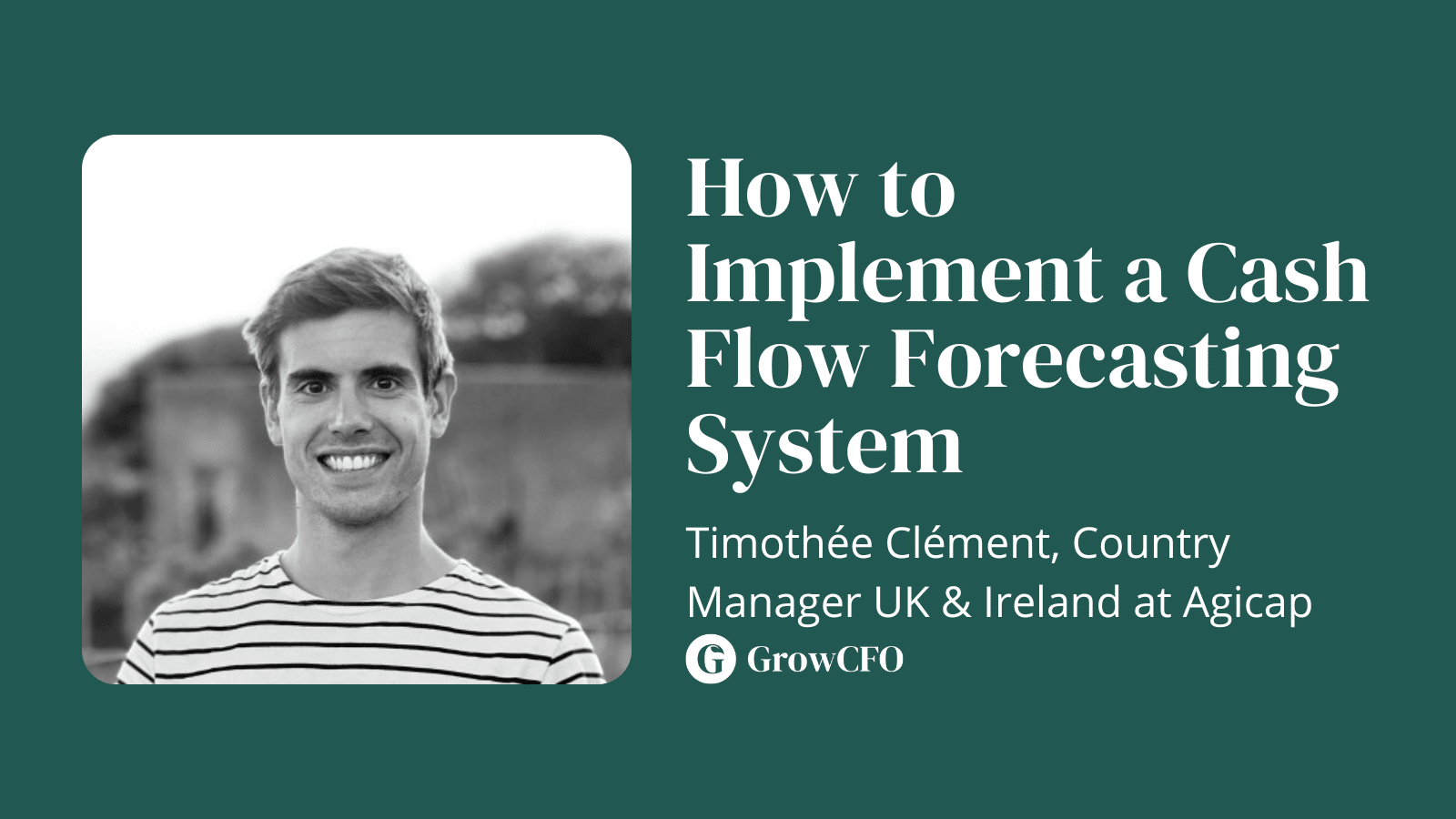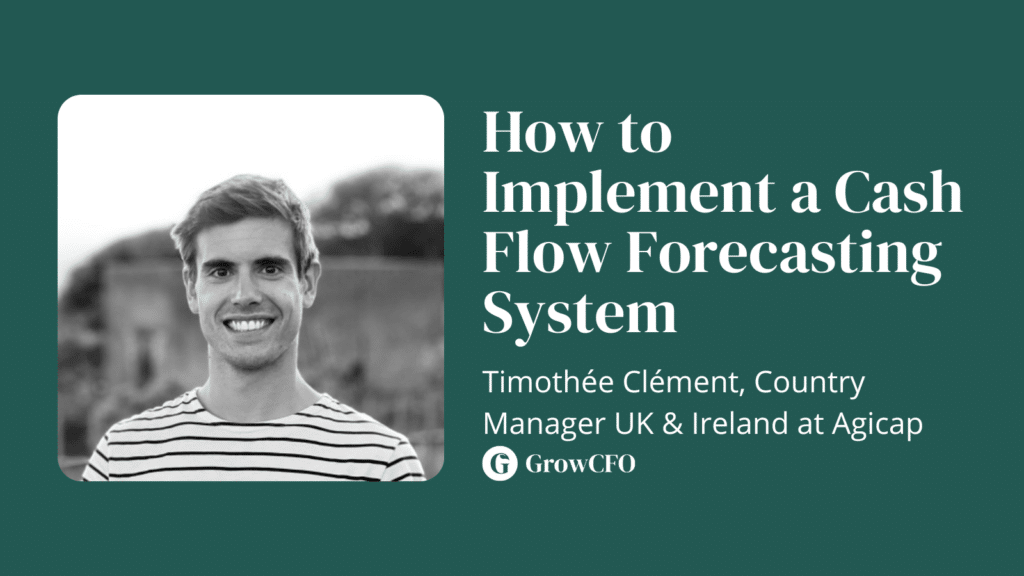 Timothée Clément, Country Manager in UK and Ireland at Agicap joins Kevin Appleby to discuss How to Implement a cashflow forecasting system.
Cashflow forecasting is one of the most important aspects of financial planning for any business. Unfortunately, it can also be one of the most difficult things to get right. Many businesses choose to use Excel to create their cashflow forecast, but this can often lead to mistakes and inaccurate data. In this episode, we discuss the benefits of using a cash flow forecasting app instead of Excel.
Having an accurate cashflow forecast is essential for any business, whether they are just starting out or have been running for years. Fortunately, new technology has made it easier than ever to create accurate forecasts.
One major benefit of using a cash flow forecasting app is that it eliminates user error when inputting data into spreadsheets. Excel spreadsheets require manual entry which leaves room for mistakes such as incorrect formulas or typos which can lead to inaccurate results. Cash flow forecasting apps automate much of this process so you don't have to worry about making errors while entering data into your spreadsheet. This helps ensure that your projections are always accurate and up-to-date.
Agicap is one such system, and Kevin and Timothy discuss how you might go about switching from Excel, the change process you might go through, and the benefits to your business.
Links
Timestamps
00:11 What is Agicap?
04:26 How to update the cash flow model in real-time
06:12 What's the difference between a cash flow model and accounting software?
09:57 The first step of transformation is confidence, then implementation.
14:24 What is the success of this system? What constitutes success?
18:47 What are some of the new product lines that you're offering?
22:58 How can you be sure your data is still secure in the cloud?
27:42 What are some of the biggest changes you need to make in the business when you implement this?
32:09 What are the benefits of having a system like this?
Podcast: Play in new window | Download