#83 My Journey to CFO in a Single Organisation with Portfolio CFO, Tony Fossey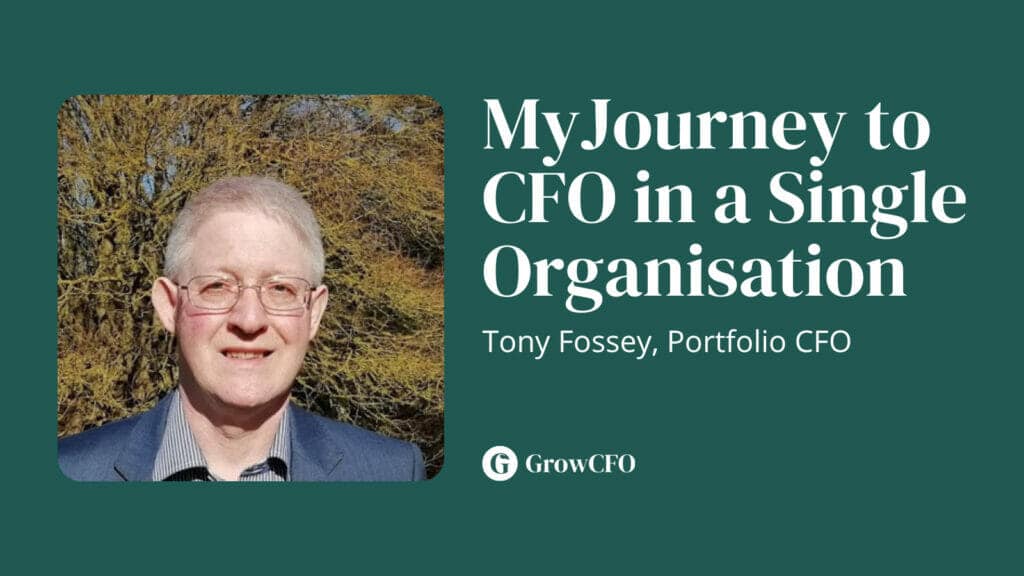 Many people gain experience by changing jobs and moving between organisations. Tony Fossey took the opposite approach and forged his early career rising through the ranks in a single company. He joined Halliburton, part of civil engineering giant KBR when he left school in 1976 and remained in KBR for the next 29 years. Tony took advantage of the size of the organisation he joined to get a wide range of experience in both finance and commercial roles. He worked internationally in several different roles with increasing seniority.
Tony is highly experienced and has operated at the CFO level for well over 20 years. He shares some great insights into what makes a good CFO and the type of experience a prospective CFO should seek out as their career progresses. Listen to the full episode to find out more
Links
Timestamps
01:08 Leaving school and joining a finance team
03:02 Tony's first commercial role
06:30 FD, CFO, and VP of Finance. Is there a difference?
07:56 The importance of a professional qualification
10:08 Length of time between qualifying and taking on a number one finance role
13:10 What makes a good CFO?
16:48 Working with the board and non-executive directors
19:30 Get away from your desk and out into the organisation
21:33 Developing a reliable number two
22:18 How often should you change jobs?
25:35 Where does Tony Fossey work these days?
28:54 The importance of having fun and enjoying what you do
Podcast: Play in new window | Download