#84 My Journey to CFO in the Entertainment Industry with Retired CFO, Richard Haywood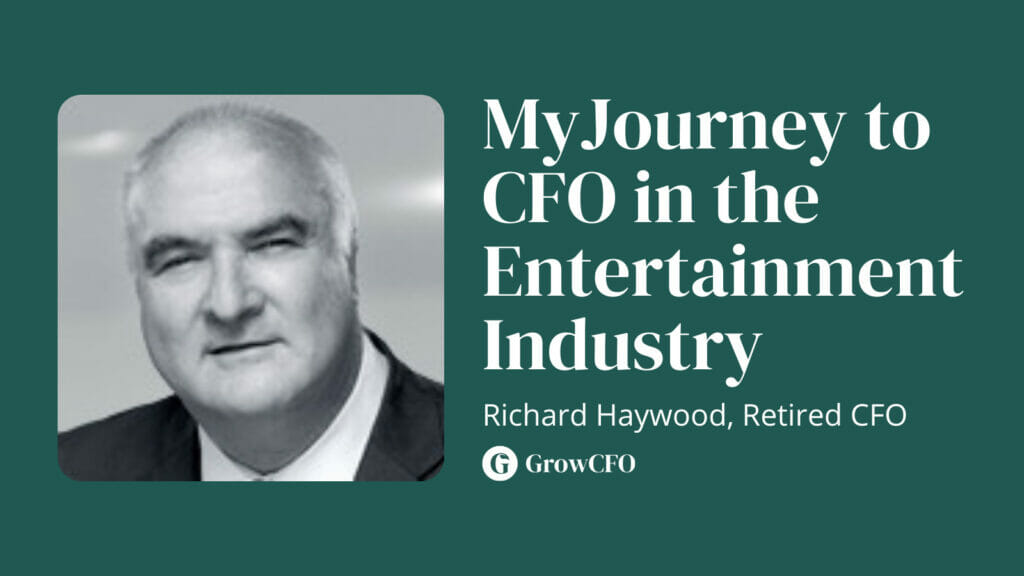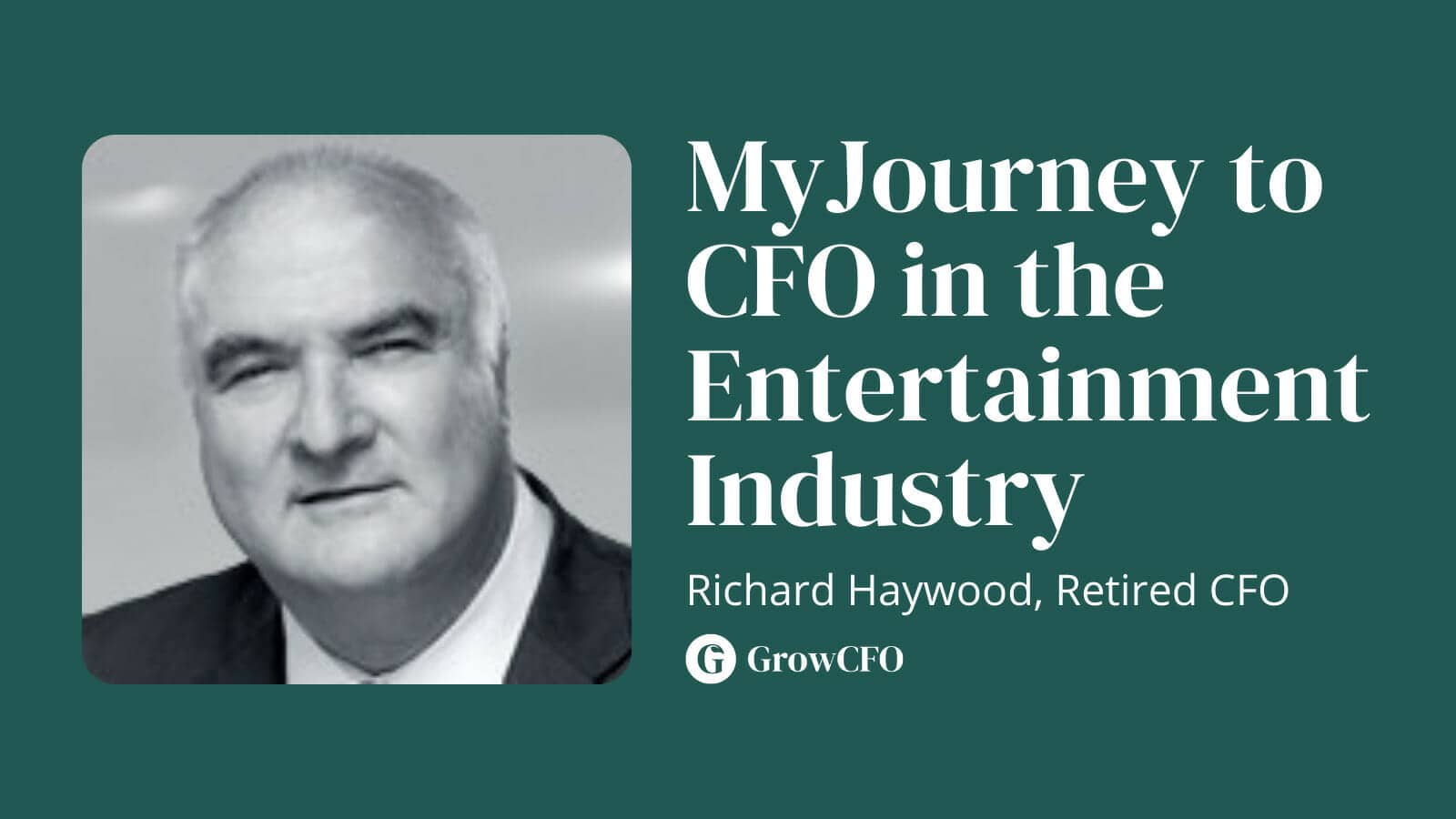 Richard Haywood left school at 18 and started work as a trainee accountant in a manufacturing business. He studied for the ACCA qualification on day-release. His route to qualification took 5 years and he moved to become a financial controller in the record industry at a time of huge change from vinyl to CD. His challenge, keep his manufacturing unit viable and one of the last vinyl production facilities operating.
Polydor Records gave way to the Mecca Organisation. Richard became responsible for the finances of nightclubs; bingo halls and restaurants. It introduced him to the world of mergers and acquisitions.
A move to CFO soon followed. Richard took a job in the Bahamas at a leisure park and Zoo. Not many people can say they have been CFO of a Zoo. Richard Haywood can! Back in London, Richard continued his career as a divisional CFO in several business units in BT Global Services before moving on to become CFO in a much smaller communications company.
In the episode, we talk about the skills you need to deal with people. Those people range from trade unions to investors and board members. We talk about managing change and the advice Richard would give to a mentee or to a younger version of himself.
Links
Timestamps
00:57 Starting accountancy training at 18, straight from school
01:57 The first job change
05:18 Changing the business model to survive; learning to manage conflict and deal with trade unions
08:42 Richard's goal to become a CFO
10:00 Bingo Halls, Nightclubs and Restaurants; learning about M&A
12:48 How to move from manufacturing to entertainment
14:52 What makes a good CFO?
16:49 The skills needed to deal with investors and board members
20:31 Richard's first CFO role. A Zoo in the Bahamas
27:05 Moving back to a Telco in London
26:17 Cost review of a Zoo
29:36 What advice would you give a mentee about managing change?
34:05 What's in it for me?
37:07 What advice would you give a younger version of yourself?
Podcast: Play in new window | Download