The CFO, Business and People with Hugh Watchorn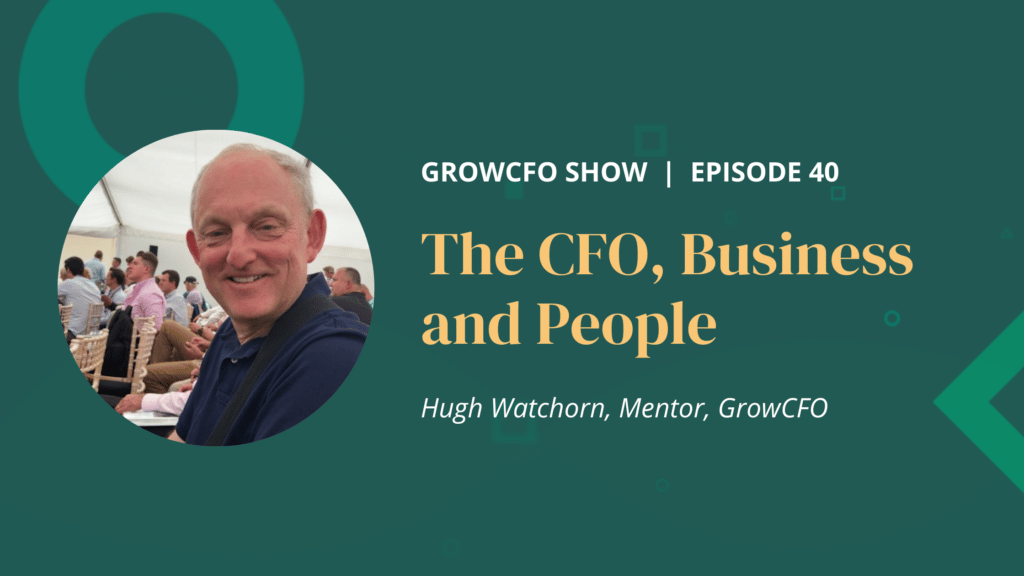 Hugh Watchorn is the latest member of GrowCFO's mentoring team. Hugh brings with him a wealth of experience, and he's passionate about passing it on to the next generation of finance leaders. Kevin Appleby catches up with Hugh on this week's GrowCFO show and finds that its a combination of business and people that keeps him motivated. Listen to the audio recording and find out more.
About Hugh Watchorn
Hugh spent 15 years as CFO of Bonhams. Bonhams is a privately owned British auction house. It is one of the world's oldest and largest auctioneers of fine art and antiques. The Bonhams name is recognized worldwide throughout all sectors of the fine art, antiques and collectors market. Several of its departments are established world leaders within their specialist category.
Hugh's passion for both business and people is clear from his time at Bonhams. He talked to me about growing the business. A merger with Phillips followed by acquisition of other businesses. He also talked about the fascinating people he got to work with.
Hugh's mentoring experience
Hugh is passionate about business and people. This is why he took up mentoring. He is a former mentor in the ICAEW F-TEN programme. F-TEN® is a unique business leadership, mentoring and peer-to-peer network programme designed for ambitious senior finance professionals who are one or two career stages away from a group CFO or equivalent-level role. Hugh Watchorn now brings all this experience with him to GrowCFO's mentoring programme
His passion for business and people
I delved deeper into Hugh's passion for both business and people. He has already had a long and successful career. Hugh could easily retire and just watch cricket. Instead, Hugh remains highly motivated. He is no longer working as a full time CFO, but he is still involved in a number of businesses. He is a portfolio CFO and has a number of non executive roles. His current project is supporting Prestige Pawnbrokers as part time finance director.
We went on to talk about communication. Hugh believes that it is communication skills that set the good CFOs apart. We also discussed charisma. The really great communicator is also a charismatic character. I asked Hugh if charisma is a quality that you can teach. His answer was very interesting. Listen in and find out what Hugh thinks.
Find out more about GrowCFO
If you enjoyed this podcast you can subscribe to the GrowCFO Show with your favourite podcast app. The GrowCFO show is listed in the Apple podcast directory, Google podcasts and many others. Why not subscribe there today? That way you never miss an episode.
GrowCFO is a great place to extend your professional network. You can join GrowCFO as a free member today and take part in our regular networking events and webinars.
Premium members also have access to our extensive training centre. Here you can enrol in our flagship Future CFO or Finance Leader programmes.
You can find out more and join today at growcfo.net
Podcast: Play in new window | Download