#158 How to Master Financial Storytelling with Soufyan Hamid, Founder at SouFBP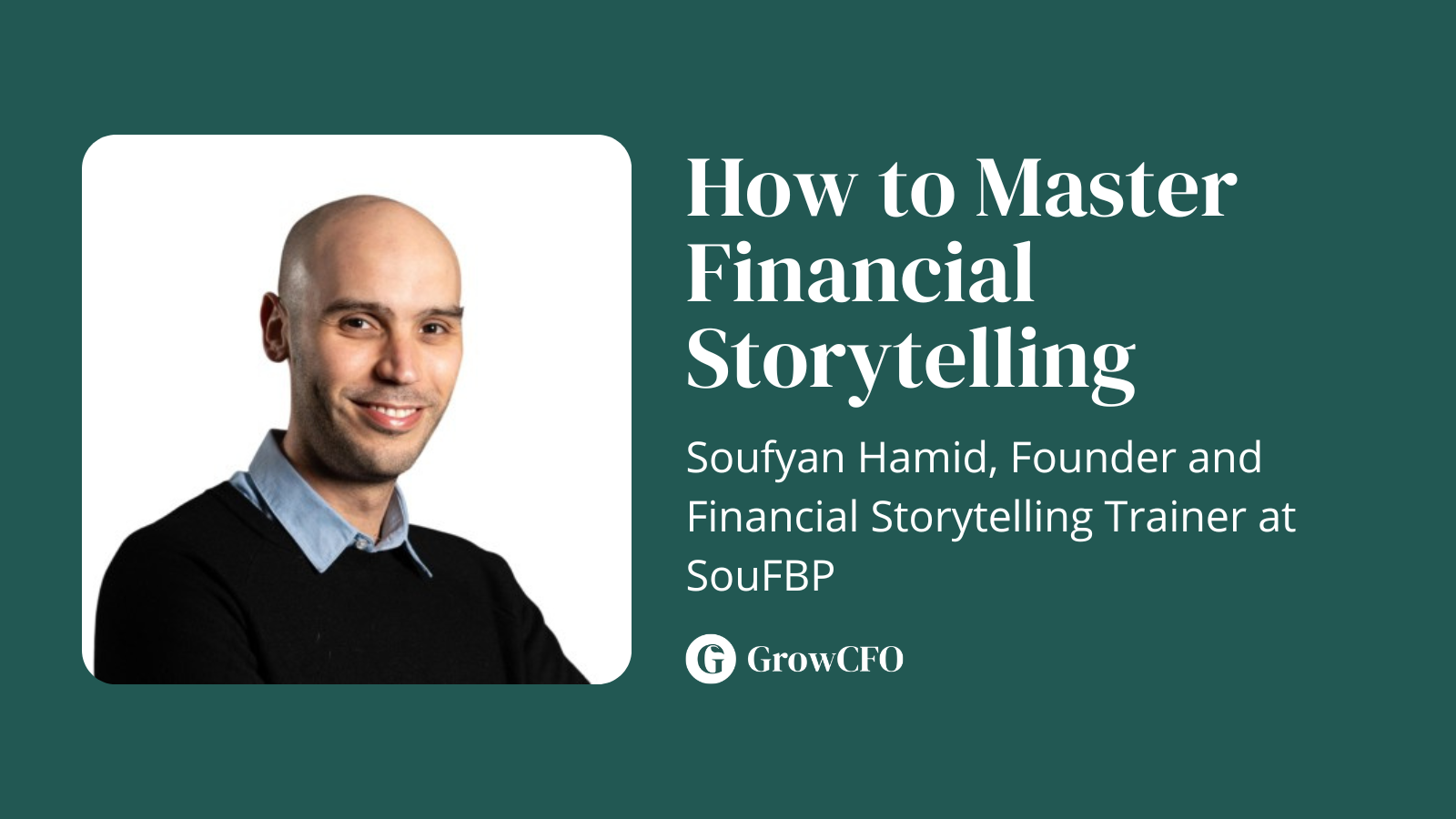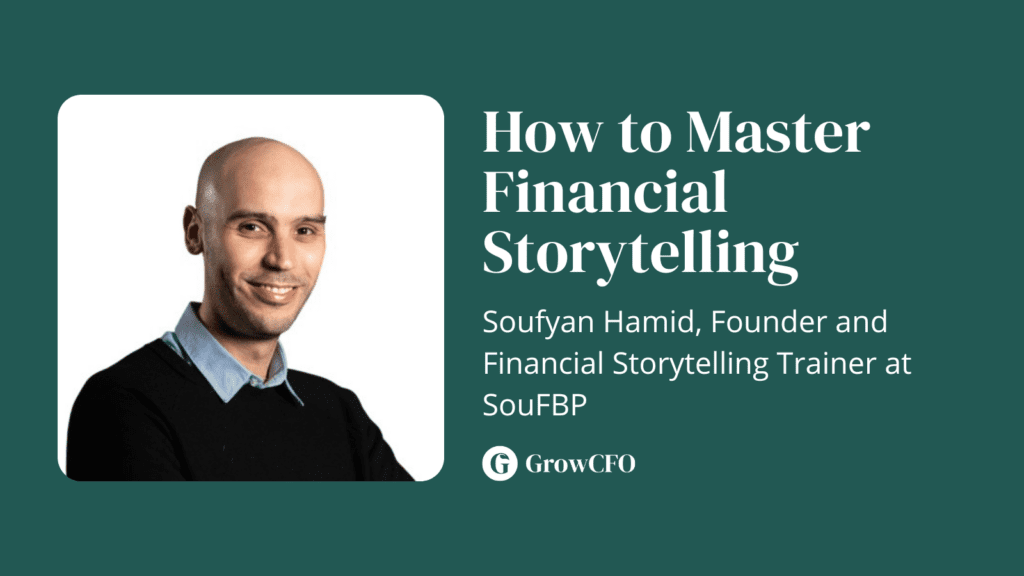 Soufyan Hamid, founder and financial storytelling trainer at SouFBP joins Kevin Appleby on the GrowCFO Show. They discuss storytelling in finance presentations.
Soufyan started his career in auditing at PwC, then moved to consulting at Deloitte. He realized the importance of storytelling when he became a finance business partner for a telecommunications company in Belgium, as he needed to convince internal stakeholders who did not automatically trust him like external consultants. Soufyan now trains others in storytelling and presentation skills, drawing from his experience of making mistakes and learning over time.
He shared five common issues with finance presentations
There is no clear message that the audience remembers after the presentation.
The presentations use the same structure and format for all audiences.
The narrative structure does not follow a compelling story and business reality.
The visuals/slides contain too much text, graphs, and tables.
The delivery is not practised and focuses more on the slides than engaging the audience.
Soufyan then introduced his "STORY" framework for creating effective presentations. The letters stand for Select your message, Target your audience, Organize your thoughts, Review your visuals, and question "Why". He discussed how to apply each step, such as determining the key message, adapting to different types of audiences, and using inductive or deductive structures. Soufyan emphasized the importance of rehearsing and preparing for questions from the audience.
Links
Timestamps
Introducing Soufyan Hamid. (0:12)
ve problems with financial presentations (4:15
Presenting financial results to executives. (7:54)
Understand the audience. (13:16)
Practical presentation skills in finance. (20:51)
Rehearsing presentations and overcoming nerves. (28:00)
Understanding storytelling techniques. (32:24)
Find out more about GrowCFO
If you enjoyed this podcast, you can subscribe to the GrowCFO Show with your favourite podcast app. The GrowCFO show is listed in the Apple podcast directory, Google Podcasts, Spotify and many others. Why not subscribe there today? That way, you never miss an episode.
GrowCFO is a great place to extend your professional network. You can join GrowCFO as a free member today and participate in our regular networking events and webinars.
Premium members can also access our extensive training centre and CFO Digital Toolkit. Here, you can enrol in our flagship Future CFO or Finance Leader programmes.
You can find out more and join today at growcfo.net
Podcast: Play in new window | Download