#93 How to Beat Burnout and Improve Wellbeing with Leanne Spencer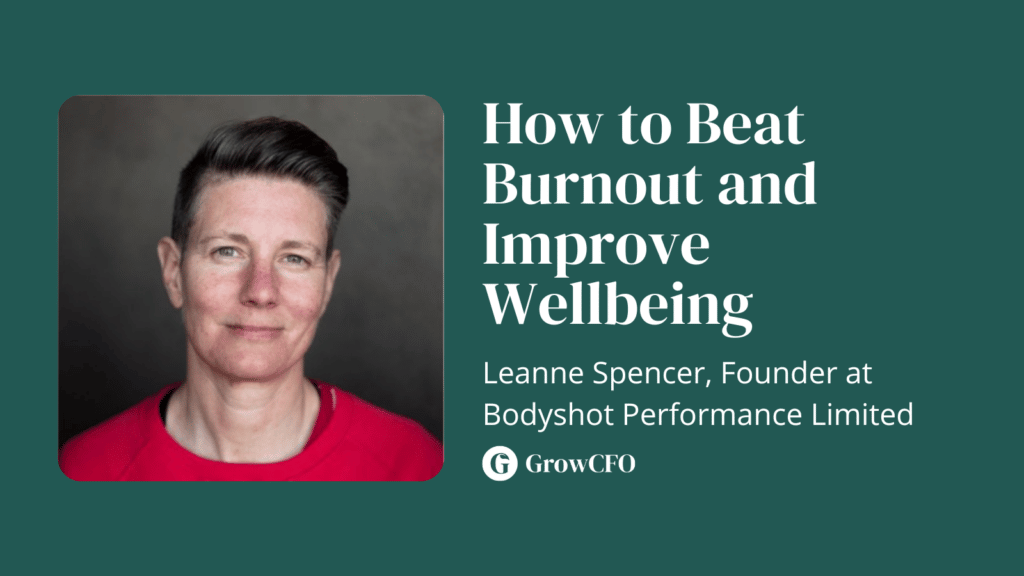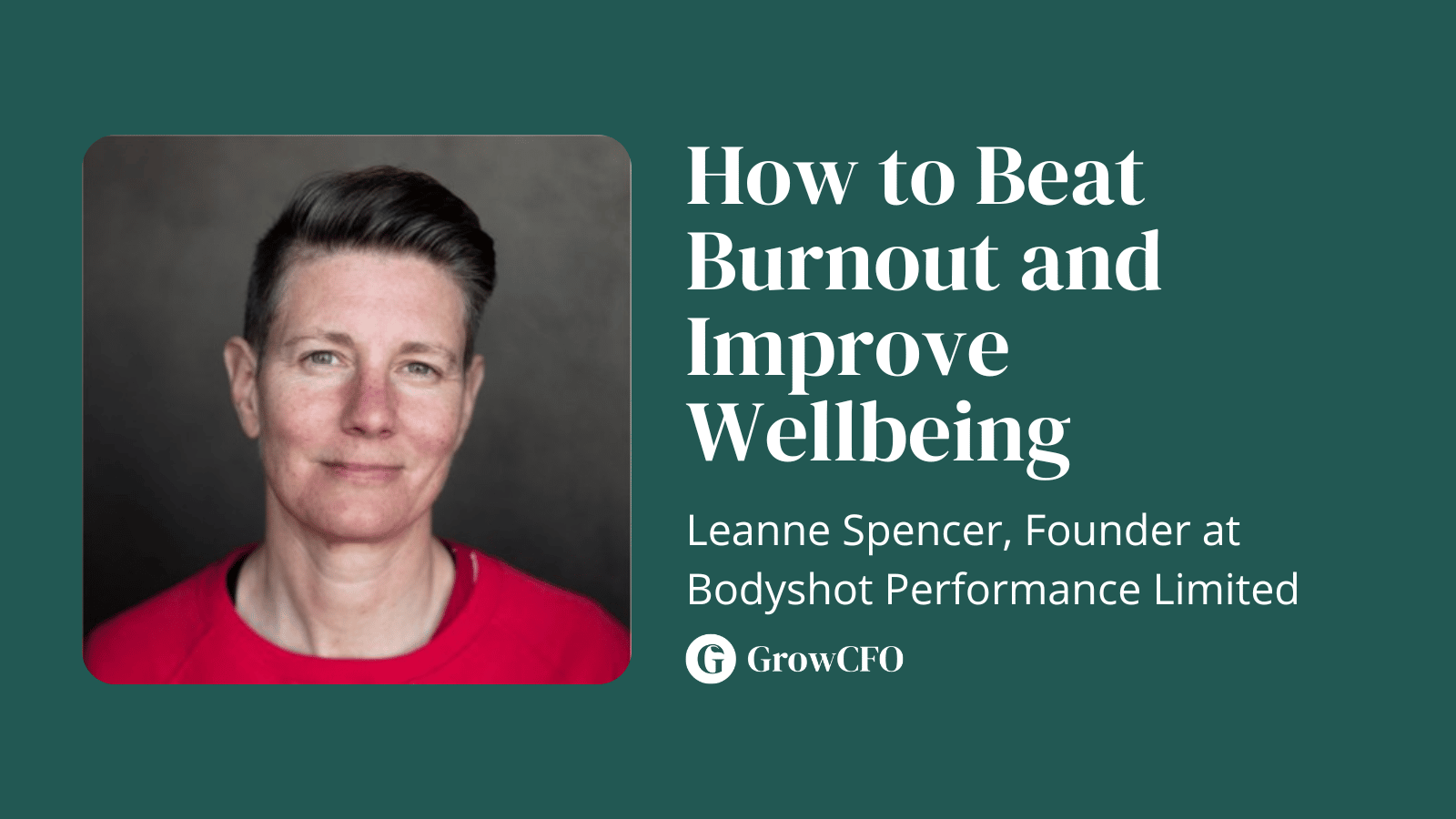 CFOs and finance leaders are under more pressure than ever before. They are responsible for ensuring the financial stability of their company, and often have to make tough decisions that can impact the bottom line. This high level of responsibility can take a toll, and many CFOs and finance leaders find themselves struggling with burnout. In this episode, Leanne Spencer, an award-winning entrepreneur and a key-note wellbeing speaker and burnout prevention expert joins Kevin Appleby to discuss how to better manage stress, prioritize recovery and ultimately reduce the risk of burnout.
Burnout can have a significant impact on CFOs and finance leaders. When individuals are burned out, they may feel exhausted, both physically and emotionally. They may also feel cynical or negative about their work and may have difficulty concentrating or making decisions. Burnout can lead to absenteeism, staff turnover, and a decrease in productivity. It can also adversely affect an individual's health. But what action can you take to protect yourself? Leanne has plenty of answers!
You need to increase your resilience. But what does that actually mean in practice? Lots of people talk about being more resilient, but few people have their own practical strategies to make it happen. Leanne talks about giving yourself slivers of recovery. Time for yourself every single day. A small part of your overall bandwidth. These slivers can have a very significant impact on your overall wellbeing
Links
Timestamps
00:39 About Leanne Spencer and Bear Grylls
01:24 Remember what is first for you
02:34 How does this apply to finance leaders?
05:20 Slivers of recovery
07:20 Learning from elite athletes
10:28 How do you recover when there's always something else to do?
11:30 The golden hour before sleep
16:30 Turn off notifications
18:41 Simple things done every day
23:00 Decompress at the end of the day
24:17 Alchohol, good or bad?
25:26 Cadence, the overall message in the book
27:44 A business book needs to be short and easily digestible
29:24 Cadence: the secret to beating burnout and performing in life and work
Podcast: Play in new window | Download