#154 How to select the right technology to manage B2B revenues with Roi Ben Daniel, Founder at Received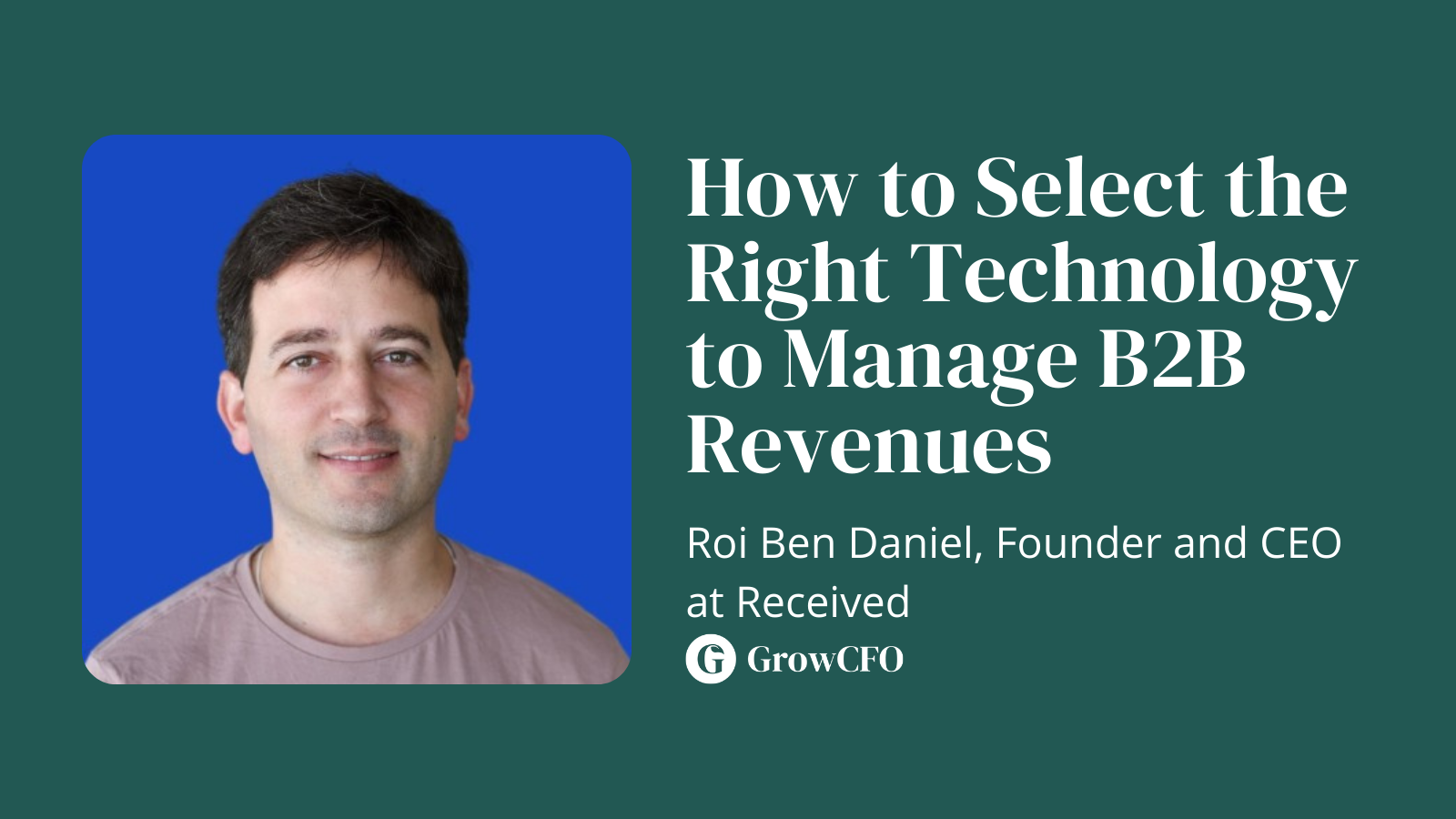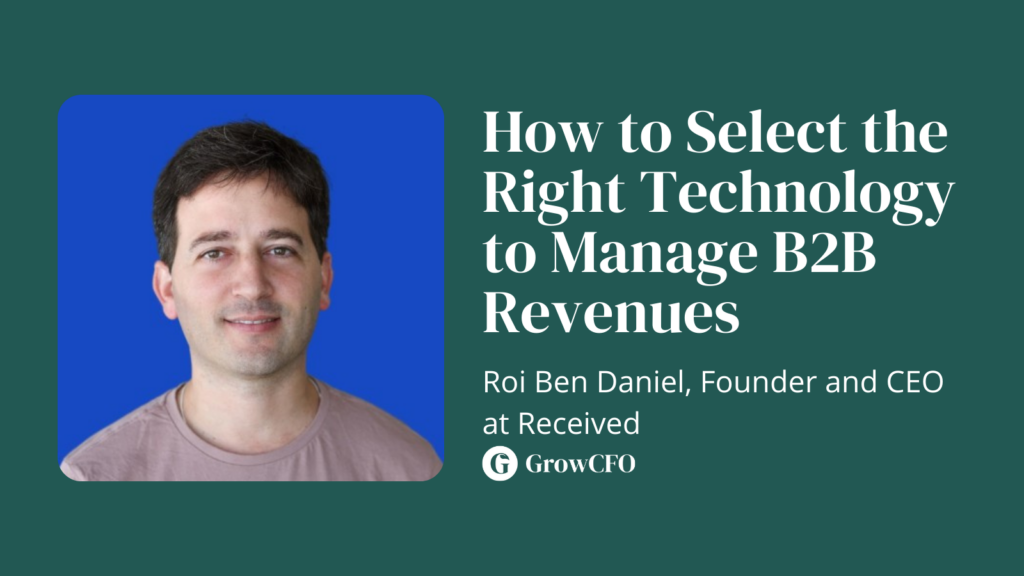 Kevin Appleby is in conversation with Roi Ben Daniel. Roi is the founder and CEO of Received, a billing and accounts receivable solution focused on the specialised needs of B2B sales organisations. They discuss the challenges facing mid-market SaaS companies and the pressures CFOs face around software costs, pricing models, and customer unit economics. Roi also shares insights into opportunities like service monetisation and why building invoicing in-house often doesn't make sense compared to a dedicated solution.
Roi discussed how companies are gaining more pricing flexibility to address demands from both customers and investors. Offering tiered pricing through levels of service like bronze, silver and gold helps give customers options while protecting recurring revenues.
He also talked about how services, which can be one of the highest costs for software businesses, are often provided for free historically. Now, companies are finding innovative ways to monetise services through recurring tiers with bank hours and overage fees. Organisations are also looking to "productise" services in order to maximise commercial value from each customer relationship.
Links
Timestamps
Cash flow and revenue management for B2B sales lead organizations. (0:11)
Fintech industry trends and the future of invoicing systems. (8:14)
Automating b2b software sales and invoicing. (16:02)
Mid-market software, pricing, and customer strategies. (21:32)
Find out more about GrowCFO
If you enjoyed this podcast, you can subscribe to the GrowCFO Show with your favourite podcast app. The GrowCFO show is listed in the Apple podcast directory, Google Podcasts, Spotify and many others. Why not subscribe there today? That way, you never miss an episode.
GrowCFO is a great place to extend your professional network. You can join GrowCFO as a free member today and take part in our regular networking events and webinars. 
Premium members also have access to our extensive training centre and CFO Digital Toolkit. Here you can enrol in our flagship Future CFO or Finance Leader programmes. 
You can find out more and join today at growcfo.net
Podcast: Play in new window | Download