#105 How to Align Personal and Business Values with Scott Bly, CFO at International Parking Management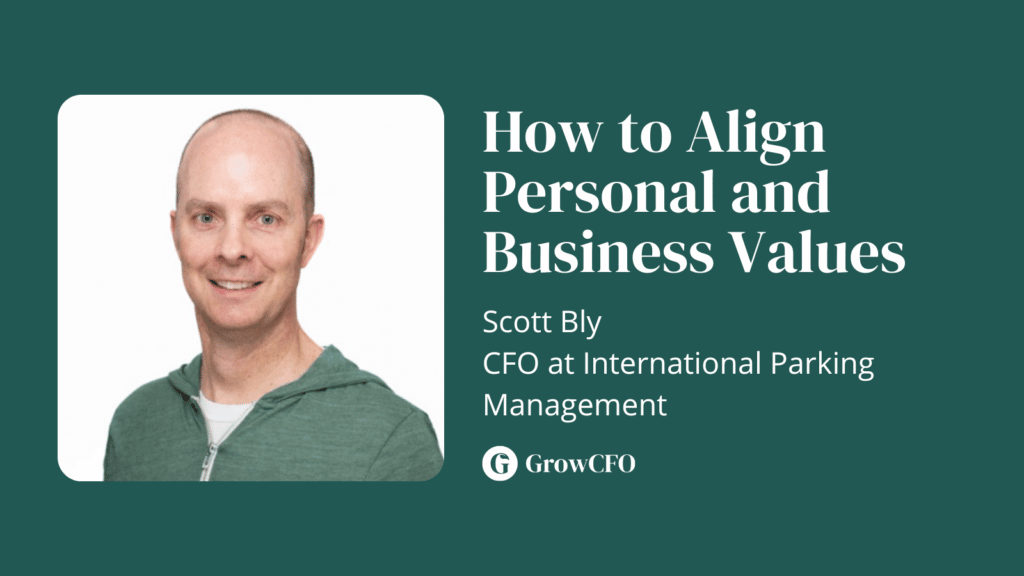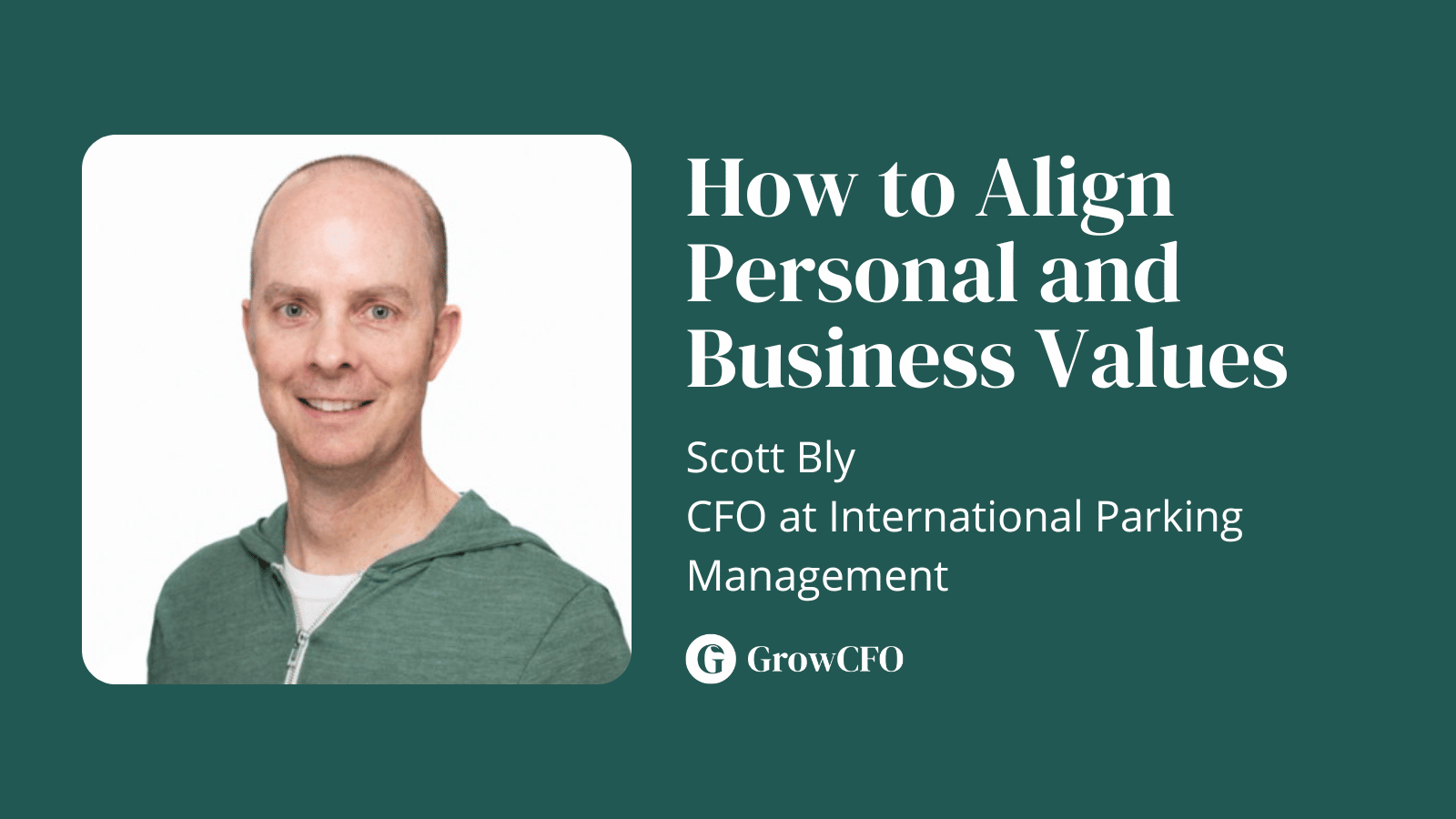 Scott Bly is the CFO of Seattle-based International Parking Management. He is an entrepreneurial CFO with a passion for helping small business owners articulate and realize their vision. Scott joins the GrowCFO Show to talk about values. In particular, the importance of aligning personal and company values.
When it comes to company values, there is no "one size fits all" approach. Every business is different, and as such, it will have different values that are important to them. The key is to ensure that your personal values align with those of your company. If they don't, you're going to run into trouble down the road.
values are the foundation of any successful company. They provide guidance and direction for employees and help to create a cohesive culture. When values are aligned, both personally and within the company, everyone knows what is expected of them and what direction they should be moving in. This creates a sense of purpose and unity, which can help to improve productivity and satisfaction.
There are a few key things to keep in mind when trying to align your personal and company values, and Scott outlines these during the episode.
Links
Timestamps
0:12 Scott's background and how he got into finance.
3:00 What advice would you give to someone who's on that journey at the moment?
7:06 How do you help your customers and vendors be successful?
11:05 Think about strategy and where you'd be going in a boot camp.
13:28 The importance of diversity of views in business.
17:24 How do we get more diversity into the finance team?
19:33 The importance of being honest with your customer.
23:17 The challenge of having the willpower to be present for your family.
25:30 What would Scott's strengths be in mentoring an up-and-coming CFO?
Podcast: Play in new window | Download