#53 Fast Track Your Personal Development Plan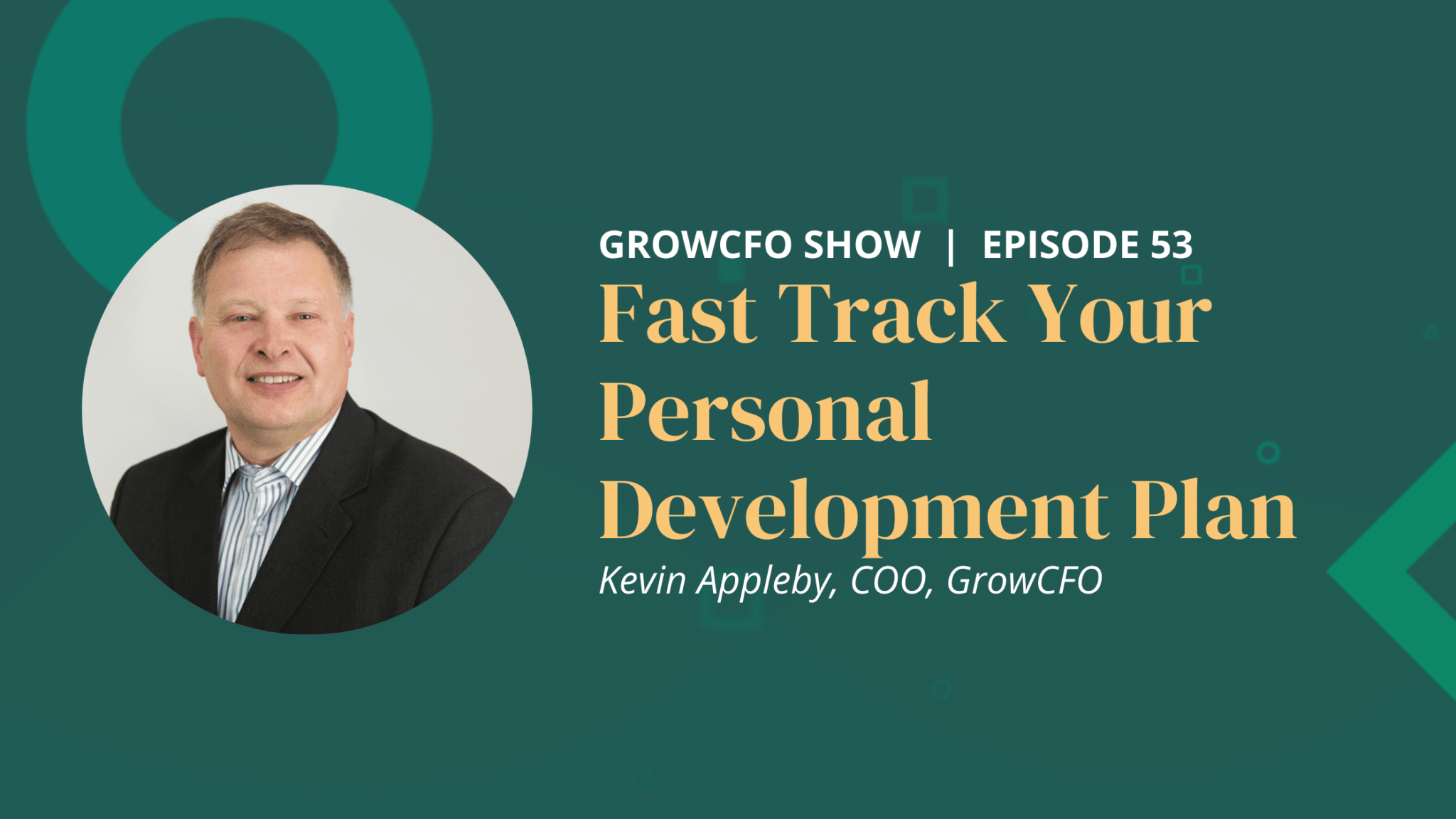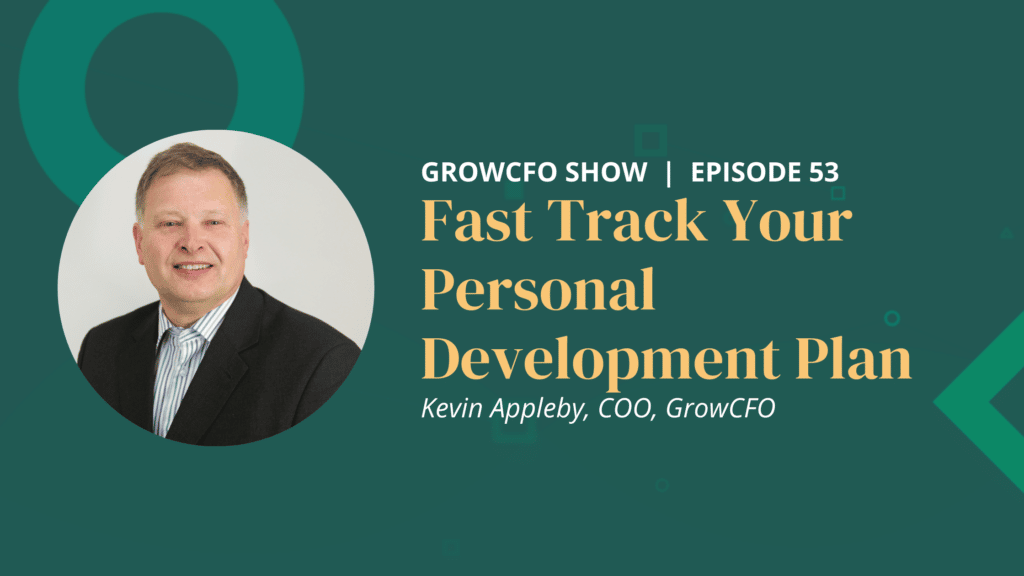 There's a big gap between the skills and competencies you need as CFO to those you have as Head of Finance. The GrowCFO competency framework provides a great way of assessing your readiness for the top job. We use the framework as part of the Future CFO Programme. It usually highlights a lot of potential development areas for our students. One of the challenges for you as a prospective CFOs is prioritising your personal development plan to address the most important competencies. Module 3 of the FutureCFO Programme is all about that prioritisation so that you can effectively fast track your personal development plan.
In this podcast Kevin Appleby and Dan Wells give a preview of Module 3 of GrowCFO's Future CFO Programme and show how you can successfully accelerate your development to get to your dream CFO job.
The GrowCFO Competency Framework
In Modules 1 and 2 of the Future CFO Programme, you complete the GrowCFO competency framework and identify your biggest issues. These give you powerful insight into your current skills and challenges; how these rank against your peer group; and where your opportunities for future development lie.
The competency framework is split down into 45 different things. Most people on the Future CFO Programme find that they score well in relatively few of the 45. The potential gap between where you are now and where you think you need to be becomes somewhat daunting.
Don't worry. You don't need to have expertise in all 45 to become a good CFO. The purpose of module 3 is to take that assessment, and develop a sensible development plan. This allows you to fast track the particular skills you need to make that initial step up to the CFO role. The techniques you learn in this module will also take you beyond stepping up. It will provide you with a way of planning your own development for many years to come.
Everybody's Personal Development Plan is different
The first thing to remember is everybody is different. You have your own unique set of strengths, skills and experience. You will build on these and that will make you a unique CFO.
The remit of the CFO can be wide – there is no standard job description. What the CFO does varies from company to company. The role of the CFO in a startup or high growth organisation might also be very different from that in an established corporate.
The CFO will be the number 1 in the finance function. What the number 1 does is often determined by what your number 2, direct reports and wider team can do to support you.
The CFO is the co-pilot to the CEO. The role of the CFO is often determined by the support that the CEO feels they need, both to complement the CEO's skills and to bring something extra to the business.
In short, there is no one size fits all. So, in determining your development plan you need to decide what sort of CFO you want to become and prioritise what is important to you. Module 3 allows you to address this systematically.
What do you do in module 3?
There's a 5 step process and we suggest you use the next 10 days to work through it to build your own personalised development plan.
Step 1 – Current state assessment. Where are you now?
Step 2 – Set a Vision. Where do you want to get to?
Step 3 – What do you need to do next? Set your priorities for the next 90 days.
Step 4 – Make space to take action. Identify where you add the most value.
Step 5 – Build a plan. A plan on a page with clear milestones for each of the next 12 weeks.
Find out more about GrowCFO
If you enjoyed this podcast you can subscribe to the GrowCFO Show with your favourite podcast app. The GrowCFO show is listed in the Apple podcast directory, Google podcasts and many others. Why not subscribe there today? That way you never miss an episode.
GrowCFO is a great place to extend your professional network. You can join GrowCFO as a free member today and take part in our regular networking events and webinars.
Premium members also have access to our extensive training centre. Here you can enrol in our flagship Future CFO or Finance Leader programmes.
You can find out more and join today at growcfo.net
Podcast: Play in new window | Download