A CFO's Guide to Board Directorship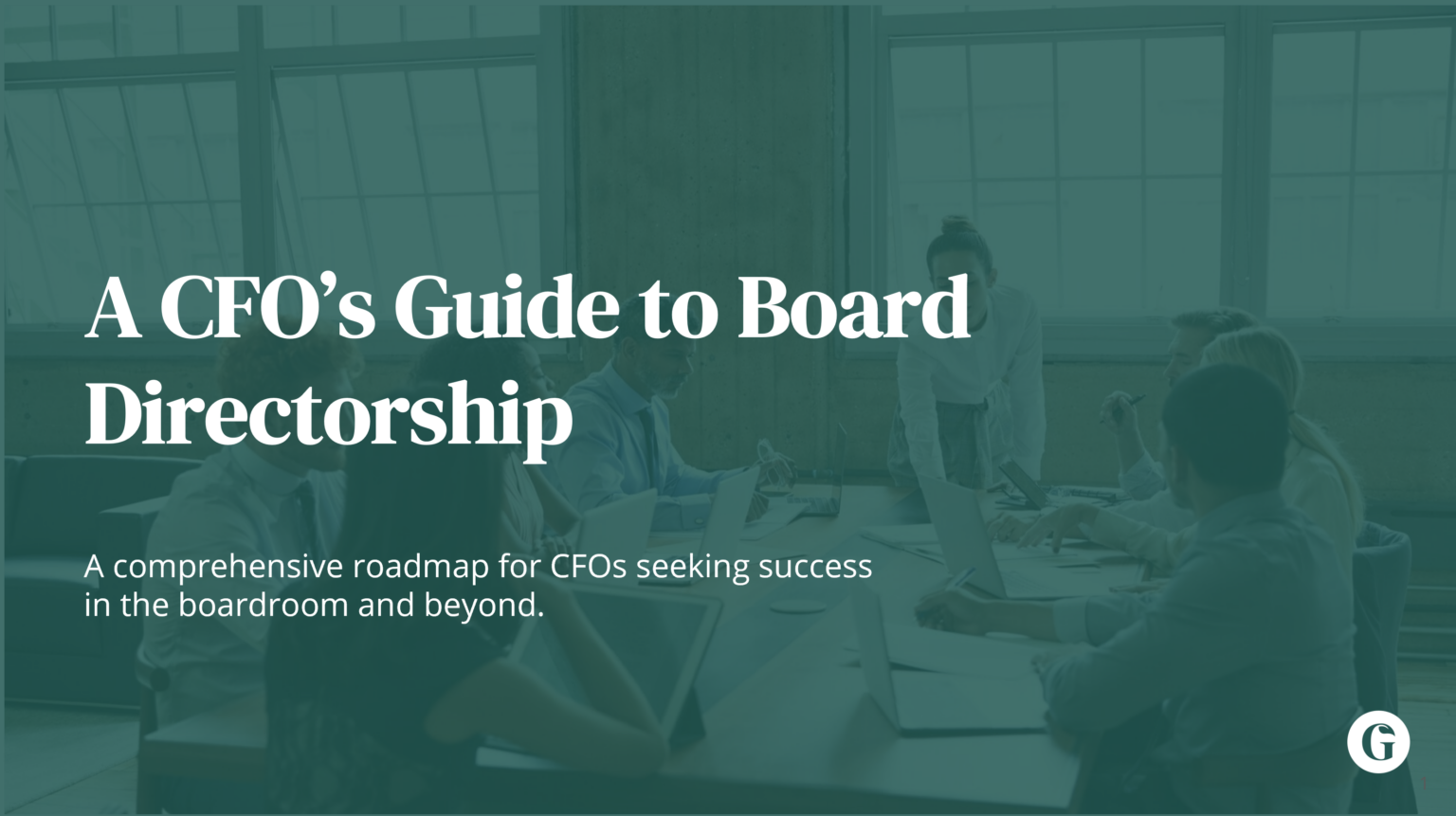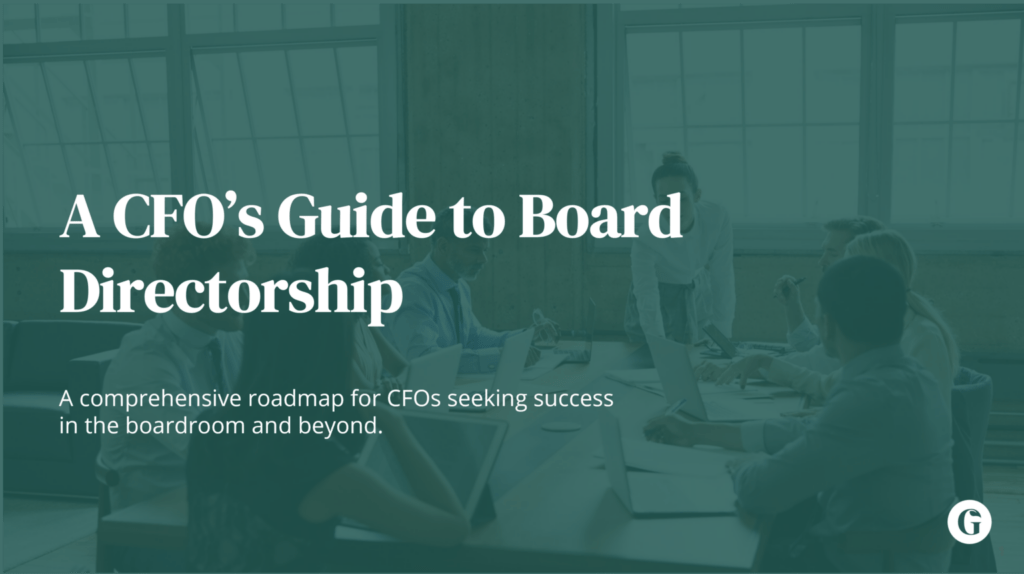 A CFO's Guide to Board Directorship
Becoming a member of a board of directors marks a significant milestone in the journey of a financial leader. It is an acknowledgment of your experience, expertise, and the unique value you bring to the world of corporate governance. It's not merely a seat at the table; it's an opportunity to shape the destiny of an organization, to steer it toward new horizons, and to drive lasting impact.
In the realm of finance, the role of a CFO is pivotal. You are not only the steward of a company's financial health but also its strategic navigator. And when you step into the world of board directorship, your influence extends beyond the balance sheet. You become a guardian of an organization's vision, a custodian of its values, and a catalyst for progress.
This guide is your compass as you embark on this remarkable journey. Within these pages, you will find insights, wisdom, and practical guidance to help you navigate the intricacies of board dynamics, responsibilities, and expectations. It's a roadmap that will empower you to flourish in this new exciting and influential role.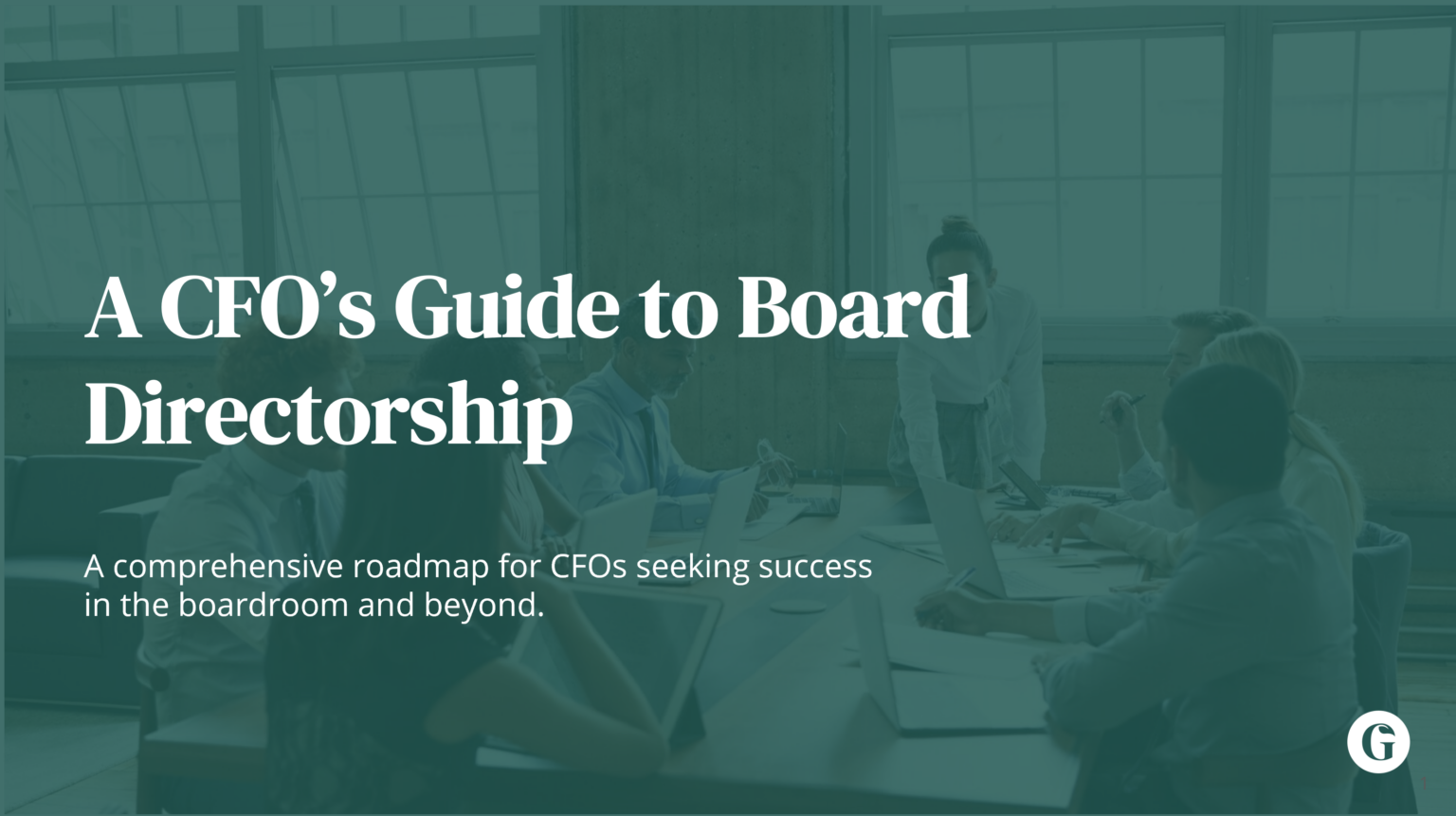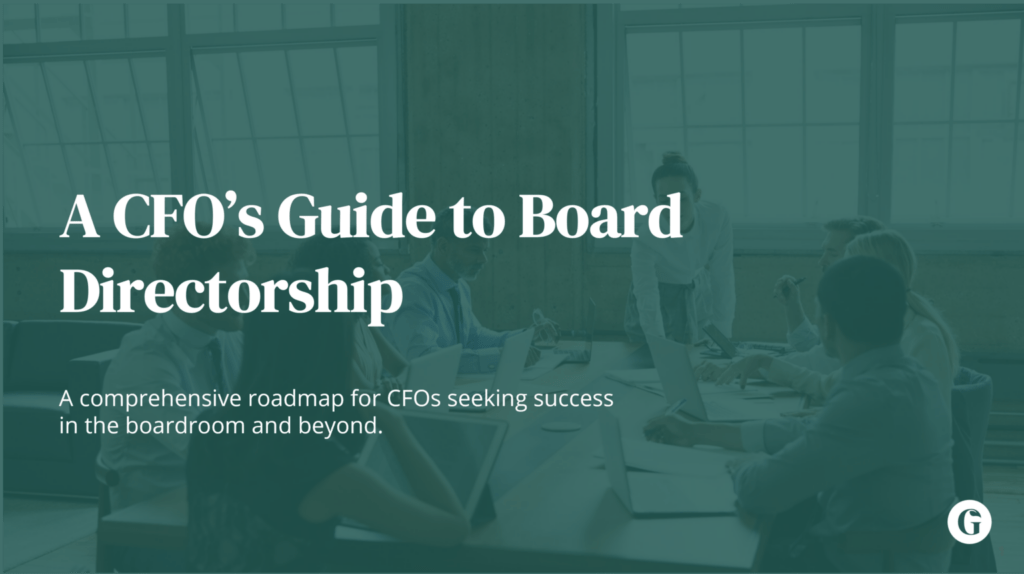 Download A CFO's Guide to Board Directorship