New CFO Role: First 100 Days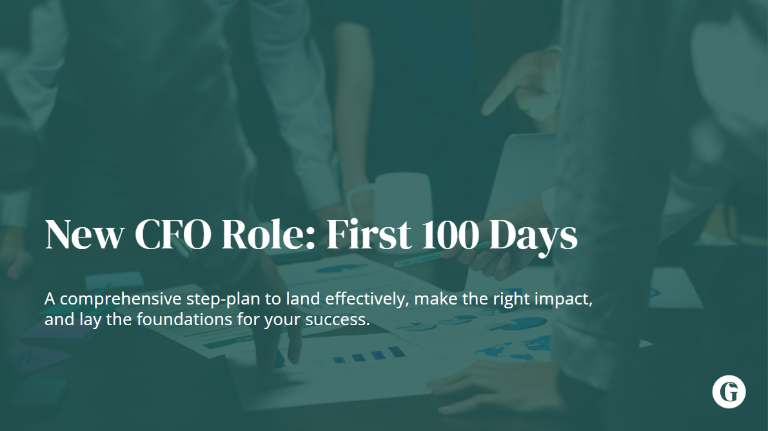 New CFO Role: First 100 Days
Welcome to the exciting journey of stepping into the role of Chief Financial Officer (CFO). This publication is designed to be your trusty guide as you embark on the initial 100 days of your CFO tenure. These first 100 days will be instrumental in shaping your impact on the organization, its financial health, and its long-term strategic success.
As a CFO, you hold a position of immense responsibility, one that is pivotal to the company's financial stability and growth. You are not merely the guardian of numbers; you are a strategic leader who will influence every corner of the business. Your role will require you to balance multiple hats, from financial steward to visionary strategist, from relationship builder to cost controller.
The first 100 days are a distinct phase in your journey. It's a time when you'll be scrutinized, tested, and looked upon with high expectations. But it's also a time when you can establish your leadership, gain the confidence of your team, the board, and investors, and set the direction for financial excellence. It's a time to prove that you are the right choice for the role, that you have the vision, the skills, and the ability to drive the company's financial future.
In this publication, we will guide you through the intricacies of these crucial first 100 days. We'll explore how to understand your organization from the inside out, grasp the financial landscape, build strong relationships with key stakeholders, and set the foundation for your long-term financial strategies.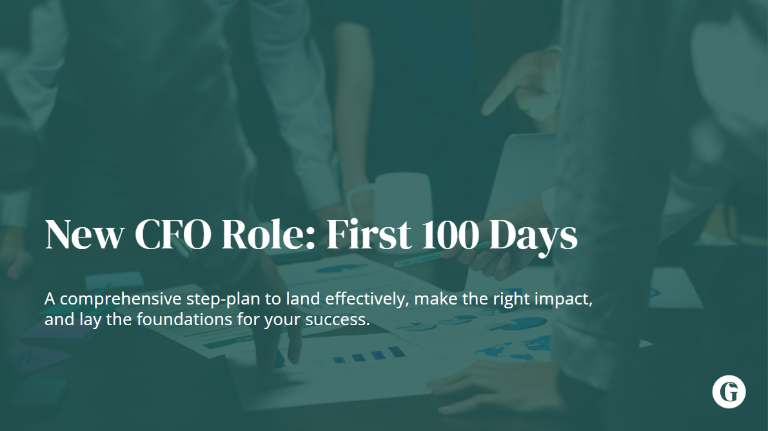 Download New CFO Role: First 100 Days