#135 My Journey Beyond CFO with Peter McKenzie, Mentor, Corporate Director and Keynote Speaker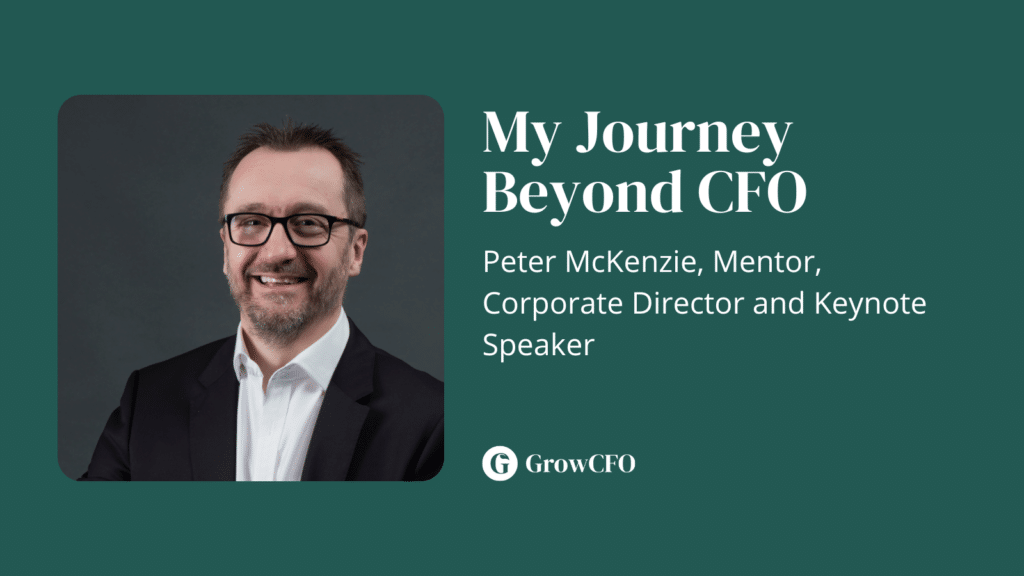 Peter Mckenzie is The C-Suite Coach. He helps busy senior leaders regain energy and focus, increase impact and reach peak performance. Peter is the latest member of the GrowCFO mentoring team. Based in Barcelona Spain, Peter is the general manager of Anticipa Real Estate. He joins Kevin Appleby on the GrowCFO show. Peter discussed his background in finance and how he transitioned to general management and became a coach and keynote speaker.
Peter worked in auditing for three years before taking a sabbatical to learn Spanish and become an English teacher in Spain. He later returned to the finance world, working for Citi Group for 20 years and touching various businesses before joining GrowCFO.
Peter discussed his experience as a CFO in the financial sector, including his involvement in mergers and acquisitions. He also talked about his journey in public speaking and how it is an important skill for CFOs to have in order to effectively lead and influence their teams and organizations.29:24
Peter and Kevin discussed the importance of resilience, courage, and grit for CFOs, especially during challenging times. Peter also shared his experience of transitioning from a CFO role to a general manager role, highlighting the value of gaining experience outside of finance.
Links
Timestamps
Introducing Peter McKenzie (0:11)
How Peter ended up in Spain. (2:03)
How he got started in the financial industry. (4:17)
Peter's background with Coopers & Lybrand and PwC. (6:36)
The post-merger integration process. (8:49)
Peter's story of how he learned to love speaking in public. (10:36)
The importance of public speaking for CFOs. (13:04)
Resilience is a requirement to have the drive and the courage to make mistakes. (15:39)
Getting comfortable with feeling uncomfortable. (18:20)
The moment you're not doing a CFO role, are you doing a general manager role? (20:14)
Podcast: Play in new window | Download