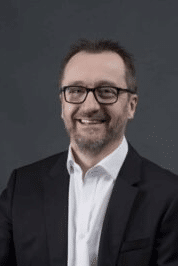 Peter McKenzie
CFO | Executive Coach and Mentor
Expertise
Leadership
Effectiveness at Board-level
Communicating with impact
Mergers and acquisitions
Future of Finance & AI
Operational performance (KPIs and OKRs)
Negotiation & Influencing skills
Building personal and team resilience
Optimizing personal performance
Sector Expertise
Banking & Finance
Real Estate
Technology
Entrepreneurial & Startup
Audit
Education
As a CFO Executive Coach and Mentor, I aim to help clients unlock their full potential, achieve their career aspirations and attain long-term sustainable success while flourishing in their personal lives.
Examples of the common challenges I help my clients overcome are:
– Coping with an excessive workload.
– Increasing executive presence and impact.
– Dealing with demanding bosses and stakeholders.
– Managing conflict with peers or within teams.
– Building strong negotiation skills.
– Preparing and practizing presentations for critical events (Board Meetings, Investor Roadshows, Conferences).
(These are the same situations I have faced in my career and my clients get the advantage of avoiding my mistakes and fast-tracking to a quicker solution!)
Through my holistic approach, I work with clients to clarify their priorities and develop actionable plans to achieve their goals. We spend time exploring strengths and uncovering core values.
Equally important is identifying the situations that cause stress with the intention of finding effective strategies to overcome this and optimize performance.
With over 25 years of experience in the C Suite, I have worked for some of the world's largest and most respected organizations, including PWC, Citigroup and Apollo. Currently, I run a portfolio company owned by Blackstone, the world's largest private equity firm. As a result, I am able to help clients with technical financial issues as well as their organizational or leadership challenges.
My experience spans multiple industries, including banking, finance, real estate and private equity. Throughout my career, I have lived and worked in the UK, Spain and Portugal, giving me a global perspective on business and leadership.
As a mentor, I spent five years with the Women's Leadership program at Citi, and I am proud to be a mentor at the FOREM, where I help mentor junior women professionals from all ethnic backgrounds.
As a CFO corporate coach and mentor, I partner with my clients to help them achieve their full potential, develop effective leadership skills, and build successful organizations that thrive in today's rapidly changing environment.
I look forward to partnering with you on the journey towards your sustainable success!