#118 Influencing Without Authority with Wassia Kamon, VP Finance & Accounting at ACM Chemistries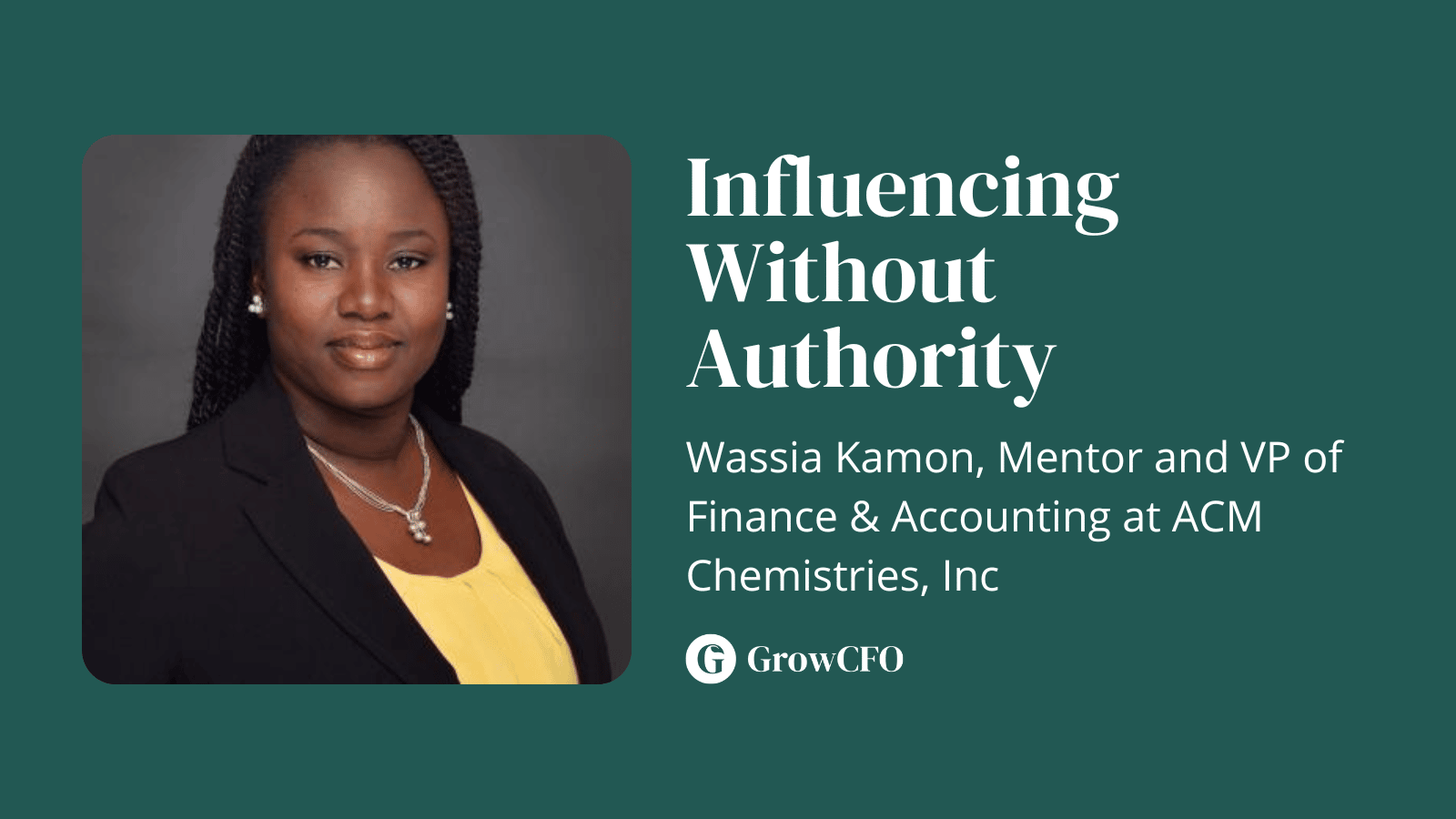 Wassia Kamon is simply a brilliant person. She arrived in the USA at 17 from Ivory Coast, West Africa, where English wasn't her first language. She adjusted to a totally new way of life, learning to be part of a minority rather than in the majority.
Wassia excelled, she joined PwC, qualified as an accountant, and is now performing a finance leadership role. In doing so she overcame the triple challenge of language, race and gender. She is naturally an extrovert, but these challenges along with imposter syndrome found her in a place she really didn't want to be. Often the only female or only black person in the room, she found it very difficult to be herself. Her story is inspiring as is her passion to help others.
She now wants to pass on the learning she gained from her experiences. Outside work she mentors other people. In particular, she is passionate about helping women develop as leaders. She has quite a story to tell.
Listen to the whole of this week's episode of the Growcfo Show. I promise you that you will be impressed!
Links
Timestamps
1:02 Wassia Kamon's Background
3:16 How did you get to the role of VP of finance?
6:30 Coming to the US as a teenager from Ivory Coast, Africa.
10:56 The things you have to overcome in your mind to bring confidence to your workplace.
14:09 The fear of failure and the fear of not being enough.
19:11 Being part of the finance team and being able to navigate those relationships.
23:17 What's top of Wassia Kamon's 2023 personal objectives?
27:33 The importance of being a mentor.
Podcast: Play in new window | Download