#150 episodes of the GrowCFO Show: A Retrospective with Kevin Appleby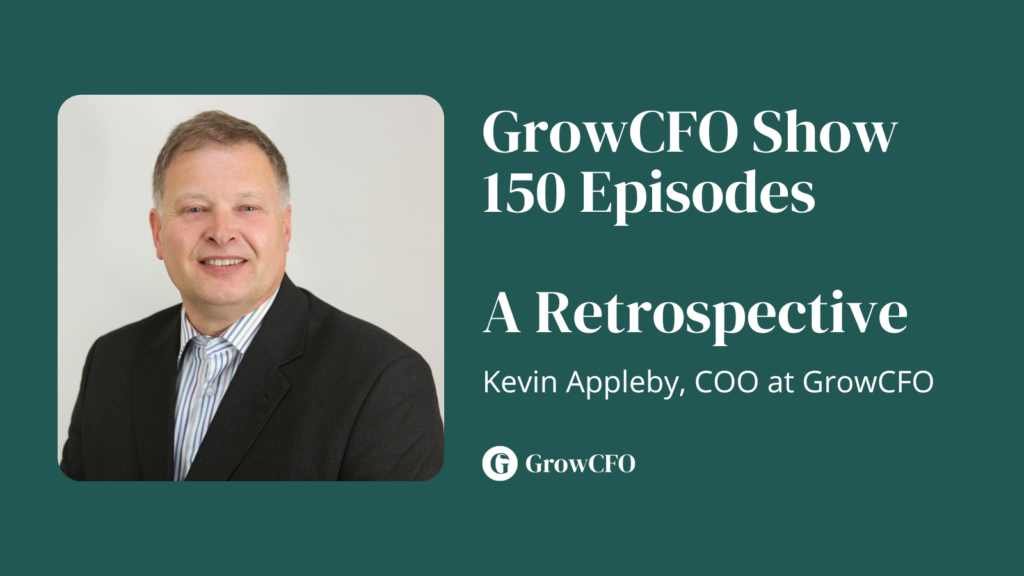 Kevin Appleby introduces the 150th episode of The GrowCFO Show and looks back over the last three years of podcasting. The show has covered many topics and featured well over 100 guests. In this episode, Kevin reveals which ones have attracted the most interest from you—the listener.
You might be a CFO with many years of experience or still be trying to land your first CFO role. Whichever it is, the podcast should bring something for you. We've covered many different personal development topics, looked at hot current issues, examined the state of the economy, and talked about how to raise finance and the impact of recent events. But which ones mattered to you?
Here's the top 12 episodes of the GrowCFO Show:
Links
Podcast: Play in new window | Download