The Challenges of Delivering Your First CFO Role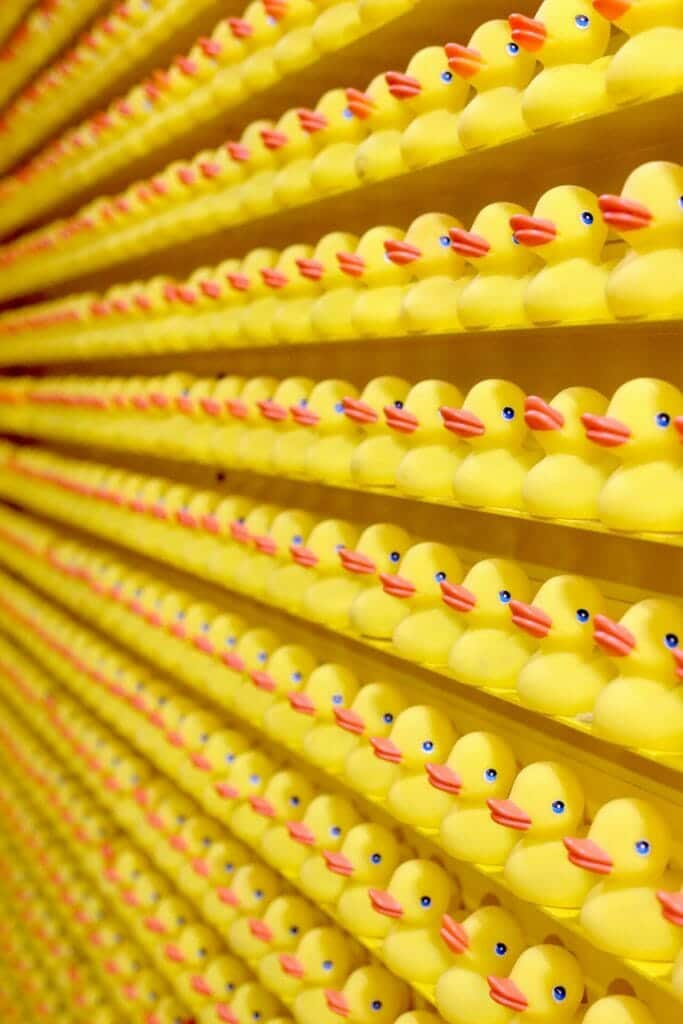 Delivering your first CFO role can be a daunting task. The role is unique and will likely be completely different to your previous career experiences.
You are responsible for developing and executing the financial strategy of the company, as well as becoming a vital board member and providing critical support to the CEO.
Many people struggle during their first CFO role and suffer from a range of personal challenges that can impact their personality and behaviour.
It's important to take the time to understand the challenges you're facing and put together a plan that will help you succeed, regardless of whether you have already started the role.
In this blog post, we discuss some of the biggest challenges that CFOs typically encounter and offer tips to help you overcome them.
Challenge 1: Developing a Financial Strategy
The first challenge you will face is developing a financial strategy for the company. This involves creating a plan that will ensure the organization is on track to meet its financial goals. Your strategy should include projections for revenue, expenses, and net income. It's important to be realistic in your predictions and make sure that the goals are achievable.
Challenge 2: Managing Cash Flow
Another key challenge is managing cash flow. You need to make sure that there is enough cash available to cover expenses and meet obligations as they come due. This can be difficult when sales are slow, or costs increase unexpectedly. You may need to get creative to find ways to bring in more cash or reduce expenses, in addition to leading significant fundraising rounds for the first time.
Challenge 3: Leading Multiple Business Operations
You will likely be responsible for leading various operations outside of finance such as HR, Legal, IT, Real Estate and Procurement. You may have years of finance experience, but that doesn't mean you know how to lead a team of lawyers or manage procurement functions. It can be difficult to juggle many different balls simultaneously and ensure that all your functions are running smoothly. You need to gain the respect of your team members and demonstrate your ability to deliver success.
Challenge 4: Becoming a Board Member
One of the most important roles of the CFO is becoming a board member. This gives you a seat at the table and allows you to provide input on critical decisions that affect the company. You need to be prepared to offer insights on financial matters and help guide the organization in the right direction. At times, you will need to challenge the board when new ideas don't work from a financial or risk perspective.
Challenge 5: Managing Stakeholders
Stakeholder relationships are crucial for your success and can offer you significant support and happiness within your role; or they can make things extremely difficult for you. You are the face of your business for your external stakeholders and need to build trusted relationships with them. You must also design clear goals around your internal stakeholders' needs and hold yourself to account.
Challenge 6: Providing Critical Support to the CEO
As the CFO, you will be a key member of the executive team and provide critical support to the CEO. This includes assisting with strategic planning, developing policies and procedures, and managing financial risks. It's important to build a strong relationship with the CEO and work together to achieve the company's goals by delivering the business plan.
Challenge 7: Influencing Decision-making
It can be very intimidating to challenge the board's consensus and influence senior executives with superior experience and industry expertise. However, this is one of your key CFO responsibilities. As the CFO, you are ideally placed to offer different views to the wider business given your unique working knowledge of the company's performance data combined with your financial, commercial and risk management perspectives.
Challenge 8: Adding Value
Finance is too often perceived as an admin function and is famous for recording past transactions, chasing missing paperwork and reporting underperformance. You need to shake off this negative reputation by partnering with the wider business to support decision-making, solve people's biggest problems, and identify profit enhancement initiatives.
Challenge 9: Overcoming Imposter Syndrome
Research shows that around 80% of finance professionals suffer from Imposter Syndrome during their career, typically during board-level interactions whilst performing their first CFO role. This creates a gap between how others see you and how you feel inside, causing you to lack confidence around senior people, dwell on decisions and try too hard to impress. You need to recognise the symptoms early and develop strategies to overcome their negative impact.
Challenge 10: Feeling overwhelmed with tasks
It is no surprise that many first-time CFOs feel overwhelmed with tasks! You suddenly encounter many new challenging finance responsibilities, whilst concurrently leading multiple business operations and responding to a wide range of unpredictable complex issues. Even the top performers can find this a daunting prospect, particularly within an ambitious high growth business. You need to surround yourself with the best possible people and appropriately delegate your responsibilities quickly.
Summary: Successfully Deliver Your First CFO Role
Delivering your first CFO role can be a challenging but incredibly rewarding experience. By understanding the challenges that you will face and putting together a plan to overcome them, you can enjoy a successful and lucrative career as a high-performing CFO.
GrowCFO offers a popular six-month CFO Programme to help you deliver success within your first CFO role and to address each of the above challenges. During this programme, you will learn from professional mentors with significant board-level CFO experience and will benefit from a valuable peer support network of fellow finance leaders.
Here are our most popular GrowCFO activities designed to help first-time CFOs:
1.       Join a cohort group of around six to eight finance leaders in our six-month CFO Programme.
2. Engage a professional mentor with ten years of CFO board-level experience.
3. Read the free guides or watch the replays of the nine most common Finance Leader Challenges to overcome your biggest personal challenges.
4. Join as a GrowCFO Premium member for instant access to hundreds of online lessons, workshops and webinar recordings. Not a member? Sign up here. Already a free member? Upgrade here.
5. Complete the GrowCFO Competency Framework and benchmark your 45 CFO skills ratings against your most relevant peer group to identify your skills gaps.
6. Access the GrowCFO Fundraising Simulator to gain your first experience of leading a real-life fundraising process as the finance leader.
7. Ask your GrowCFO finance leader community for support within our online Forums.
8. Join our Future of Finance workshops to keep up with the evolution of your CFO role.
9. Provide your team with access to GrowCFO for Finance Teams so that you can develop their skills and delegate your most time-consuming tasks.
For aspiring CFOs, our Future CFO Programme will prepare you for landing your first CFO role.