#38 Technology Driving Culture in Finance with Mike Whitmire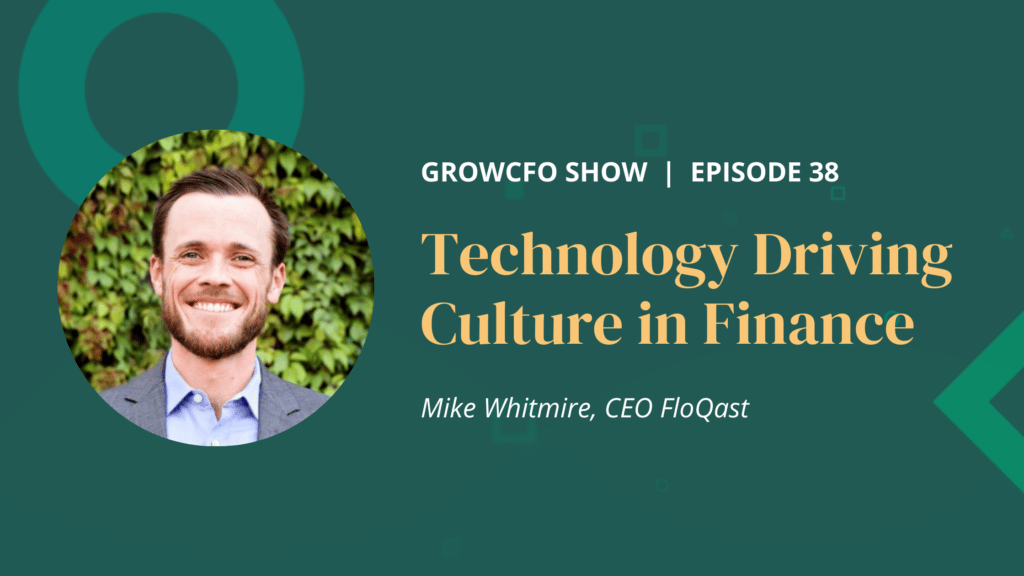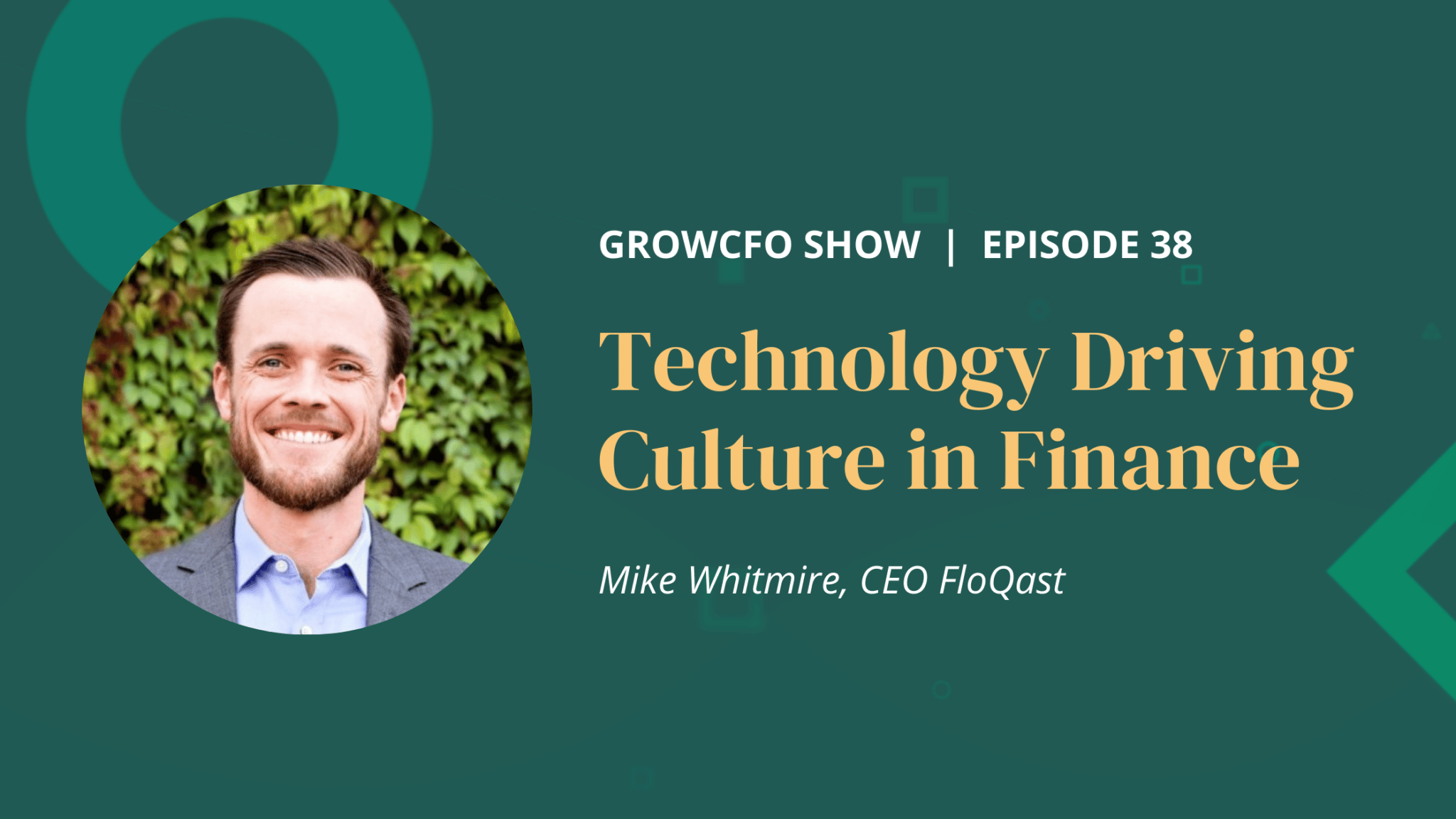 Mike Whitmire is CEO and founder of FloQast. He's based in Los Angeles and is a CPA turned Entrepreneur. Mike loves building software that helps accountants go home early. Mike and Kevin catch up to find out how you can use technology to improve the culture in your finance function.
About Mike Whitmire
Mike founded FloQast in 2015, but it isn't the first venture he's been part of. He was previously senior accountant at Cornerstone OnDemand during their successful IPO. His earlier background is at Ernst & Young where he started as an auditor and specialised in working with media companies in the LA area. Kevin thinks this was a ploy to get himself on screen in some major production or other!
What is FloQast?
FloQast is the leading provider of accounting workflow automation created by accountants for accountants to work smarter, not harder. By automating common accounting workflows and helping to streamline and make them more efficient, FloQast is the place where accounting teams want to work so they can focus on what matters most, even when that's just going home on time.
What does Mike Whitmire look for in a CFO?
FloQast are currently recruiting a CFO to work alongside Mik. I asked Mike what he thought made a good CFO and what skills he's looking for. He gave me a great insight. Mike recognises 3 types of CFO, all of which are good. He wants one particular type. Listen in and find out why?
Technology driving culture
Mike Whitmire is passionate about people, and believes technology needs to support the workforce and make people feel part of the team. He understands that millennials really want to know how they fit into the big picture. Having an engaged workforce is important, and creating a great team and culture are core parts of this. FloQast introduces a transparency into the finance team, everyone sees what everyone else is doing and it introduces a new dynamic. Peer pressure! Mike explains this in far more detail in the audio recording.
Find out more about GrowCFO
If you enjoyed this podcast you can subscribe to the GrowCFO Show with your favourite podcast app. The show is listed in the Apple podcast directory, Google podcasts and many others.
GrowCFO is a great place to extend your professional network. You can join GrowCFO as a free member today and take part in our regular networking events and webinars.
Premium members also have access to our extensive training centre. Here you can enrol in our flagship Future CFO or Finance Leader programmes.
You can find out more and join today at growcfo.net
Podcast: Play in new window | Download