Power BI for Finance Course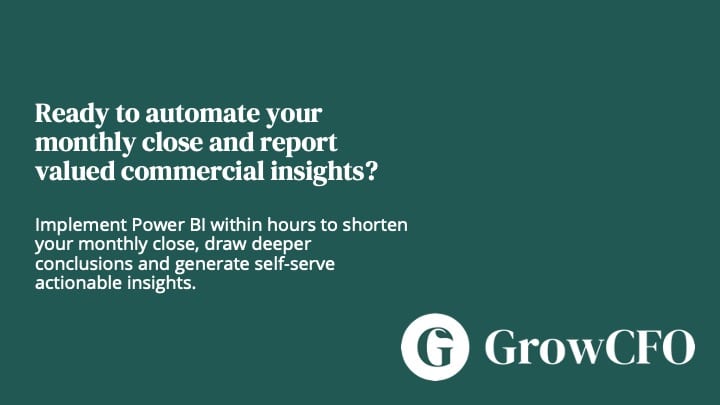 Power BI for Finance Course
The Power BI for Finance Course is delivered in a boot camp format, consisting of two half day workshops, alongside video based learning. 
Power BI drives a flywheel. It can free up time to reinvest in productivity initiatives and more automation, in turn creating more time for higher valued tasks, whilst also improving the quality of work and level of powerful commercial insights.
A small time investment to embed Power BI into your month-end reporting will save you significant time in perpetuity by automating manual processes, reducing errors and removing unnecessary elements of business partnering. The time saved can be redeployed to adopt Power BI into higher valued tasks, such as big data and business intelligence.
Power BI is built into the Microsoft ecosystem and shares similarities with Excel, making it easy for finance team members to adopt. Microsoft is the leader in Business Intelligence (per Gartner) and Power BI will likely become the industry standard. It offers a complete solution to combine, transform and utilize financial and non-financial data from many sources by performing advanced, standardized calculations, to create an array of powerful visualizations.

Power BI's reports and visualizations, once created, are quick to update, freeing time for analysis and insights. Finance can share reporting with a wide range of stakeholders and define access by user, raising security. Users can self-serve on reporting to explore insights themselves further, freeing up valuable finance time for more strategic activities.
This Power BI for finance course is designed to help accounting and finance professionals with no prior knowledge of Power BI automate their monthly activities and report better insights. Participants will learn how to use Power BI to connect, transform and report data visualizations through live workshops, short lectures, video walkthroughs, challenging exercises, regular quizzes and a comprehensive slide deck.
Everything is broken down into simple easy-to-learn steps. By the end of the course, you will be ready to instantly implement Power BI into your monthly financial close process and generate an immediate ROI through ongoing time savings and highly valued insights.
See you on the boot camp!
Download the brochure for more information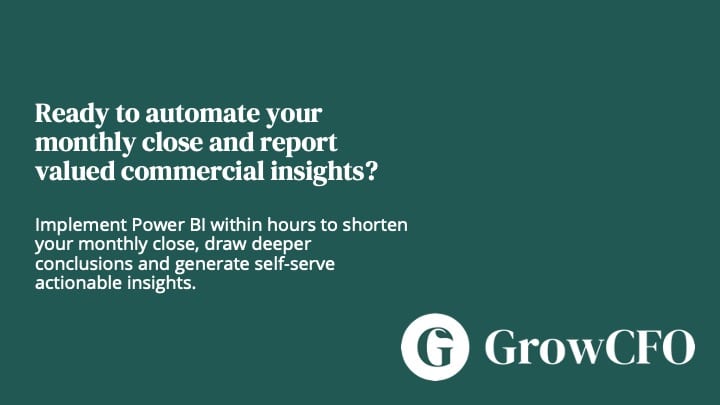 Download The Power BI for Finance Course Brochure:
The Power BI for Finance Course is delivered in a boot camp format, consisting of two half day workshops, alongside video based self paced learning. 
Workshops are usually scheduled every week at the same time of day
The next available boot camp is scheduled to start on:
Are you ready to book your place?