Finance Business Partnering Boot Camp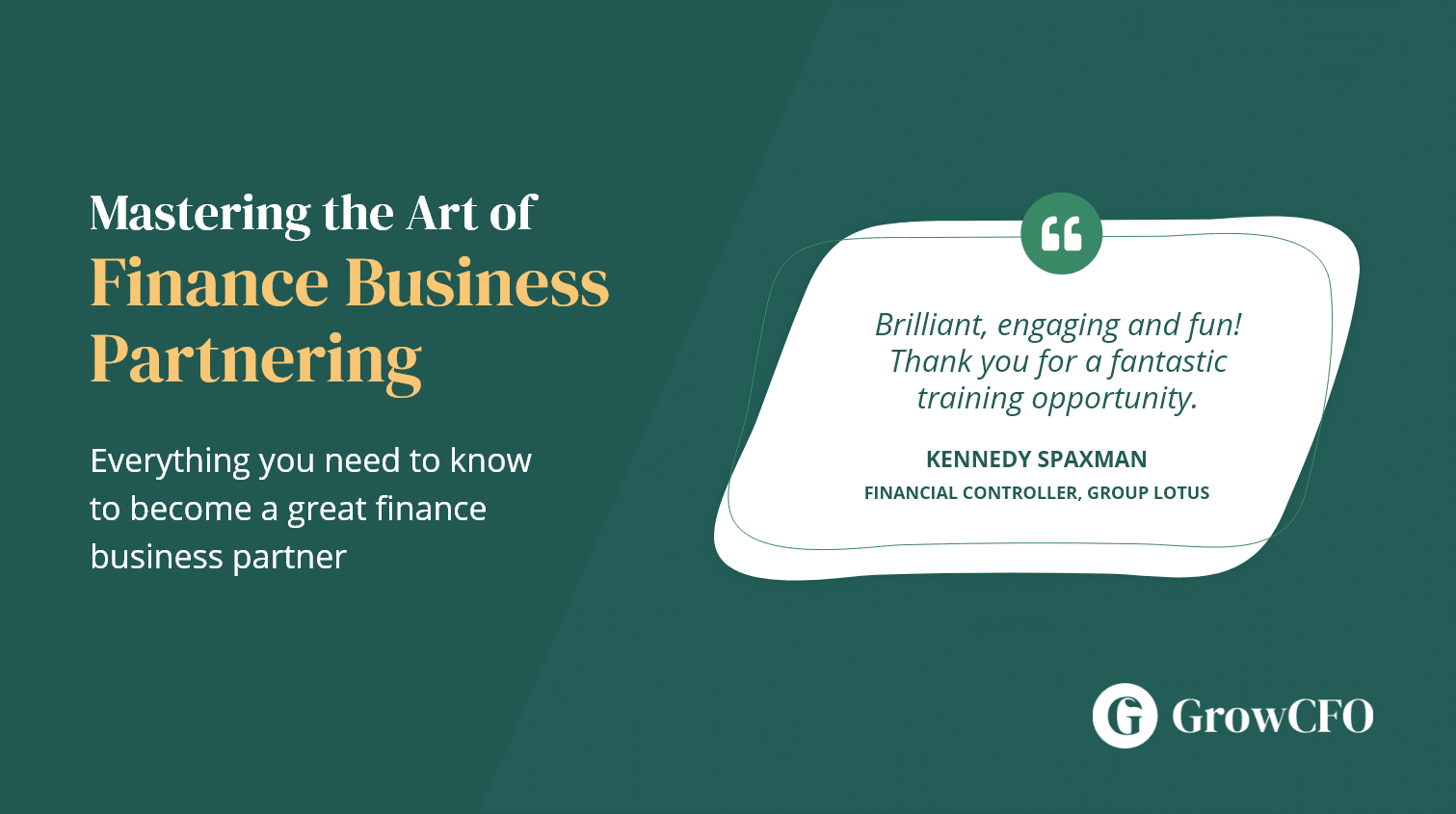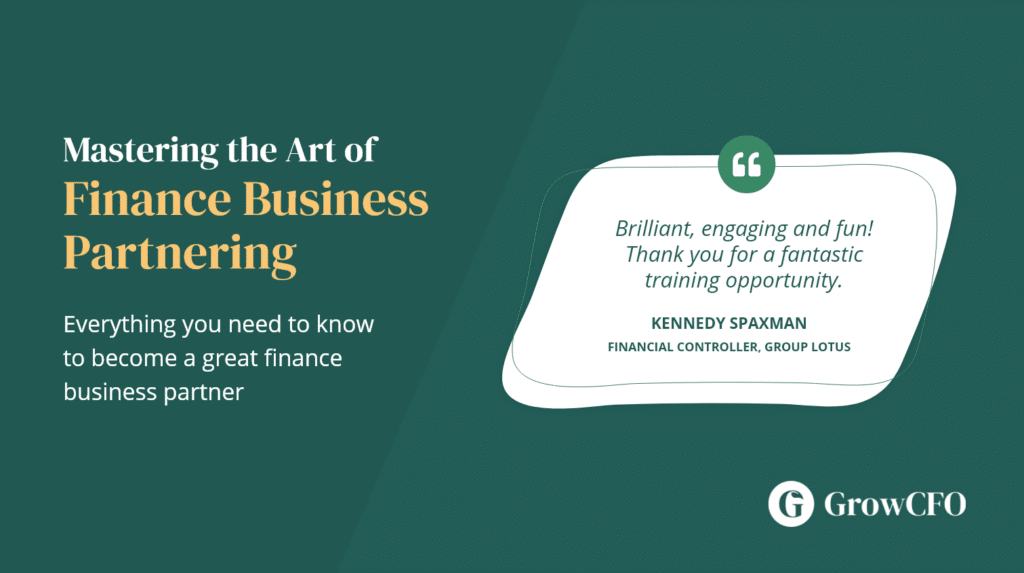 Finance Business Partnering Boot Camp
Being a great accountant doesn't necessarily make you a great Finance Business Partner (FBP). Surprised? While finance skills are essential to this role, there's much more to being an exceptional FBP than just crunching numbers.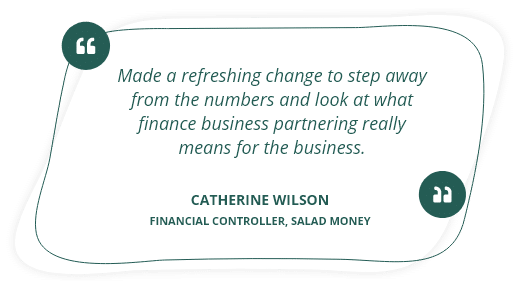 Being an FBP is about influencing decisions. This comes through developing relationships, making the numbers meaningful and delivering insights. This course is about focusing on improving your impact through partnering with the business.
People outside of finance would tell people inside of finance to do things differently if they could. They would tell them they need new and different skills like selling, presenting, negotiating, building deep relationships – even with challenging individuals – and managing conflicts.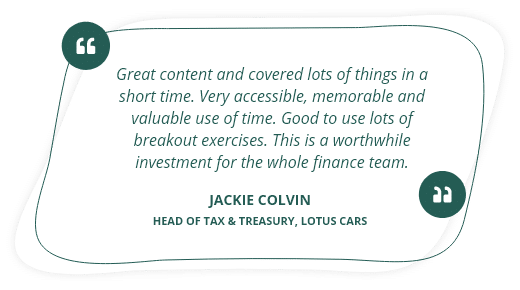 When people in finance have these skills, their careers take a different path. During this programme, you'll learn how to apply the tools and techniques of sales and marketing to your finance work, making them accessible to finance professionals.
We simplify these tactics and show you how commercial experts use them, so you'll gain a deeper understanding of how to influence their decisions. It will change the game!
Through real-world examples and experiences, you'll learn how to apply these skills in your day-to-day work.
By developing these skills, you'll set yourself apart. It'll be like you've figured out the secret sauce to fast track your finance career.
See you on the boot camp!
Download the brochure for more information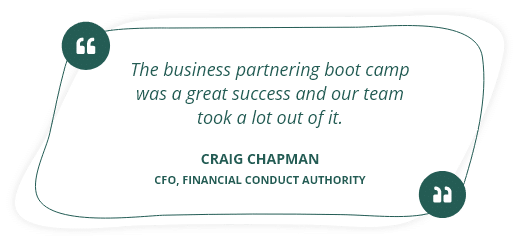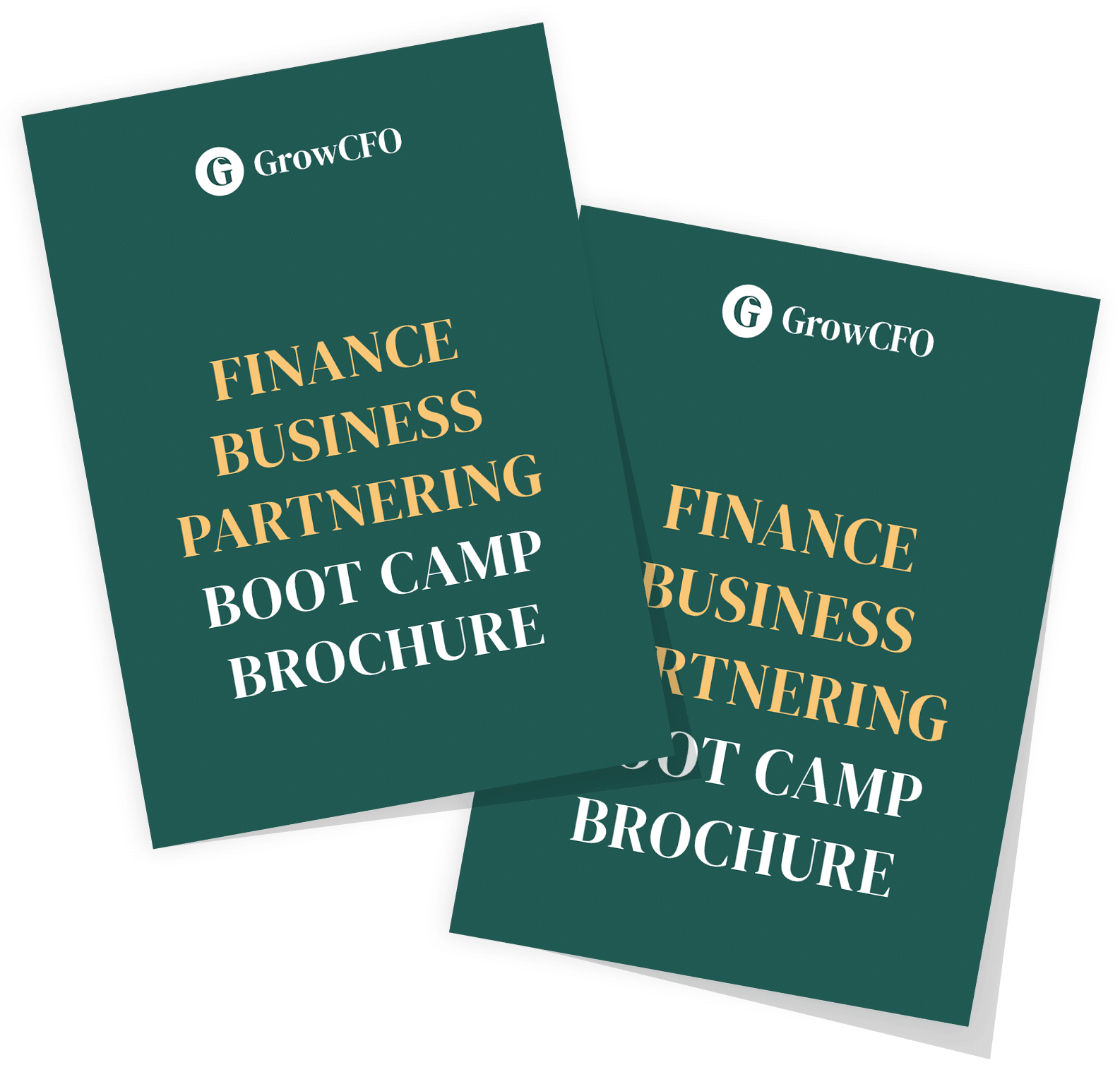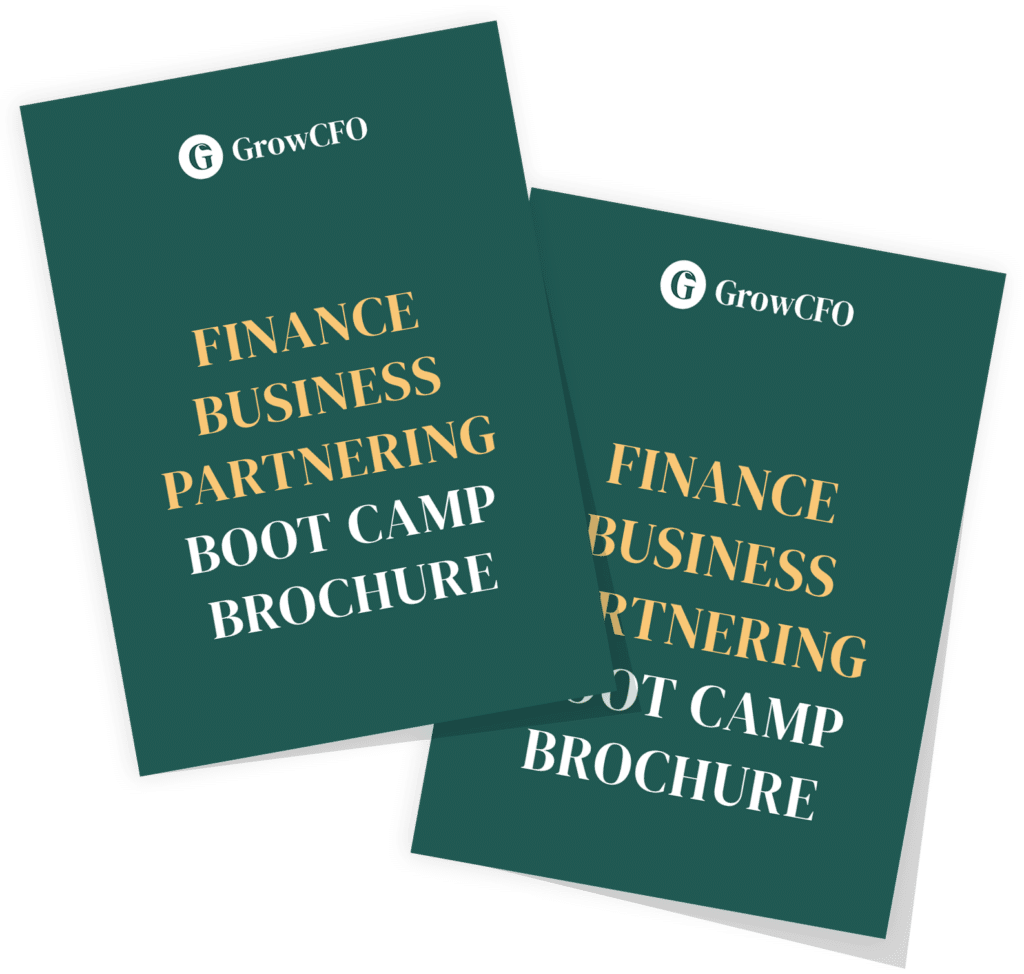 Download The Business Partnering Bootcamp Brochure:
Each boot camp consists of 7 two-hour workshops, usually scheduled every 2 weeks at the same time of day
The next available boot camp is scheduled to start on: