Finance Transformation Boot Camp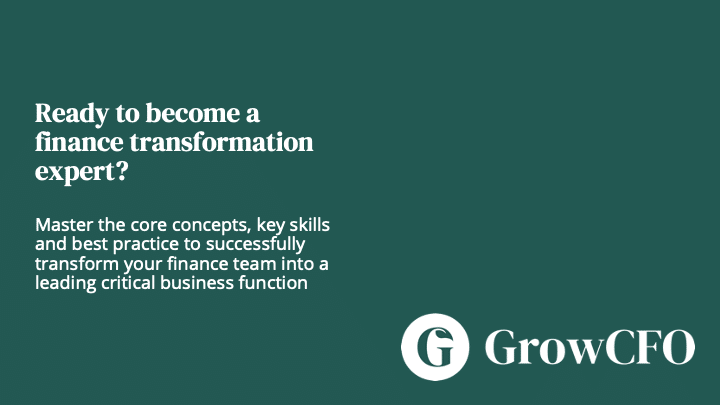 Finance Transformation Boot Camp
Before we start on our journey
It's important we agree that every finance function must constantly evolve to be recognized as a critical partner for driving performance, creating business value and delivering long-term strategy.
After all, critical business functions receive the most investment from the organization, thereby recruiting the most talented people and implementing market-leading systems.
This requires you to be ongoing innovators, acting as a catalyst for change and demonstrating your ability to successfully serve the business, both in its current form and going forward when its needs will be considerably larger and more complex.
The thing is, being a great accountant is no longer enough. You'll need to master the art of successfully designing, pitching and implementing game-changing finance transformations that elevate the role of finance throughout your organization.
You must learn fundamental skills, such as strategic planning, process optimization, change management, technology automation and data visualization.
Research shows that most finance transformations fail to deliver their expected results within the required timeframes. This can damage your reputation and leave your overworked team facing broken processes, recurring manual tasks and outdated systems.

So, this program is designed to teach you the essential skills that you've probably never been trained on during your finance career.
You'll leave this course with the tools, techniques and action plan to automate your most annoying tasks and free up valuable time to make a bigger impact within your role.
Everything is broken down into simple steps to make it super easy to develop your master plan and bring it to life within your real-world finance function.
See you on the boot camp!
Download the brochure for more information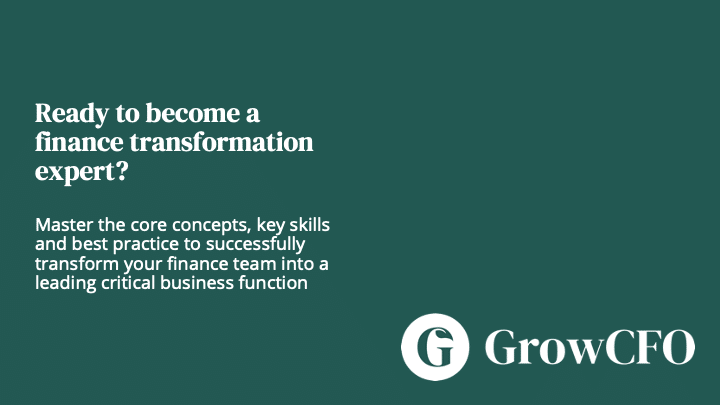 Download The Finance Transformation Bootcamp Brochure:
Each boot camp consists of 7 two-hour workshops, usually scheduled every week at the same time of day
The next available boot camp is scheduled to start on:
Are you ready to book your place?