#116 The State of the Funding Markets in 2023 with Ercole Manzi, Partner and CFO at EM Consultant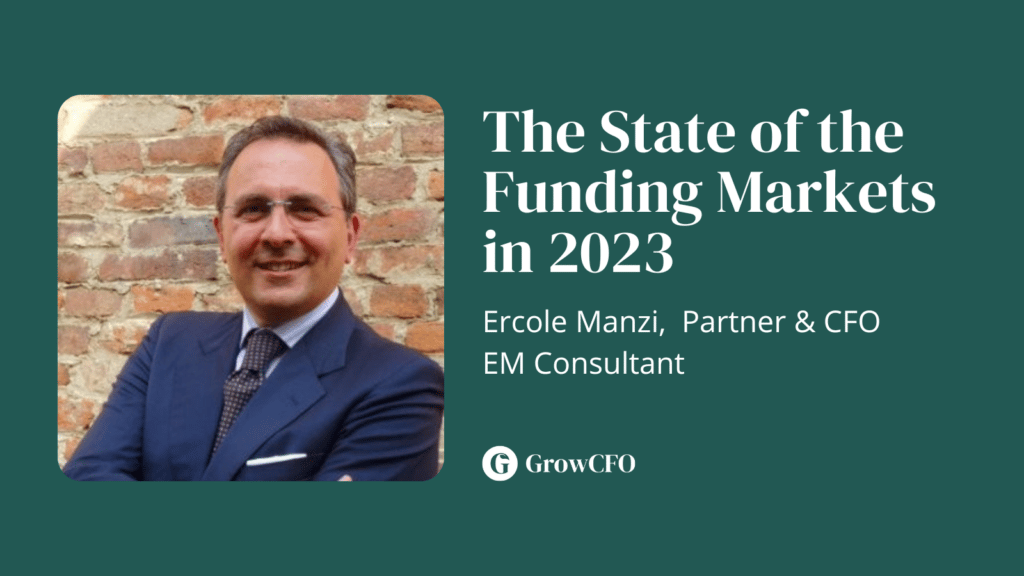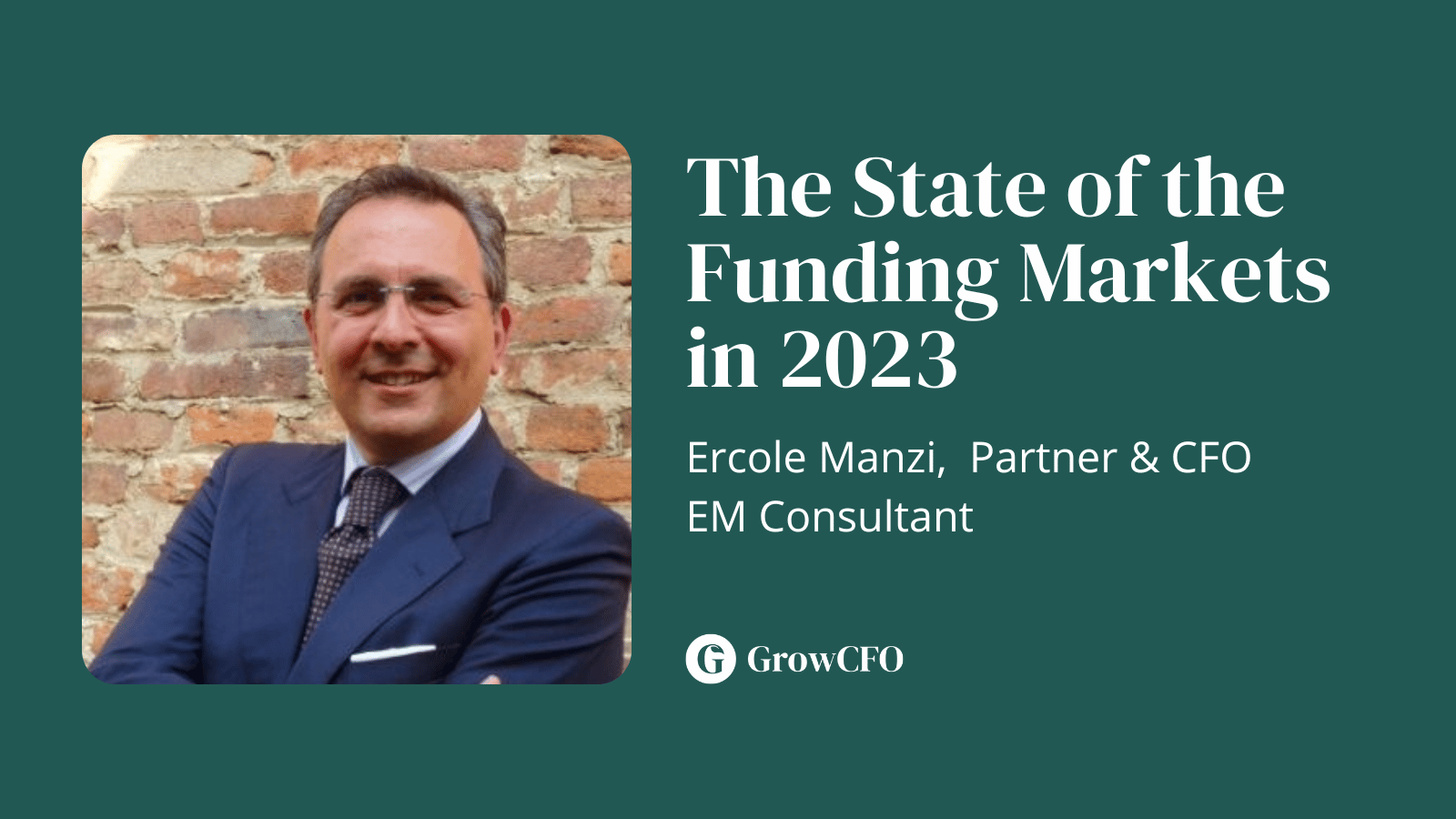 Ercole Manzi joins Kevin Appleby on The GrowCFO Show to discuss the state of funding markets in 2023 and what this means for your business.
Ercole Manzi helps Fin/Tech start-ups to raise funds, improve their valuation reduce tax and funding costs. He has worked in Shenzhen, Milan and London. This gives him a great understanding of the funding markets and he provides some great insights into what might happen in 2023 as the availability of funding reduces.
We've already seen the impact of reduced funds in the episode we recorded with Christoph Iwaniez at the bitcoin bank Nuri, and how that stretched his skills as a CFO. In this episode, Ercole tells us other ways CFOs will need to respond to the potential scarcity of funds. Ercole believes that managing risk will be more important in the coming months and years.
Ercole Manzi has been working with emerging tech companies in China, and that experience has given him a different outlook. He explains more in the interview.
Links
Timestamps
0:11 What is the state of the investment market in 2023?
4:09 What are the main things that he's focused on now?
7:17 What lessons did you learn working with tech companies in China?
10:52 Risk must be at the top of the CFO's agenda for any tech company.
14:53 Ercole Manzi advises that you shouldn't delay in securing your next round of investment.
18:10 What is the definition of a payment startup company?
22:45 Where do you think talent development is going at the moment?
26:27 Global experience is going to be more important than ever.
29:51 When times get tough, one of the first things that usually gets cut is the training budget.
Podcast: Play in new window | Download