#152 So You Want to be a Fractional CFO? With Tom Schultz Author and CFO at NextGen CFO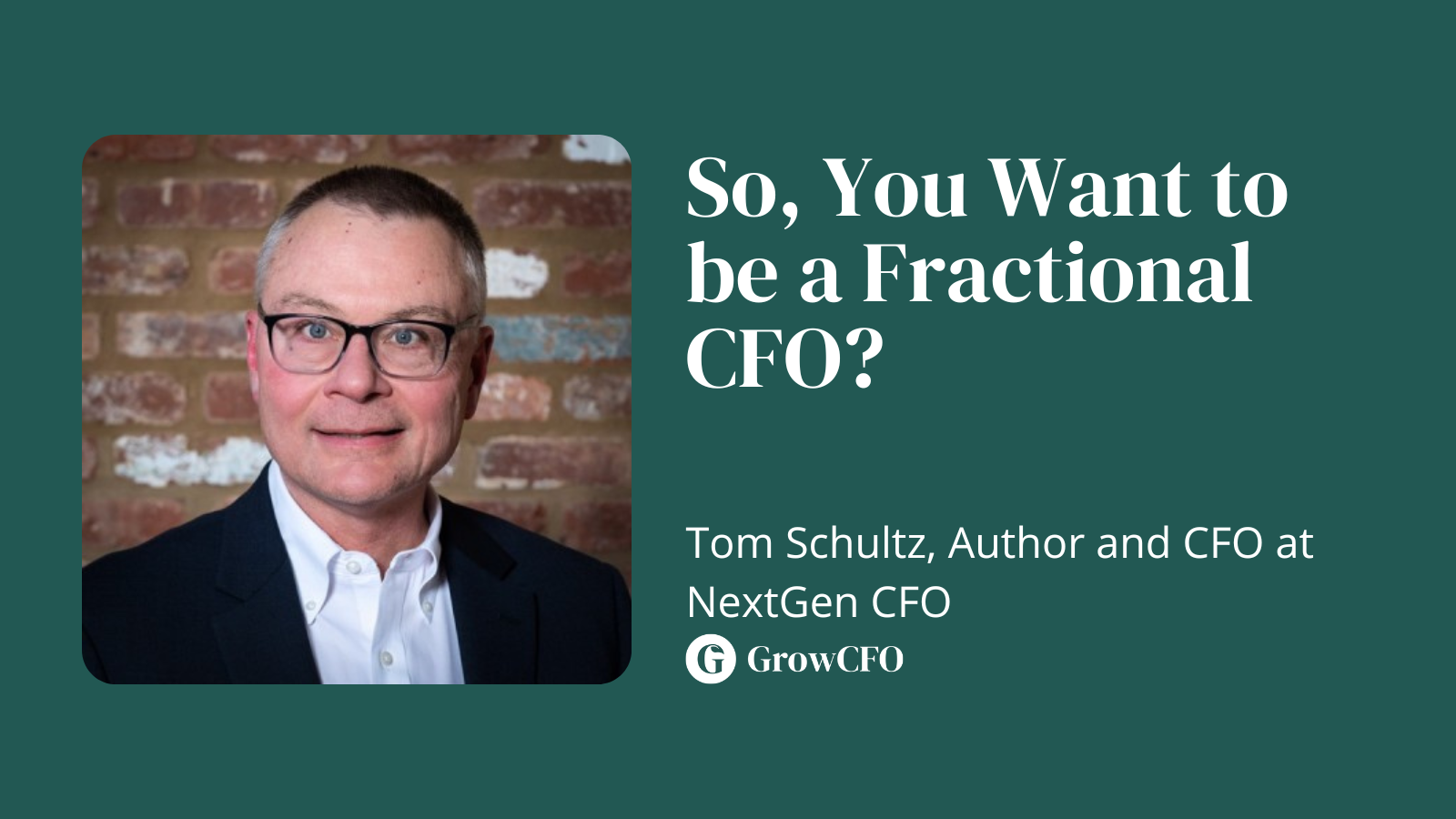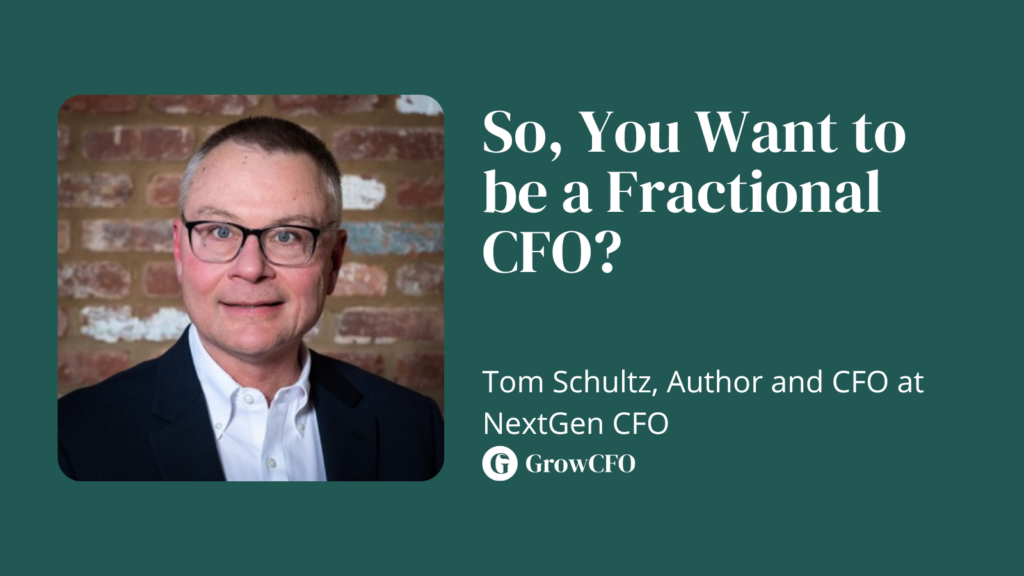 This episode features Tom Schultz, author of the book "So You Want to be a Fractional CFO?". Tom shares his story of how he accidentally got into fractional CFO work in 2006 after helping sell the company he worked for. He discusses building his business through referrals from his network and eventually forming a firm called Next Gen CFO with 18 fractional CFOs. Tom provides advice on how to build a referral network and develop fractional CFO business. He also discusses how the book came to be written to help others entering this field. The book is available on Amazon and provides guidance for those considering or new to the role of fractional CFO.
Tom formed NextGen CFO in 2010 with another fractional CFO he met. They decided to combine forces to be able to handle more referrals and pass clients to each other if one was too busy. They launched with just the two of them. Another established firm was looking to enter their area, so they grew to five people to establish themselves first. Since then, they have continued growing, with 18 fractional CFOs serving around 70 clients. Forming the firm provides stability since no one person loses their whole paycheck if a client leaves, and it's less impactful than if they were solo practitioners.
Links
Timestamps
Introducing Tom Schultz. (0:11)
Becoming an accidental fractional CFO and managing multiple clients. (4:43)
Fractional CFO role and relationship building. (9:46)
Building a network for business development. (13:54)
Building a successful fractional CFO business. (18:16)
Fractional CFO roles and market demand. (22:39)
Find out more about GrowCFO
If you enjoyed this podcast, you can subscribe to the GrowCFO Show with your favourite podcast app. The GrowCFO show is listed in the Apple podcast directory, Google Podcasts, Spotify and many others. Why not subscribe there today? That way, you never miss an episode.
GrowCFO is a great place to extend your professional network. You can join GrowCFO as a free member today and take part in our regular networking events and webinars. 
Premium members also have access to our extensive training centre and CFO Digital Toolkit. Here you can enrol in our flagship Future CFO or Finance Leader programmes. 
You can find out more and join today at growcfo.net
Podcast: Play in new window | Download