#108 How to Improve your Business Valuation with Felix Velarde, Co-Founder of AVA Acquisitions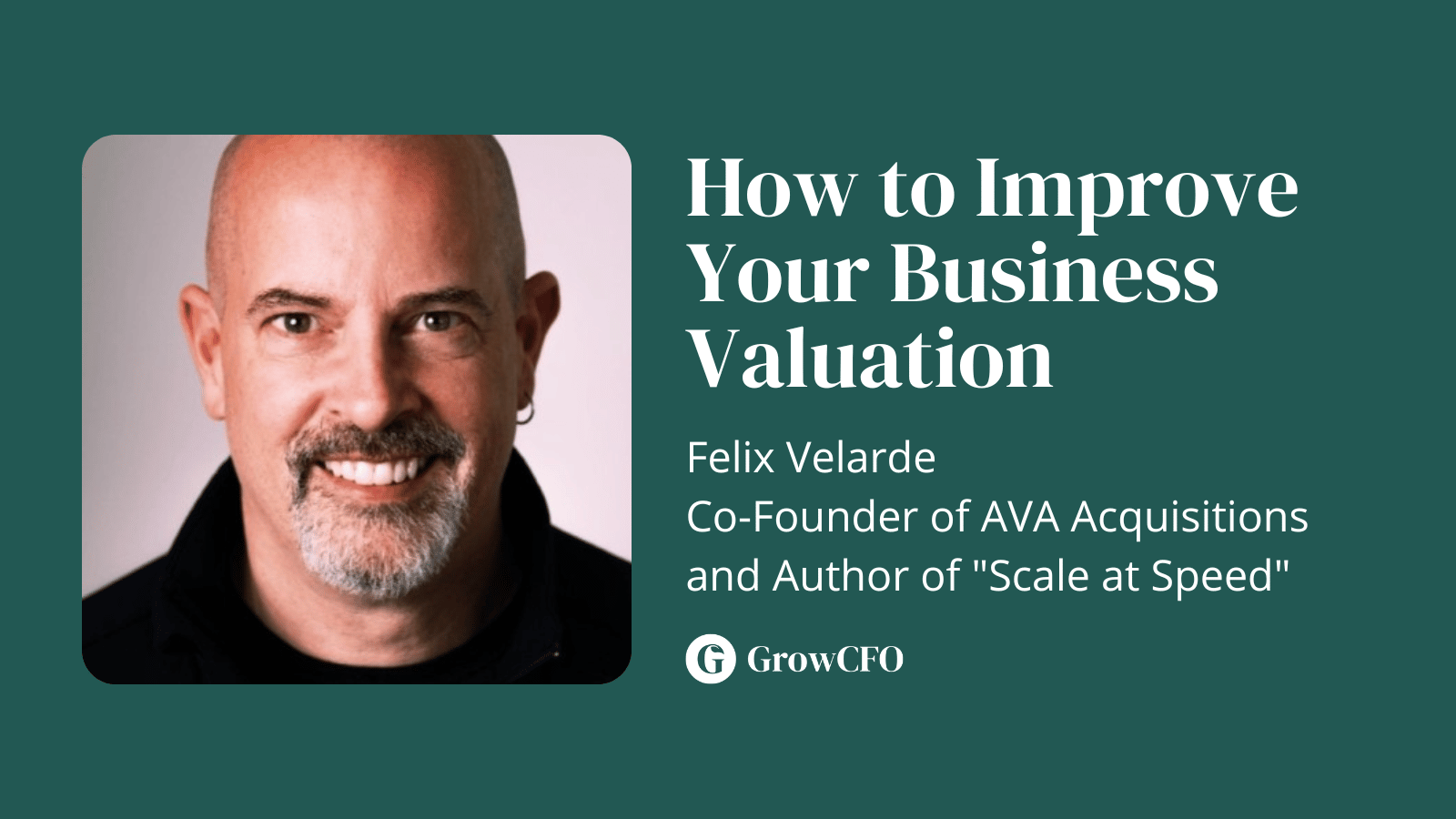 If you're looking to increase the value of your business, you're in the right place. In this episode, we will discuss methods that will help you triple your business valuation. By following the advice from Felix Velarde, you'll be able to get a higher return on investment when it comes time to sell your company. So what are you waiting for? Let's get started!
Felix Velarde is a returning guest to the GrowCFO Show. Last time we talked about the role of the CFO in a high growth business strategy. This time we focus more on the things you need to do to make sure you get the best business valuation when you sell. We talk about the factors that make a difference, and why some company values get discounted. Felix tells us about his new business AVA Acquisitions, which specialises in buying agencies growing them fast and then selling them.
The process Felix uses is laid out in his book Scale at Speed. It's not rocket science, he just applies the principles of developing and executing a good business growth strategy. He uses similar techniques to those we teach on GrowCFO's Business Strategy Bootcamp.
Links
Timestamps
0:12 Introducing Felix Velarde
4:11 Felix's new business, buying and scaling agencies.
8:09 What is a multiple of profit?
12:55 When selling an agency, you need to ensure the discount factors don't apply to your business valuation.
16:59 The problem with waiting for a couple of years is that you are introducing risk by holding your own company.
21:27 What is a 3x programme?
26:39 What are the risk factors in a 3x business?
30:33 Why 3x doesn't mean you've got to scale turnover by 3x to get the business valuation you want.
Podcast: Play in new window | Download