#96 My Journey to Become a Business Transformation Specialist with Toni Betts, Group FD at The Travel Chapter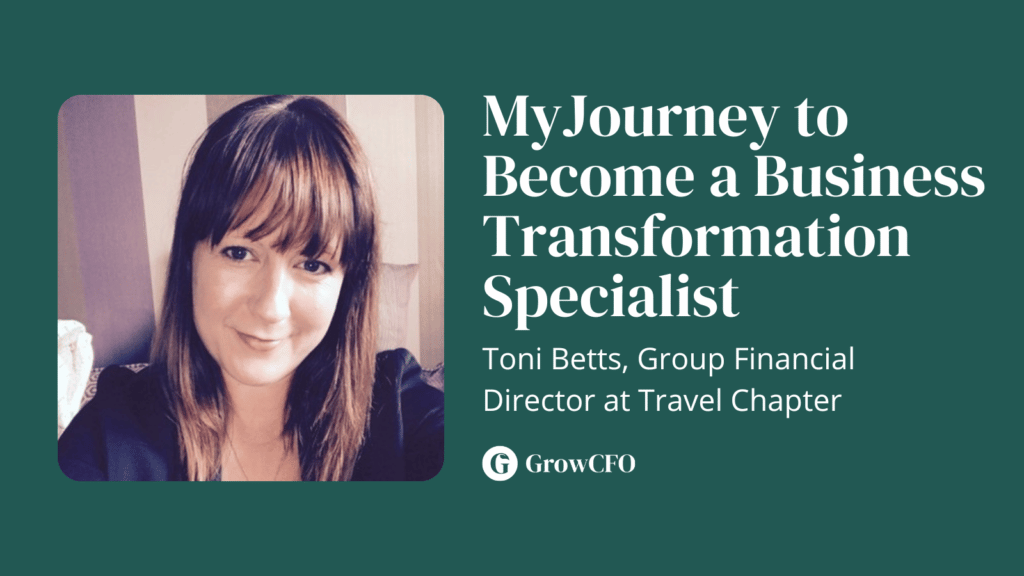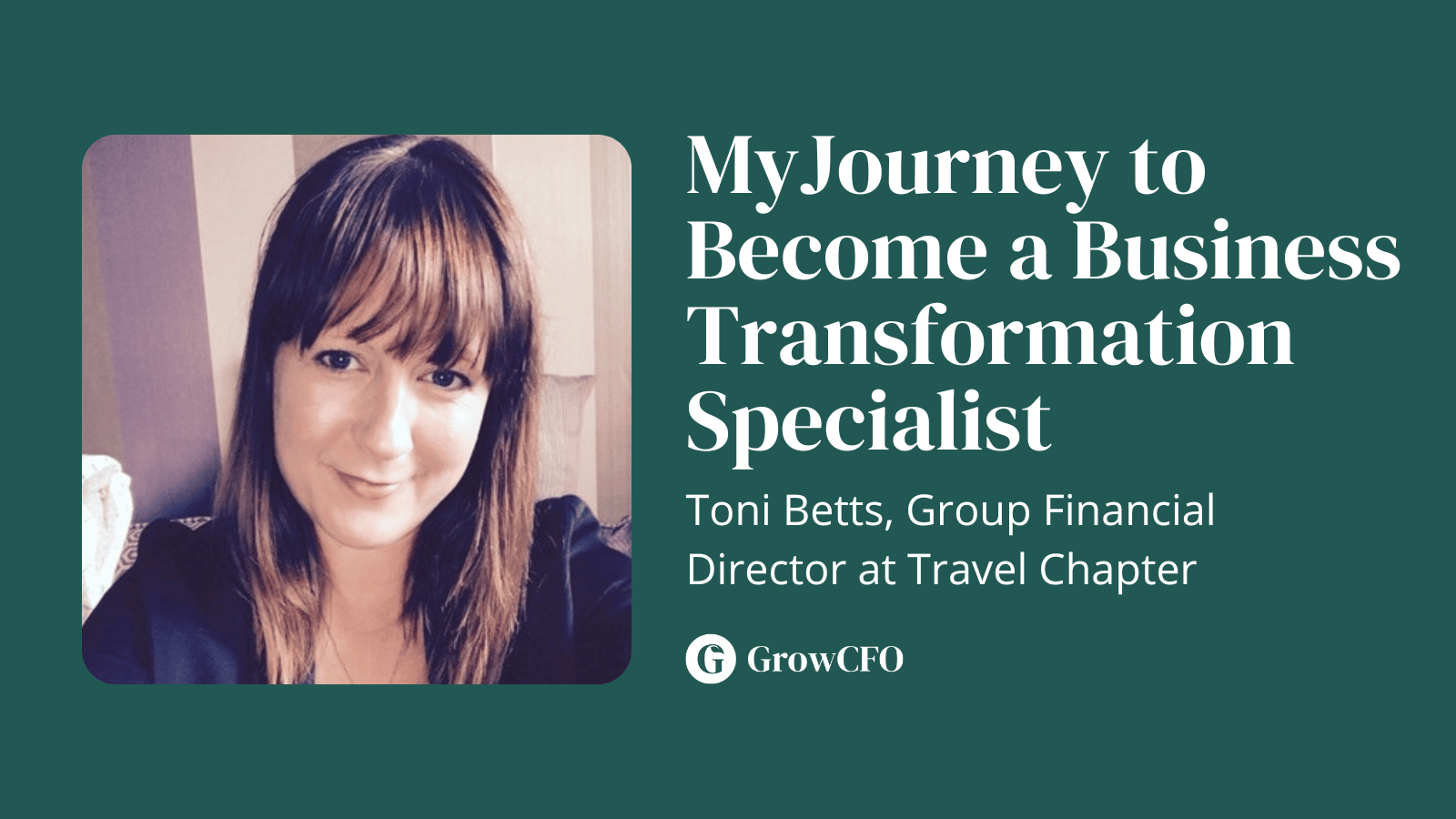 The role of a finance transformation leader is a complex one. It requires someone with great technical skills, as well as strong people skills. A successful finance transformation leader must be able to manage and motivate their team, while also being able to communicate effectively with other members of the organization. Toni Betts, group finance director at The Travel Chapter is one of those successful transformation leaders and she shares her journey with Kevin Appleby on this episode of The GrowCFO Show.
One of the most important qualities of a successful finance transformation leader is the ability to manage and motivate their team. A finance transformation is a complex undertaking that requires the efforts of many individuals. A great leader will be able to keep their team on track and focused on the goal. They will also be able to motivate their team when things get tough.
In addition to being a great manager, a finance transformation leader must also be an effective communicator. This is important because they will need to communicate with other members of the organization, such as the CEO and CFO. They will also need to communicate with vendors and other outside parties. Effective communication is essential for ensuring that everyone is on the same page and that the transformation goes smoothly.
Great people skills are essential for anyone looking to lead a finance transformation. A successful leader will be able to manage and motivate their team, while also being an effective communicator. If you have these qualities, then you may be well suited for this important role.
Links
Timestamps
01:39 Toni's new group FD role
02:04 When did you decide to become an accountant?
04:50 Qualifying in an audit practice
06:52 Toni's first role outside practice and moving on to join American Express
08:10 Being part of a great leadership programme
09:46 Stepping out of your comfort zone: You need to get comfortable with leadership skills and push yourself to use them
11:32 Susan Jeffers – Feel The Fear And Do It Anyway
12:03 Moving on from American Express
15:09 Becoming a finance transformation expert
16:43 Learning from experience
20:24 Some of the practical challenges of transforming finance teams
24:14 Technology is forcing finance to change
25:03 What advice would you give other finance leaders?
27:42 Personal Awareness and feedback from others
29:01 The importance of how you present over what you are presenting
30:45 What does Toni Betts do to avoid stress and burnout?
32:37 What's the biggest challenge in your new group FD role?
Podcast: Play in new window | Download