#155 Winning the 2022 Africa CFO ESG Award with Prudence Muchinouta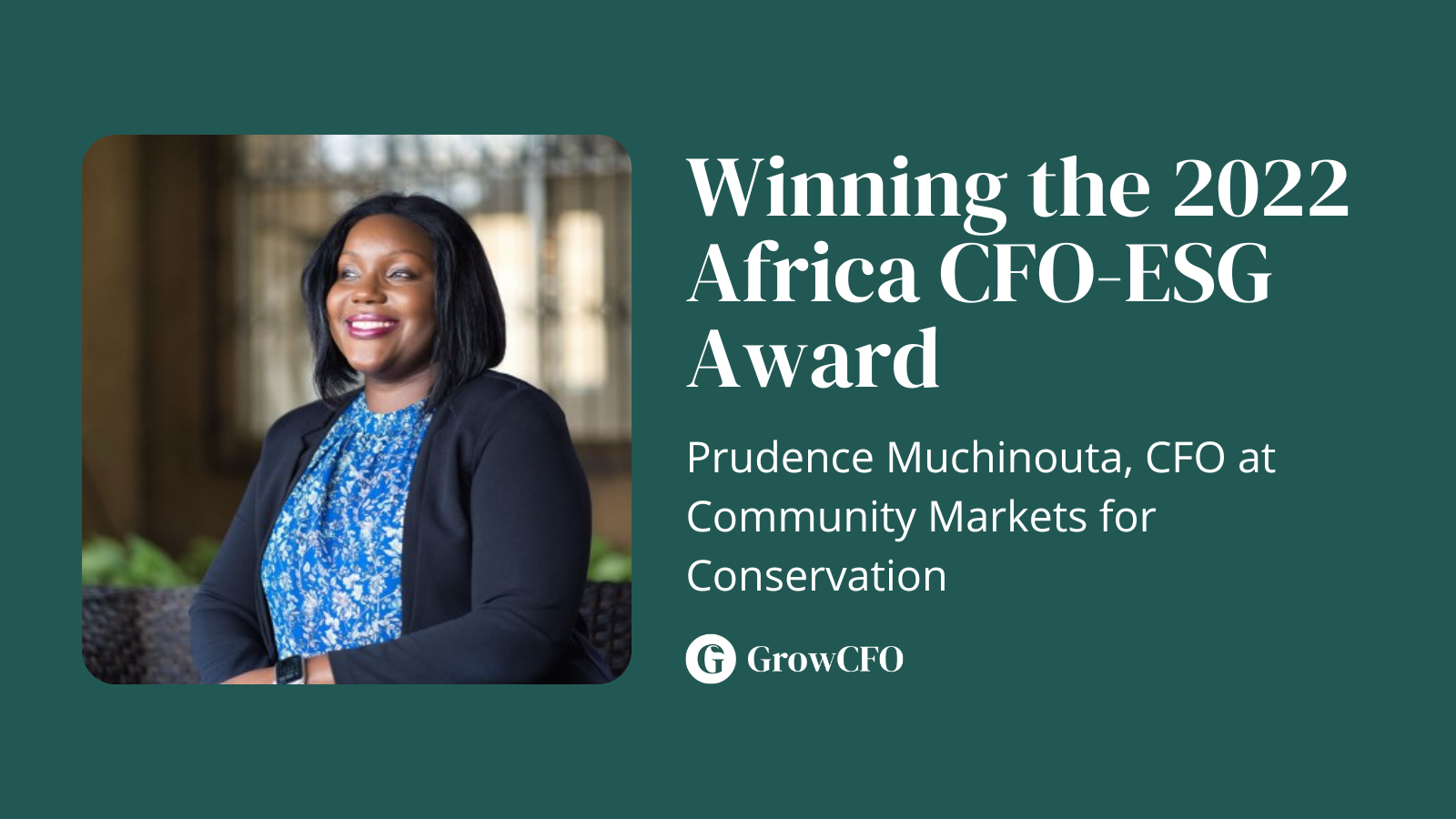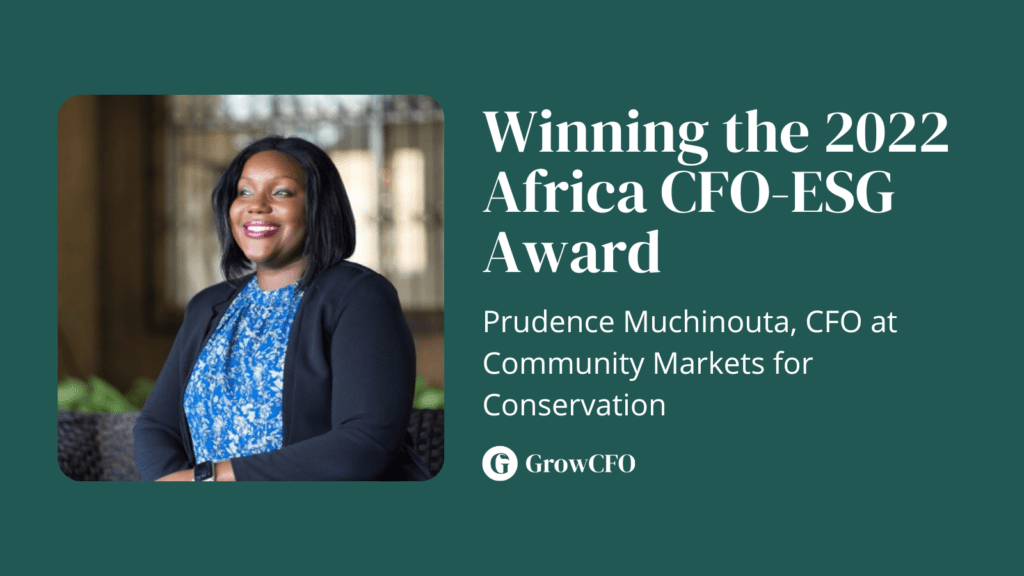 Prudence Muchinouta, CFO of Community Markets for Conservation in Zambia, discusses her journey from her roots in Zimbabwe to becoming a CFO focused on sustainability and ESG. She talks about the challenges of registering smallholder farmers and implementing mobile payment systems in rural areas with limited infrastructure and identification. Prudence is passionate about gender equality and discusses the ongoing challenges facing women and girls in accessing opportunities in Zimbabwe and Zambia.
Prudence talks about winning the ACCA Africa 2022 CFO ESG Award. She did not know about the nominations process and was surprised to be nominated. After an initial interview, she had to submit articles and documents about her work on environmental, social and governance issues as well as sustainability. This included her participation at COP26 where she submitted a letter presenting her perspectives. She went through multiple interviews as part of the selection process against two other strong finalists. Winning the award was a surprise and made her cry on the day, as finance professionals rarely receive such recognition. It has significantly impacted her career and visibility in working on ESG and sustainability issues from a finance perspective.
Prudence highlights how gender inequality remains a challenge in Zimbabwe and Zambia. In rural areas, girls often only receive education up to a certain level before being married off. Their bride price also supports the education of boy children. While opportunities are more equal in professional circles, discrimination remains. As the only female executive in her organization, Prudence faces pushback when advocating for the "feminine" perspectives that contribute to their strategies. Employers also often prefer to hire male graduates over females, assuming women will take time off for families. While laws require accommodation, internal biases remain. Prudence feels more discrimination is faced by underprivileged women and girls beyond the towns and cities. Economic challenges also exacerbate issues of unequal access to opportunities.
Links
Timestamps
Introducing Prudence Muchinouta (0:11)
Career progression from financial reporting to CFO in the telecom industry. (4:27)
Sustainable agriculture and financial inclusion in Africa. (10:24)
ESG challenges in Africa with a passionate advocate. (15:39)
Winning the ACCA CFO ESG Award (19:04)
Gender inequality in finance and leadership. (25:07)
Find out more about GrowCFO
If you enjoyed this podcast, you can subscribe to the GrowCFO Show with your favourite podcast app. The GrowCFO show is listed in the Apple podcast directory, Google Podcasts, Spotify and many others. Why not subscribe there today? That way, you never miss an episode.
GrowCFO is a great place to extend your professional network. You can join GrowCFO as a free member today and take part in our regular networking events and webinars. 
Premium members also have access to our extensive training centre and CFO Digital Toolkit. Here you can enrol in our flagship Future CFO or Finance Leader programmes. 
You can find out more and join today at growcfo.net
Podcast: Play in new window | Download