#70 How to Run an Event for Your Finance Team with Paul Maltby Author of The Fearless Facilitator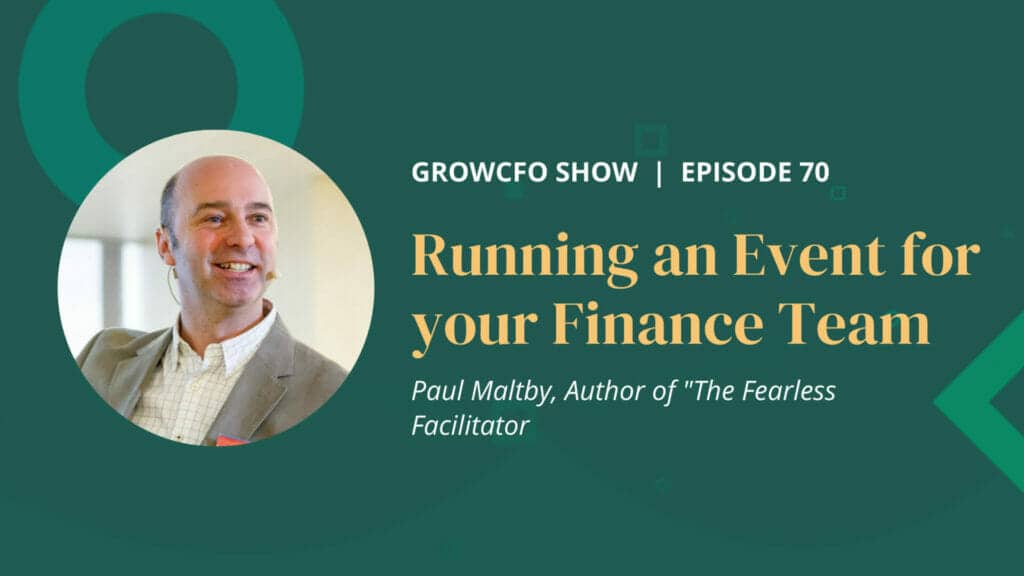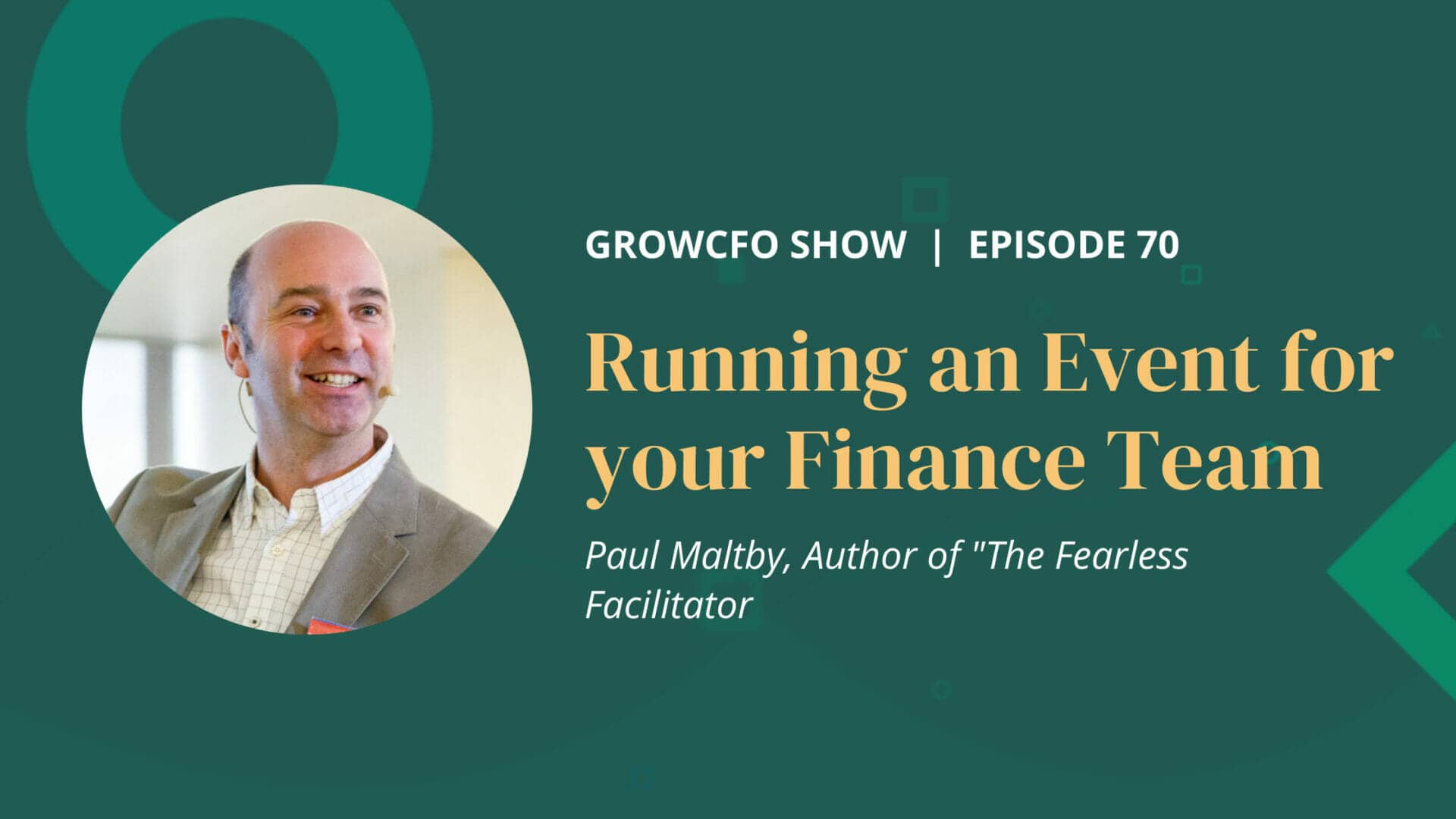 When did you last get your whole finance team together in person outside the office for a team event? Probably a long while ago. Your team has been working remotely for extended periods in the last two years. They may have started coming back to the office, but are rarely all together on the same day. Training and team development are some of the things that have suffered. You have struggled to invest the right amount of time and energy into your people's future. 2022 is the year you have to do something about it. How about a special event for your finance team?
Maybe now is time for a team away day? But where do you start? What do you cover? What exactly is the purpose? Moreover, how do you make it enjoyable, memorable and get a great outcome?
On this week's podcast, Kevin Appleby poses that question to a professional trainer and facilitator, Paul Maltby. Paul is the professional development leader for IBM Global Business Services in Europe and is responsible for running development programmes for many of the most senior people in IBM. He is also branching out with his own independent business that specialises in designing and delivering personal and team development activities. Paul has taken his many years of experience in facilitating events and put them into a book, "The Fearless Facilitator: A proven plan for leading successful meetings, dynamic workshops, and effective training events". He gives you some great advice about what to think about as you plan your finance team event. Paul talks about what to do and what not to do when you want to create a memorable experience. We also talk about handling a number of tricky situations.
Links
Timestamp
00:39 What does Paul Maltby do?
01:40 The Fearless Facilitator
03:32 The three sections of "The Fearless Facilitator" book
06:54 Facilitating in challenging situations
10:38 The deficit in finance team development
12:04 The importance of purpose
14:36 The "So What?" question
15:50 How do you create energy?
19:50 The answer is always 42
23:15 Forget the PowerPoint slides
24:42 Handling difficult questions
27:27 The finance leader developing facilitation skills
31:01 How much time does it take to plan a great event?
34:38 How GrowCFO and Paul Maltby can help you deliver your next event
Podcast: Play in new window | Download