#112 Providing FP&A as a Service to Clients with Phil Walker and Geoff Fletcher, Co-Founders of Mettryx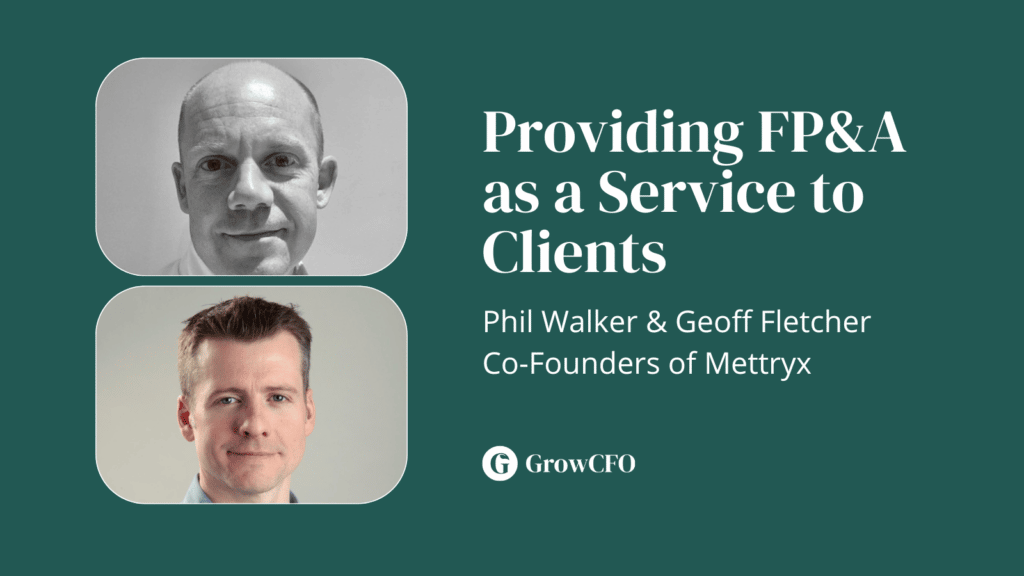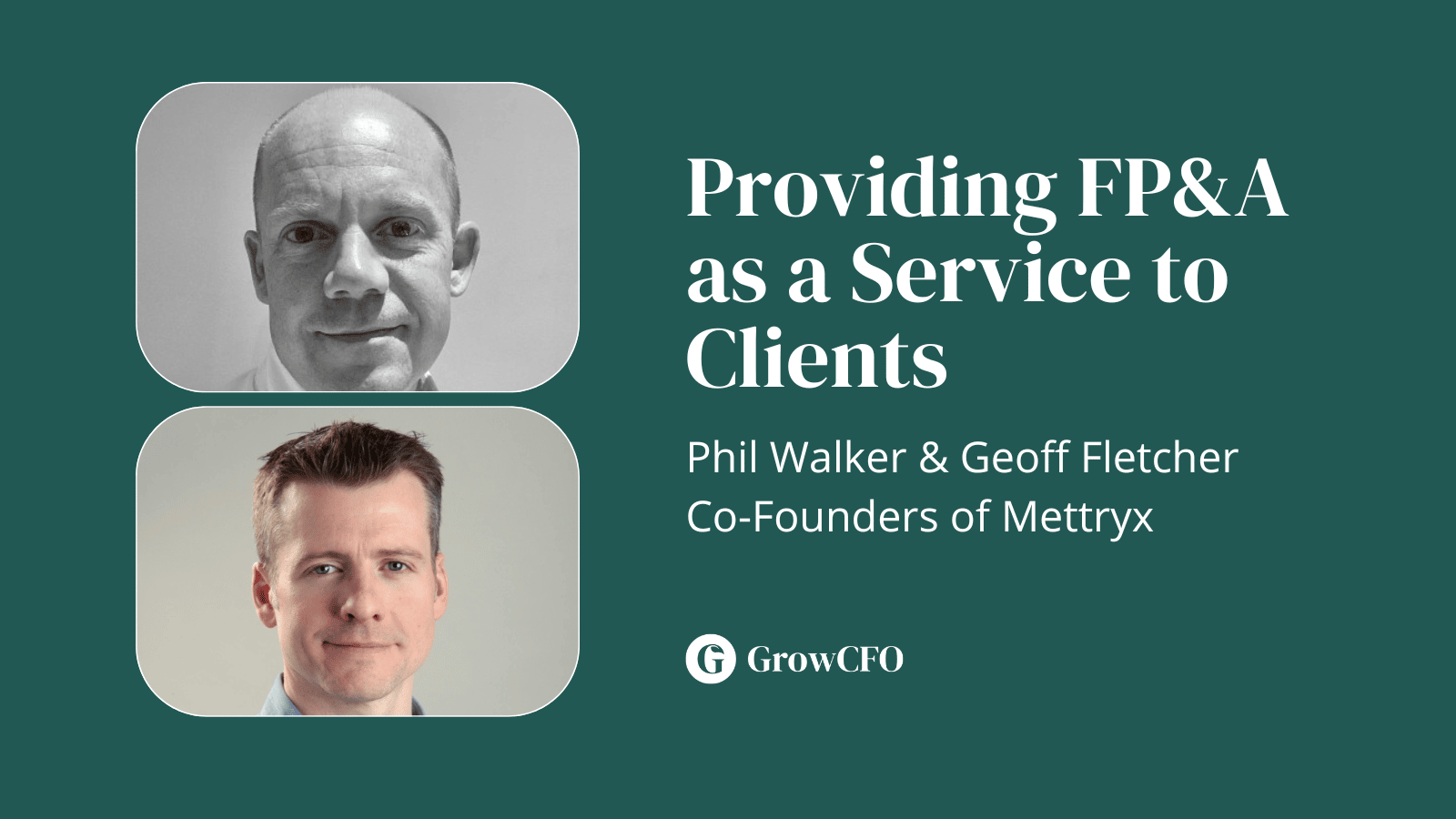 Phil Walker and Geoff Fletcher, Co-Founders of Mettryx join Kevin Appleby to discuss the significance of Providing FP&A as a Service to Clients. Geoff and Phil explain the concept behind Mettryx, and the type of company that they would generally work with.
Phil is a recent alumnus of the GrowCFO FutureCFO programme. The new business he and Geoff formed while he was part of the programme is a major change of direction for both of them and is a different approach to providing fractional CFO services.
Most finance leaders understand what FP&A is and why it's needed. Many small or medium businesses don't have the financial expertise, and can't afford full-time resources that take them beyond basic bookkeeping. Often these businesses don't even realise what they are missing out on.
Navigating growth can be a challenge for any size company. From start-up through to post investment, businesses need to be able to demonstrate a firm grasp on the financials. Strong process and controls, positive cash flow, well managed costs, healthy margins and well constructed business/financial plans. Mettryx provide on demand Finance services to support your business achieve all of this and more.
We talk about the challenges of launching this sort of business from scratch and the obstacles that Phil and Geoff have overcome and we look at where the future lies for both of them and their own business growth plans.
Links
Timestamps
0:11 Introducing Phil Walker and Geoff Fletcher.
2:36 How did Geoff and Phil get together?
5:45 The importance of FP&A as a service for SMEs.
8:18 What sort of analysis would you be doing for one of your typical clients?
10:52 How do you go about marketing your services to business owners?
16:03 Have you managed to find enough clients to fill your service up?
18:51 What apps are you using? What are the most adaptable?
21:18 How do you ensure the quality of what you're producing is producing a result to hand?
23:28 Why an offering like Mettryx makes more sense than hiring a more affordable, but less experienced accountant into an organisation.
25:17 What do you think the business will look like in five years time?
Podcast: Play in new window | Download