#68 Business Writing for Finance Leaders with Martin Booth from LeBoo Media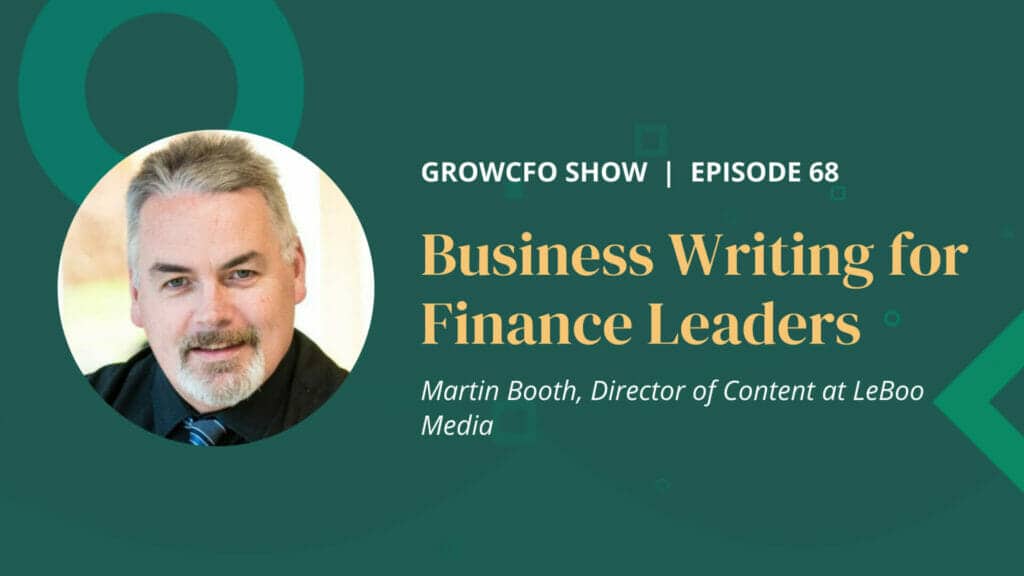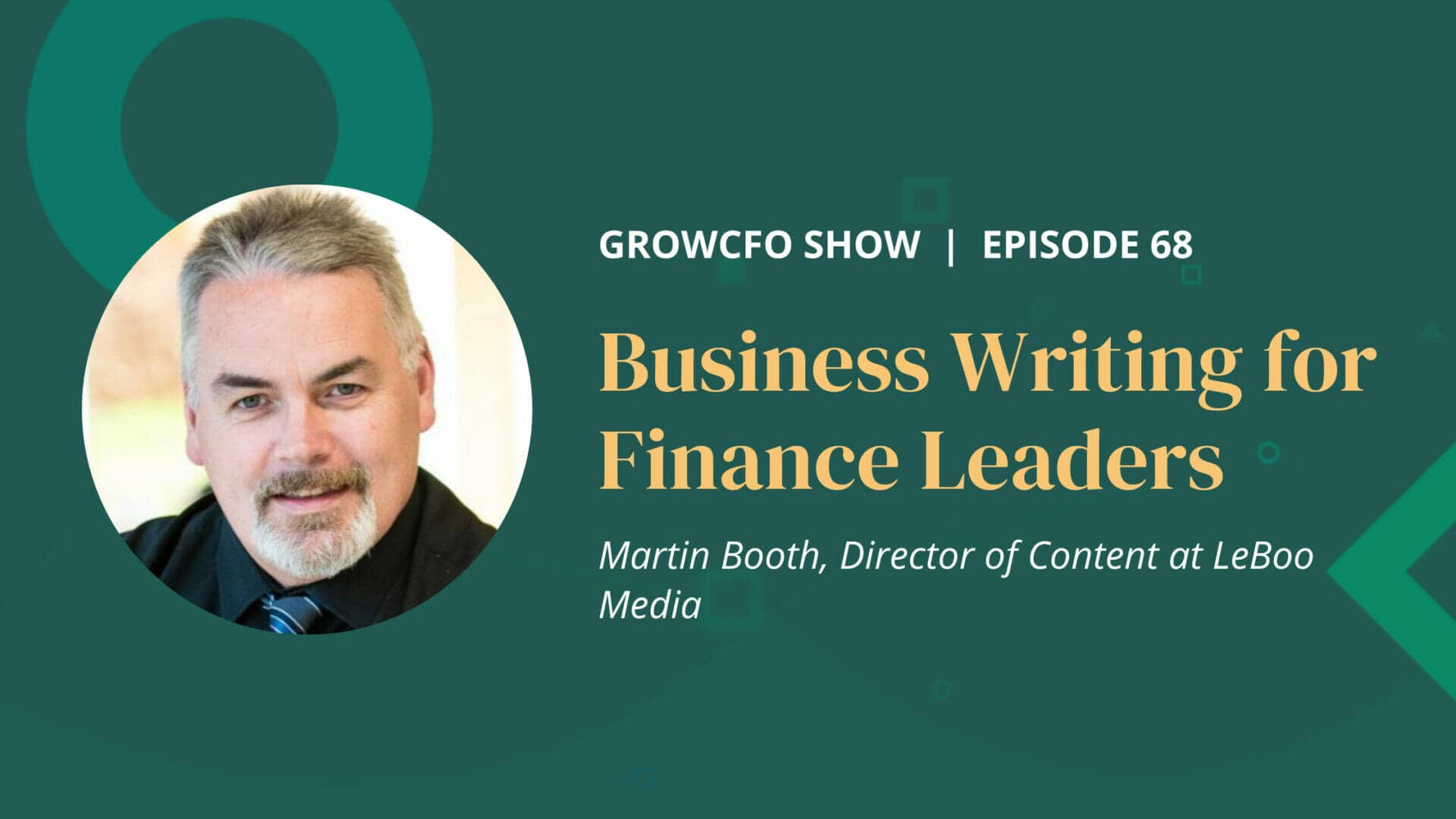 Do you struggle to write compelling reports that get the right response from the rest of your business team? Business Writing doesn't come naturally to many finance leaders. You are probably much more comfortable with an excel spreadsheet than drafting a report that needs to be persuasive and encourages others to back your arguments or take the right actions.
When you produce a finance report you aren't just articulating the numbers, you need to tell a story. You need to make the numbers come alive and turn them into something meaningful that your audience will understand. It's often not an easy task.
Martin Booth is an experienced copywriter and is the ideal person to help you improve your business writing. Martin is featured in the communications course within GrowCFO's new finance team training package. The course examines all forms of communication including sections on both powerful presentations and writing persuasive reports.
Martin spent more than 20 years on the sports desks of various national newspaper titles including The Times, the Sunday Mirror and the Daily Express. More recently, he worked in the betting industry. Martin's focus now is on creating, refining and delivering written content of the highest quality for business owners and leaders.
In the podcast, Martin tells you about the things you should avoid when you draft your next finance report. He goes on to explain to you how to create better business reports that are properly targeted to the audience that will read them. He explains that even in finance it's all about telling engaging stories to real people.
Links
Timestamp
00:43 Martin's background in sports journalism
02:18 The biggest challenge in moving from sports journalism to business copywriting
03:01 What do finance folk tend to get wrong when they write reports?
07:12 The importance of creating a persona or an avatar from your intended audience
09:38 Getting behind the numbers and saying what they really mean
10:39 Storytelling brings things to life
14:01 The importance of a good headline and first paragraph
16:23 The power of the executive summary
18:27 People don't read reports start to finish they dip in and out
19:44 Have a call to action, tell people what to do next
20:20 The importance of a good structure
22:18 Audience research
27:11 Remember that while the report is about the business you are talking to people think about "what's in it for me?"
30:15 Paul Gascoigne…..If you want to know what Gazza has to do with writing better finance reports you have to listen to the audio!
Podcast: Play in new window | Download