#46 Dealing with difficult conversations with Tony Shafar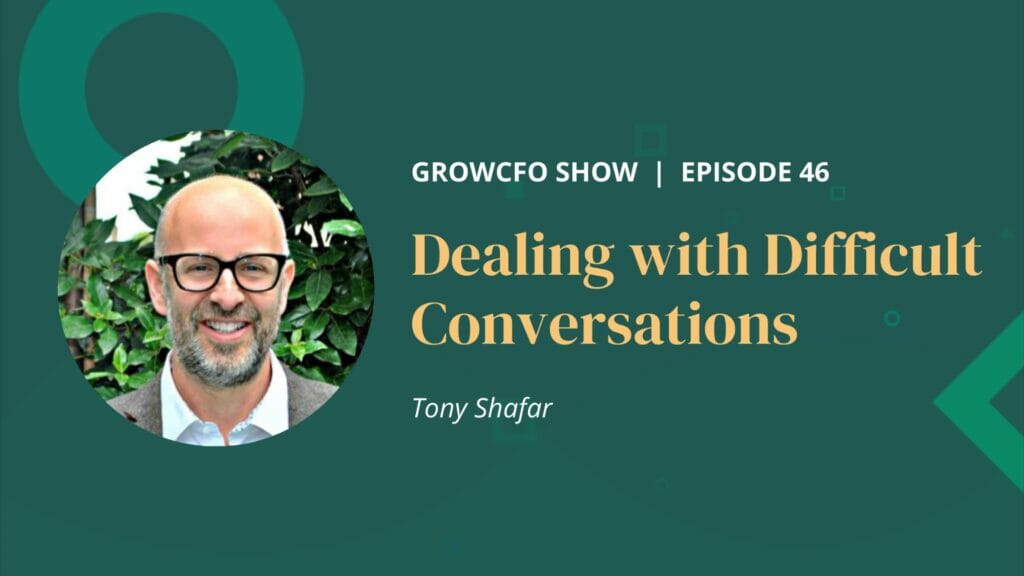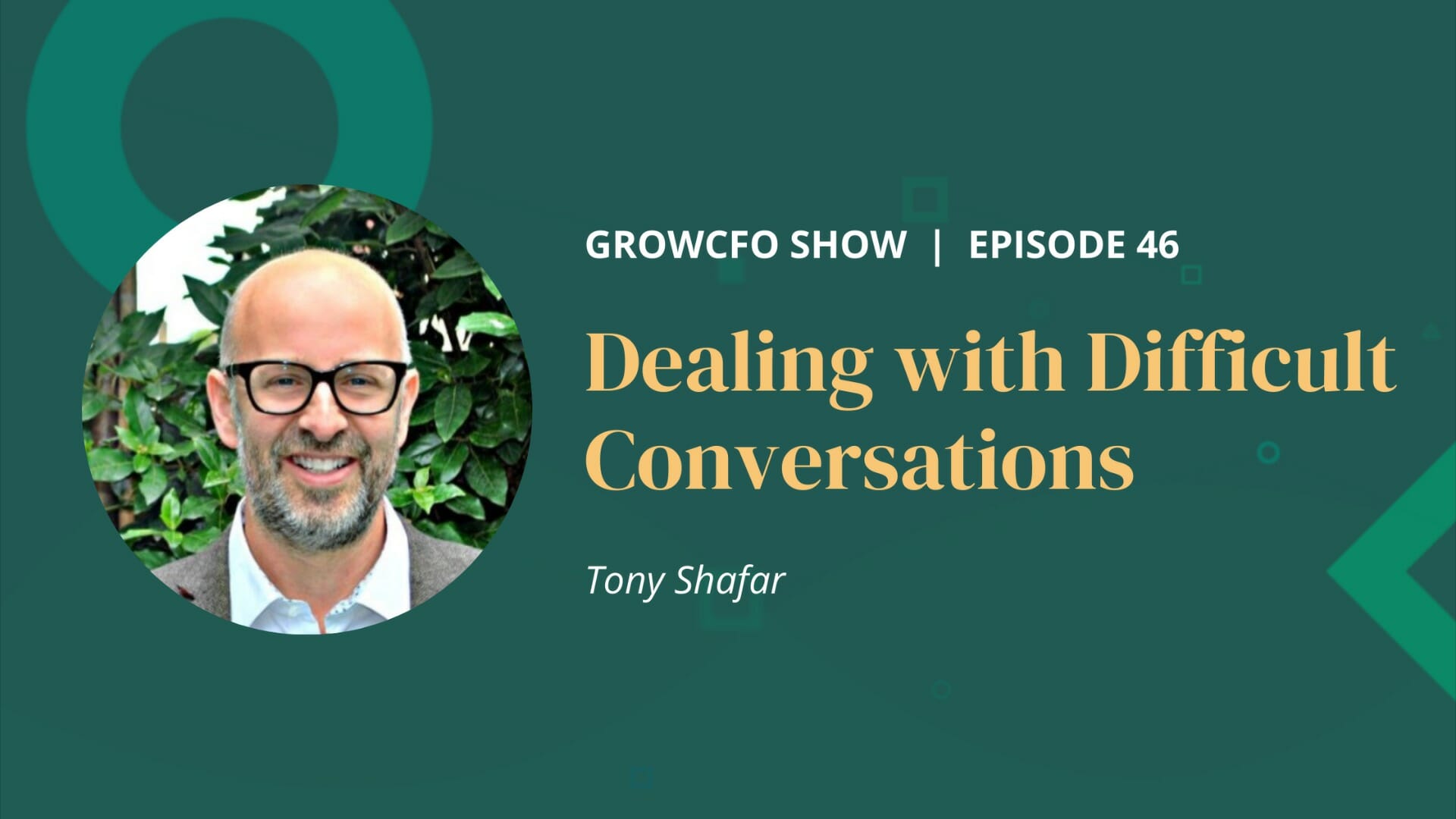 Kevin Appleby is joined by Tony Shafar to discuss dealing with difficult conversations and how you can make them less difficult.
Why do people avoid difficult conversations?
Someone may not be forthcoming to have a difficult conversation with someone if they feel they will get a negative reaction from them. Tony explains that this is usually driven by them not having done the task the way they thought it should be done.
Tony expands into how you can make someone more open to have these conversations. The main factor he talks about is if you want honesty you need to give it.
The mindset you need to have for difficult conversations
To make a difficult conversation more comfortable you need to be willing to understand from their perspective. Tony shows how this should include understanding what is stopping them from doing the task the way you want it done.
When wanting people to be more open and vulnerable you need to reflect them yourself. Sharing with your team times you have previously struggled will show them it is normal. They will, therefore, feel more comfortable sharing their problems with you.
Tony and Kevin agree that it is unrealistic to be good at everything. Showing this vulnerability will make people feel more open to giving suggestions and will invite a conversation to get other perspectives.
Tony explains that you should have the mindset that you have an idea of how it should be done but have an open mind to other ways of doing it.
The culture you create for difficult conversations
You should have a culture that everyone feels comfortable giving their opinion and that they feel as though it is valid. Tony gave a few ways you can create this open culture.
Utilise the junior members of your team. Hearing senior members talk about their ideas may leave junior members less sure in their ideas. To counteract this, letting the junior members talk first will let you hear their fresh ideas as they have less of an idea of what is right and wrong.
In conversations there may be regular people who are always vocal. Possibly have discussions within discussions to give the less vocal people a chance. You could also highlight the counter-productive behaviour that the vocal people have with them.
The finance leader's difficult conversations
Managing costs and budgets is a difficult conversation finance professionals need to have. However, Tony shows us how these can be made harder when you have to have a difficult conversation repeated and are still not seeing any action.
Tony then helps you by giving ways of making these conversations less difficult. One is allowing them to be part of the solution. Instead of telling them what the solution is going to be, go to them with the problem and ask for their solution to add a new perspective. It would also make them feel more involved in what the final decisions will be.
The difficult conversation of change
People will usually look at change by seeing what they will get out of it. This is why, Tony says, you come to them with the question of which solution would work best for you while explaining the problems they need to overcome.
This involvement makes change less forced and that they are partly responsible for the decision that was made. This makes them more likely to make it want to work.
Find out more about GrowCFO
If you enjoyed this podcast you can subscribe to the GrowCFO Show with your favourite podcast app. The GrowCFO show is listed in the Apple podcast directory, Google podcasts and many others. Why not subscribe there today? That way you never miss an episode.
GrowCFO is a great place to extend your professional network. You can join GrowCFO as a free member today and take part in our regular networking events and webinars.
Premium members also have access to our extensive training centre. Here you can enrol in our flagship Future CFO or Finance Leader programmes.
You can find out more and join today at growcfo.net
Podcast: Play in new window | Download