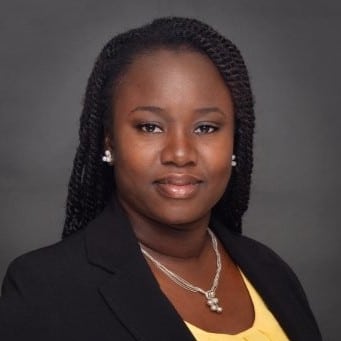 Wassia Kamon
CFO | Professional Mentor
Expertise
People leadership
Systems implementations
Cross-functional collaborations
Process improvements and automations
Strategic finance business partnering
Financial management and FP&A leadership
Corporate accounting and finance operations
Business acumen and strategic planning
Career coaching and mentoring
Public speaking
Sector Expertise
Not-for-profit
Financial Services
Manufacturing
Pharmaceuticals
Software Technology
Wassia is based in Atlanta, Georgia, and arrived in the USA at 17 from Ivory Coast where English wasn't her first language. She adjusted to a totally new way of life, joined PwC, qualified as an accountant, and is now performing a finance leadership role. In doing so, she overcame the triple challenge of language, race and gender. She is naturally an extrovert, but these challenges along with imposter syndrome found her in a place she really didn't want to be. Often the only female or only black person in the room, she found it very difficult to be herself. Her story is inspiring as is her passion to help others.
Wassia now wants to pass on the learning she gained from her experiences. Outside work she mentors other people. In particular, she is passionate about helping women develop as leaders. She has quite a story to tell. She leads with a collaborative management style, advocating for employees and ensuring that teams are equipped with the tools and resources they need to excel.
Wassia is the proud mentor and coach to many successful finance professionals and is a:
✨ 2022 40 Under 40 Honoree by CPA Practice Advisor
✨ Certified Small Business Mentor with SCORE and Pacific Community Ventures
✨ Board Member of the local Atlanta Chapter and global Small Business Committee of the Institute of Management Accountants (IMA)
✨ Board Member & the Treasurer of H.O.P.E., Inc., a non-profit organization focused on helping low-income single parents.
✨ Member of Future of Finance Leadership Advisory Group of the AICPA.
✨ Featured in The Wall Street Journal, Strategic Finance, CFO Brew, CFO weekly and GrowCFO
Wassia is grateful for every step on the way that brought her to this point and is looking forward to helping other professionals advance in their careers and reach their full potential.