#153 How to Reduce Your Technology Costs with Blake Wetzel CEO at AuctionIQ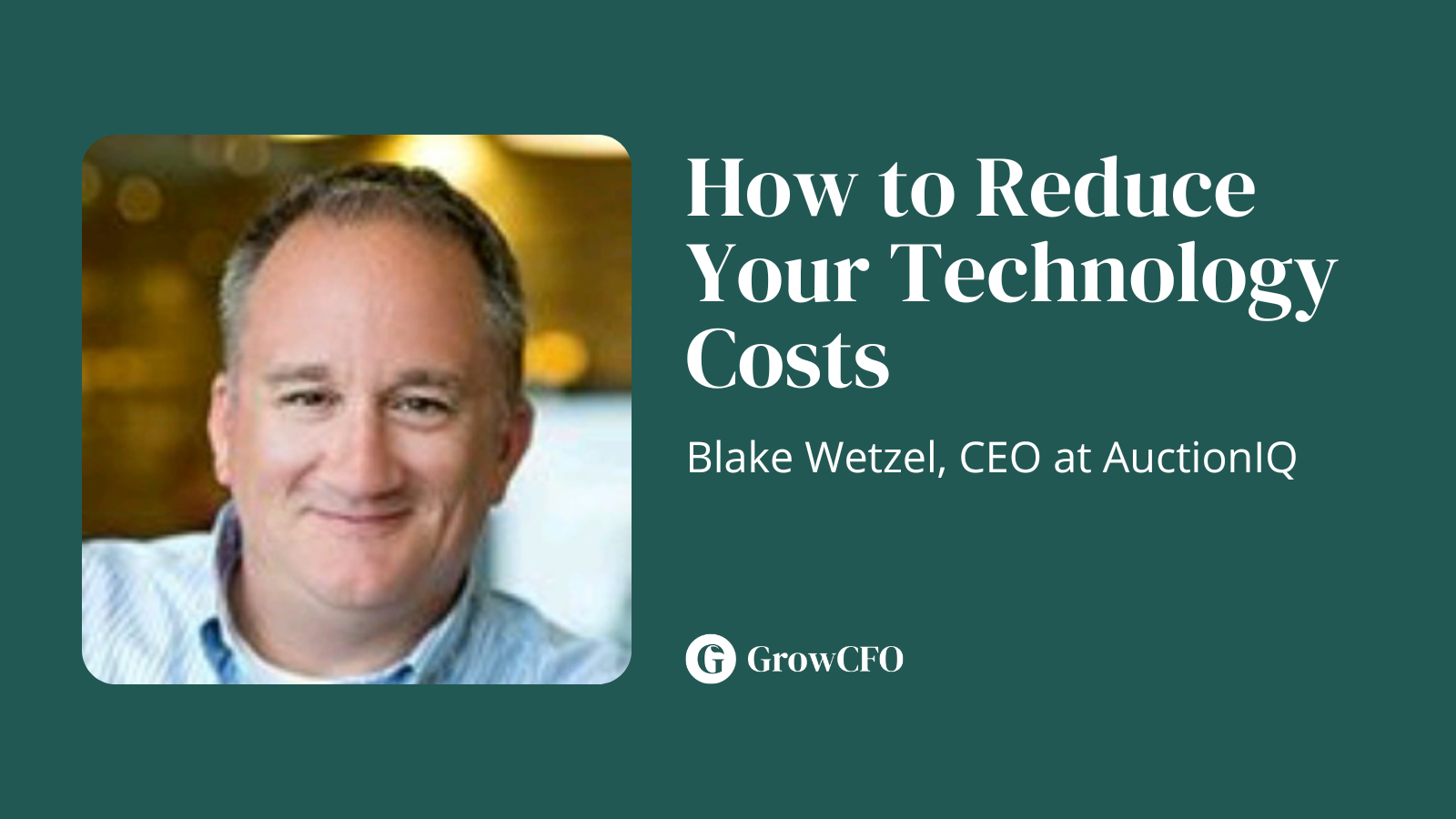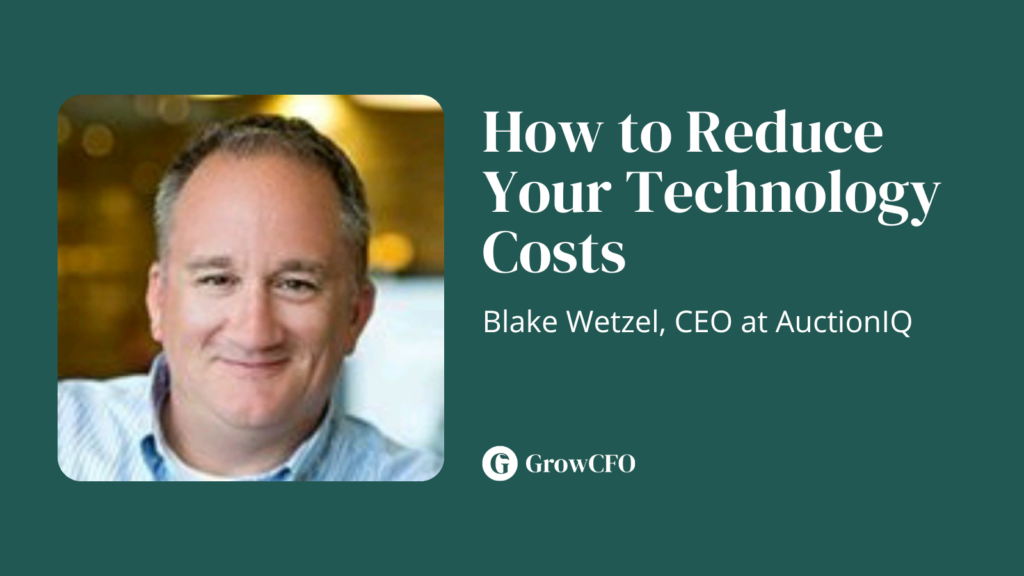 Blake Wetzel, CEO of AuctionIQ, discusses how companies can save money on technology expenses through a reverse auction process. Blake has experience as both a CFO and CEO and explains how his financial background helps him as a CEO. He outlines how AIQ evaluates a company's entire technology spend, identifies areas for savings, and runs a competitive bidding process to get the best price while still meeting quality requirements. Companies can typically save 40% on costs this way compared to 15% through traditional negotiations. Benefits include increased cash flow and enterprise value. The process takes 3-4 months on average. Tips for CFOs include finding an expert partner to manage the process and getting contracts and invoices organised beforehand.
Blake explains that AIQ's patented reverse auction process involves first vetting suppliers to ensure they meet the client's technical and other requirements. AIQ sits down individually with each potential supplier to evaluate how well their solution matches what the client needs. Suppliers are given a qualitative score based on this evaluation. The suppliers that pass the threshold then participate in a live auction where they can see other suppliers' bids and bid against each other in real-time. This competitive dynamic drives prices down further than traditional one-on-one negotiations. On average, reverse auctions yield savings of 40% compared to 15% for direct negotiations. The process aims to find the best supplier at the right price, not necessarily the lowest price bidder.
Links
Timestamps
Introducing Blake Wetzel (0.11)
Saving cash through technology expenses with a former CFO. (2:11)
Using auctions to negotiate better deals for IT services. (6:28)
ERP implementation and process optimization. (13:59)
Optimizing IT infrastructure spend through reverse auctions. (17:20)
Procurement auctions and evaluating suppliers. (23:25)
IT supplier evaluation and cost savings. (26:46)
Evaluating and acquiring fintech companies. (32:49)
Find out more about GrowCFO
If you enjoyed this podcast, you can subscribe to the GrowCFO Show with your favourite podcast app. The GrowCFO show is listed in the Apple podcast directory, Google Podcasts, Spotify and many others. Why not subscribe there today? That way, you never miss an episode.
GrowCFO is a great place to extend your professional network. You can join GrowCFO as a free member today and take part in our regular networking events and webinars. 
Premium members also have access to our extensive training centre and CFO Digital Toolkit. Here you can enrol in our flagship Future CFO or Finance Leader programmes. 
You can find out more and join today at growcfo.net
Podcast: Play in new window | Download