#130 The CFO's Role Aligning Strategy and Culture with Richard Nugent, MD at Twentyone Leadership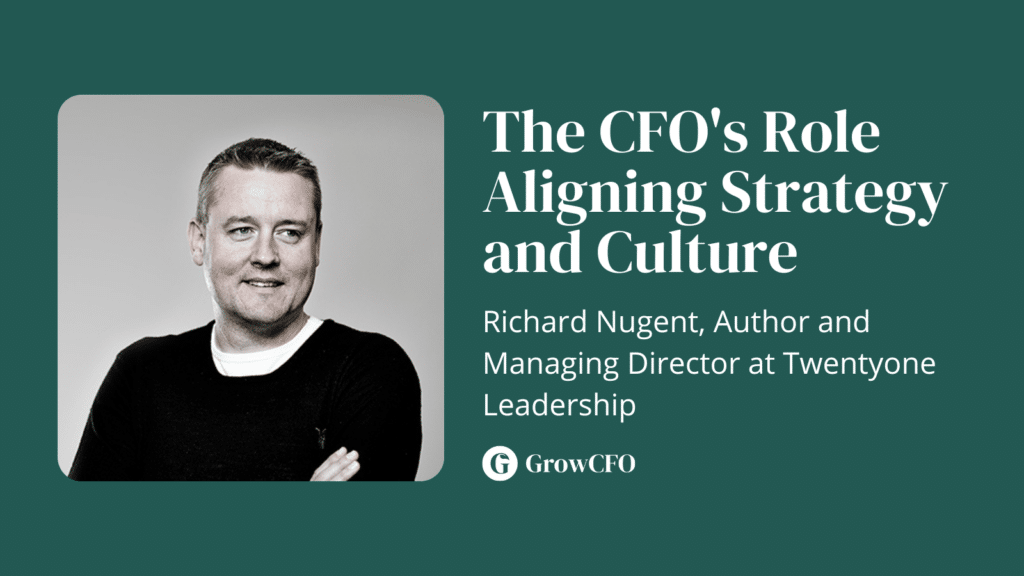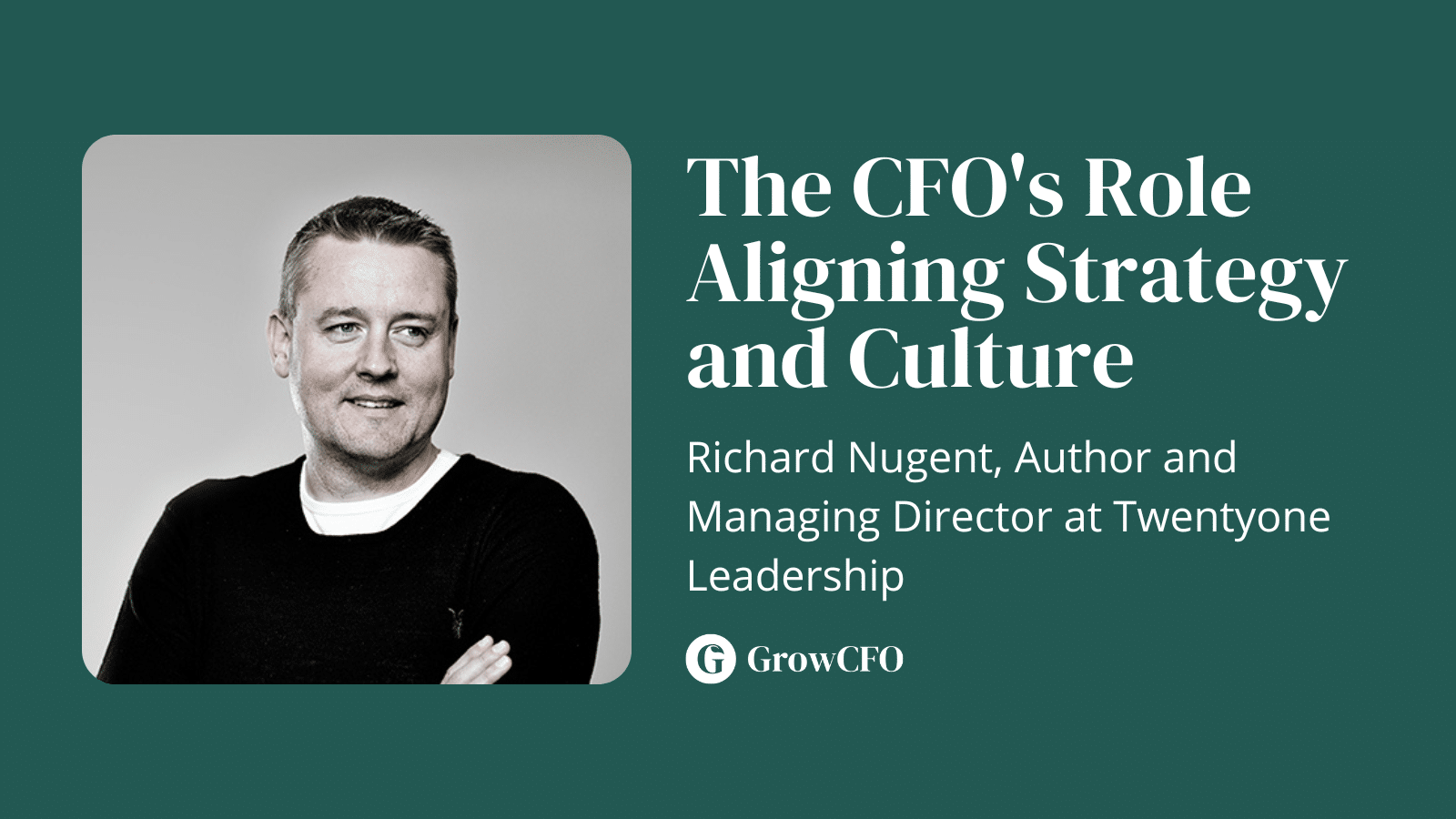 Richard Nugent is the founder and MD of TwentyOne Leadership. Over the past 15 years, he has worked with some of the world's biggest and best-known organisations. He helps fast-paced organisations build their capability and capacity for change.
His typical clients are executive teams in the FTSE Top 250 type businesses that are about to grow or change their strategic direction. Richard's research and experience have led him to create unique and practical approaches to organisational and cultural change. He is particularly passionate about challenging clients to align their strategy, culture and brand.
The CFO is a key member of the leadership team. Richard Nugent believes that the leadership capability of your organisation directly shapes the culture of your organisation, shapes how innovative your products and services are and shapes the experience your customers have. We explore the role of culture and your role as a finance leader in creating the right culture in depth in this episode.
Richard's latest book "The Alignment Advantage" explores the alignment of strategy, culture and customers. These are the key elements of any business. But to truly succeed, they need to be effectively built, refined and aligned. Studies show that organizations which are highly aligned are 72% more profitable than their competition. The Alignment Advantage shows how you can achieve this through a practical and proven framework which can be adapted to all businesses whether it's a small start-up, multinational organization or somewhere in between.
Links
Timestamps
00:11 Introducing Richard Nugent
01:07 What's happening with leadership teams that aren't aligned in their thinking?
09:11 KPI scorecards should be the responsibility of the finance team.
10:40 How the strategic process actually comes about.
14:55 The difference between leading and managing a business and a culture.
20:24 The starting point for culture change has to be a strategy.
25:20 What sort of culture do you need to change?
30:51 What's most important to you as a person?
37:19 The impact of culture on deliverables.
41:17 You're the person that should own the measurement
Podcast: Play in new window | Download