#128 Finding Funding for Fast-Growing Startups with James Bannon and Suraj Tirupati from Startup Blueprint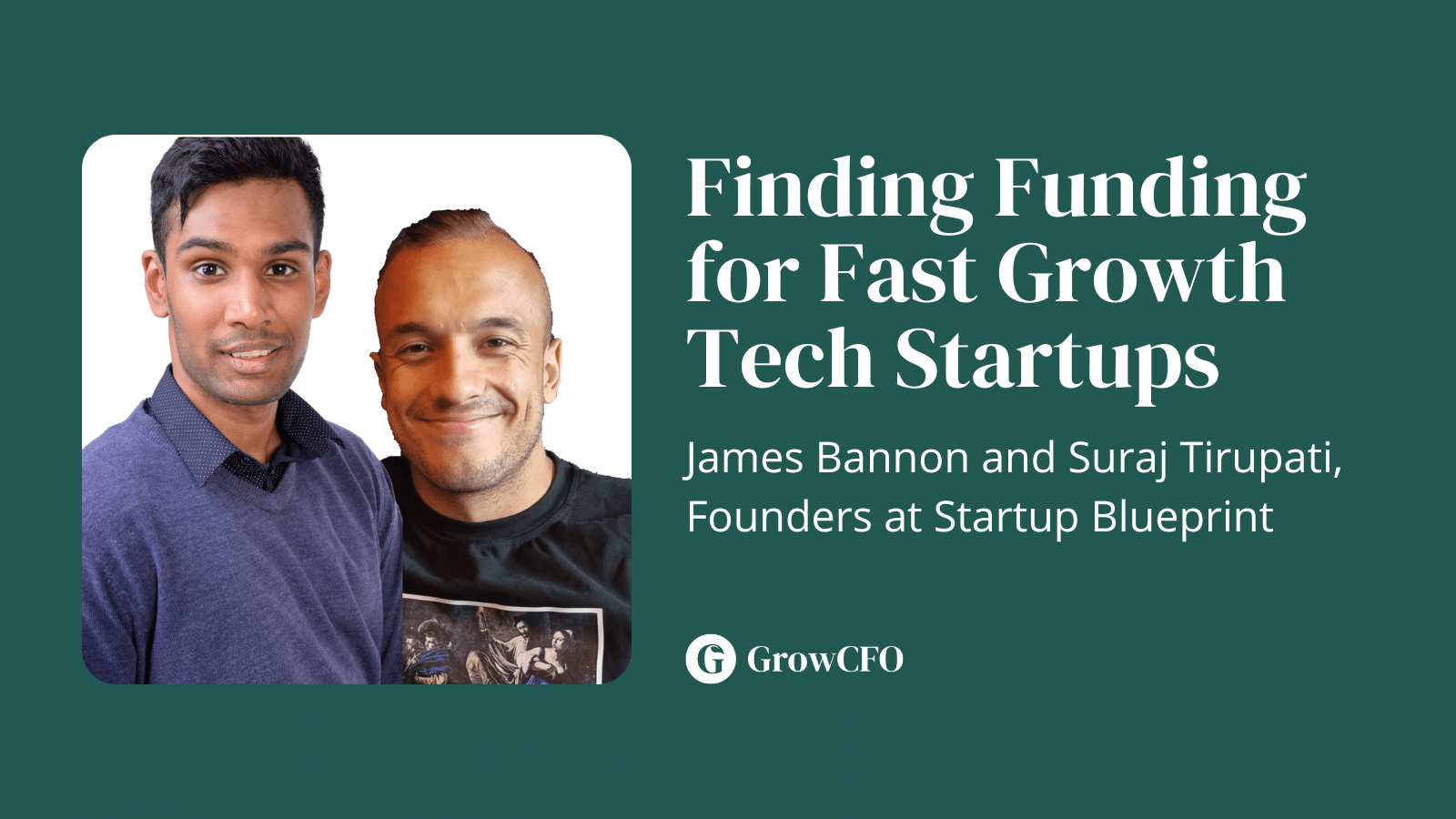 James Bannon and Suraj Tirupati from Startup Blueprint join Kevin Appleby on the GrowCFO Show and discuss the problems of finding funding for fast-growing startups. James and Suraj both work in the fundraising area and are podcasters at Startup Blueprint. They share insights for founders and finance leaders looking for start-up funding. They connect businesses looking for an investment with an investor network. On top of that, they create materials that help founders create pitch decks to help them fundraise.
Finding funding for fast growing startups can be a challenging task. However, there are several options available to entrepreneurs. Traditional fundraising methods such as venture capital and bank loans are common sources of capital, but more creative options are also gaining popularity. Crowdfunding is becoming increasingly popular with startups looking for an alternative way to raise money, and angel investing is providing entrepreneurs with access to capital that would otherwise not be available. Additionally, government grants and competitions offer a potential source of funding. As the startup sector continues to grow, more resources will become available for entrepreneurs seeking financial support.
In the episode we look at what the finance leader can do to support the fundraising efforts of the business; what a good pitch deck might contain; and why you need to know your numbers inside out.
Links
Timestamps
00:11 Introducing James and Suraj
01:03 How James ended up at venture capital firm.
03:46 The push and pull between what you enjoy doing and what you can get paid for in the moment.
09:47 What does a good pitch deck look like?
14:11 You need to ask why do you want fundraising?
15:39 Be clear about your projections
21:50 The importance of having a business plan for startups.
25:05 What's the importance of having a vision and being adaptable.
27:22 Building a forecast of cash flow based on historical cash flow.
33:46 The rise of the fractional CFO and the future of the role.
38:33 Was it the business leadership's fault? No.
Podcast: Play in new window | Download